Your Guide to Custom OGIO Bags, Backpacks & Golf Apparel
From embroidered OGIO backpacks to personalized polo shirts, we take a deeper dive at OGIO's 2019 corporate clothing and promotional product lines.
A Way to Stand out
In the world of business, being able to stand out from your competitors can be a challenging prospect. You want to get your brand in front of customers, and you probably listen to all the advice. You have a website. You post on social media. You advertise on TV and radio and in other areas. All of these are beneficial and will keep your business in the public's eye and mind, but there are some other things you might consider trying, including promotional material.
One way to get your name into the world is through corporate gifts. This is a great way to create brand loyalty or to let customers and/or employees know that you appreciate them. These can be given as birthday gifts, for holiday gifts, or just because. You may even decide to use these materials as raffle items.
When it comes to corporate gifts and raffle items that have your company logo or brand on them, you want to go with something that's higher end. Since you won't be giving these away to everyone, you should be able to find it in your budget to splurge on a few promotional materials. If you want to create something that stands out, you might consider getting custom OGIO backpacks or custom OGIO clothing made.
OGIO is devoted to developing the best products available. They stand up to wear and tear and are both functional and aesthetically pleasing. They accomplish this task by continuously improving their products and only using the best materials. No doubt, your company focuses on the same attention to detail, so choosing the OGIO brand to create corporate gifts or for designing employee uniforms will express your desire for only the best.
---
Custom OGIO Backpacks
When it comes to OGIO bags, there is a variety of different options you can choose from. You can go with something more sophisticated, such as a product made out of leather. Or you can go a little more casual and have a bag made out of canvas.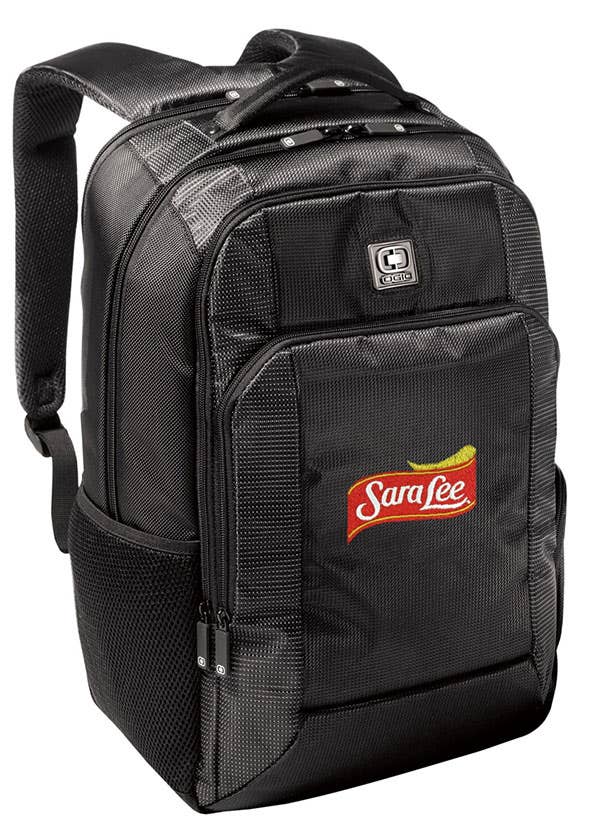 The benefits of getting custom OGIO backpacks is that they are unmatched when it comes to durability, organization, and ergonomics. In many cases, they are innovative and used in numerous industries because of what they can offer.
OGIO bags are designed to be sleek, have smart features, and ample storage space. Able to stand up to any abuse they may encounter along the way, these bags are great for travel. They are also a functional accessory and will get a person's belongings safely from work to home and back again.
When it comes to getting custom OGIO backpacks, finding the one that is right for you and your employees, or to give away to your favorite customers can be easy. You get to decide how large or small you want the product to be based on how much stuff you think the person will need to carry. You also have the option of making sure they remember exactly where the backpack came from by adding your logo to the outside of the bag. This can include being screen printed onto the material or embroidered.
It's possible to order as few as 12 of these backpacks when creating promotional material. Depending on the type of backpack you get, it can cost as little as $80 or $95. This is incredibly affordable and a great way to get your logo in front of a wide audience. Whether handed out to employees or to customers, when they take this product with their belongings to various places, others are sure to notice it and your brand.
---
Custom OGIO Bags
In addition to backpacks, there are also a variety of custom OGIO bags to choose from. Like the backpacks, these are often constructed out of high-quality materials that are durable, long lasting, and stylish. You can choose to get anything from luggage with wheels to golf bags to totes. All of them can be customized with your brand or logo by either being screen printed or embroidered.
Getting embroidered OGIO bags is a great way to ensure that your logo or brand stays on the surface for a longer amount of time. While screen printing can allow for bright colors and a good way for a logo to be seen, having it embroidered on the bag can add another level of class and sophistication. When you choose this option, your artwork is sewn into the material by a computer-controlled machine. It will look amazing and lost for a long time.
Some of the options you might consider when it comes to getting custom OGIO bags are the following:
There are many more options and styles to choose from, each with a low price that can fit any budget and any industry.
---
Custom OGIO Clothing
It's hard to go wrong with promotional clothing, and custom OGIO polo shirts may be just what you need to have your business stand out from the competition. These shirts can be worn by a variety of people, from employees to customers, and they are a great way to be noticed. With the opportunity to have your logo screen printed or embroidered on the shirt, people are bound to notice it.
There are numerous custom OGIO polo shirts to choose from that come in a wide range of colors. Men's and women's shirts can be worn around the office, at special events, or outside of the workplace, and they are sure to be noticed by other people. They can make great golf shirts and be an amazing way for your company to be noticed by a huge group of people. Coming in different styles and material types, they can also appeal to different people.
In many cases, when it comes to ordering these shirts for your employees or as promotional items, you can get as few as 12. They range in price from approximately $26 up to $41, so you have the opportunity to find something that fits your business style and your budget. These shirts can be a great way to add some style and sophistication to anyone who wants to wear them.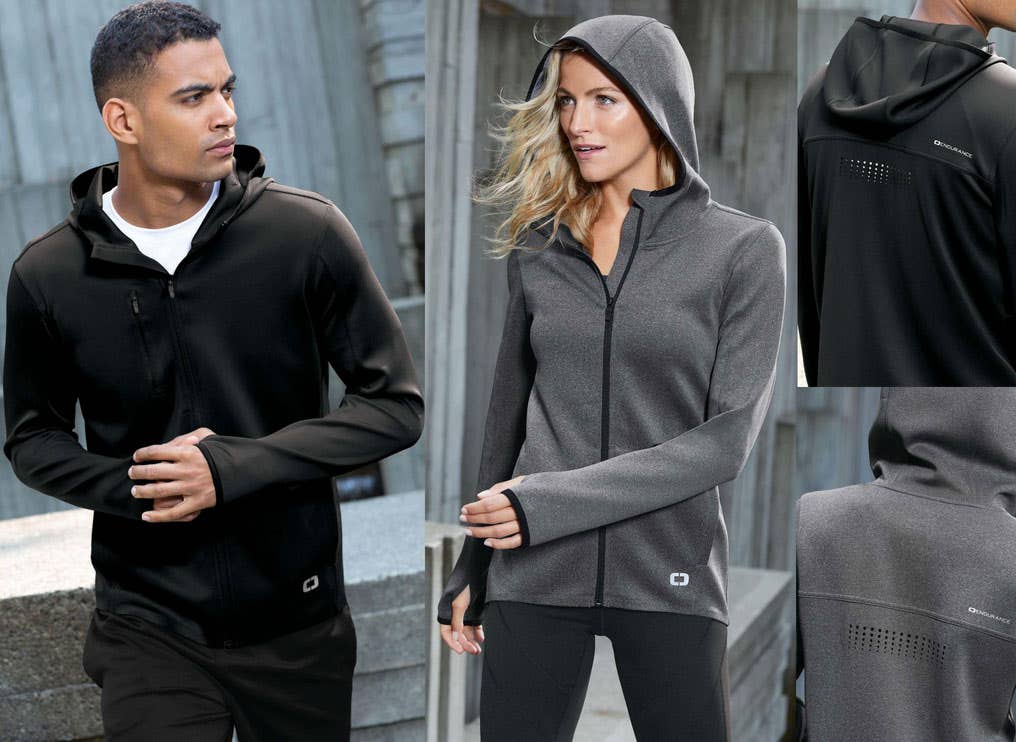 ---
Golf Apparel
Golf is one of those sports that can be enjoyed by a wide variety of people. At one time, it may have been viewed as only a rich-person's sport, but it has found a way to become more mainstream. More people are visiting public golf clubs and restaurants to partake in this sport.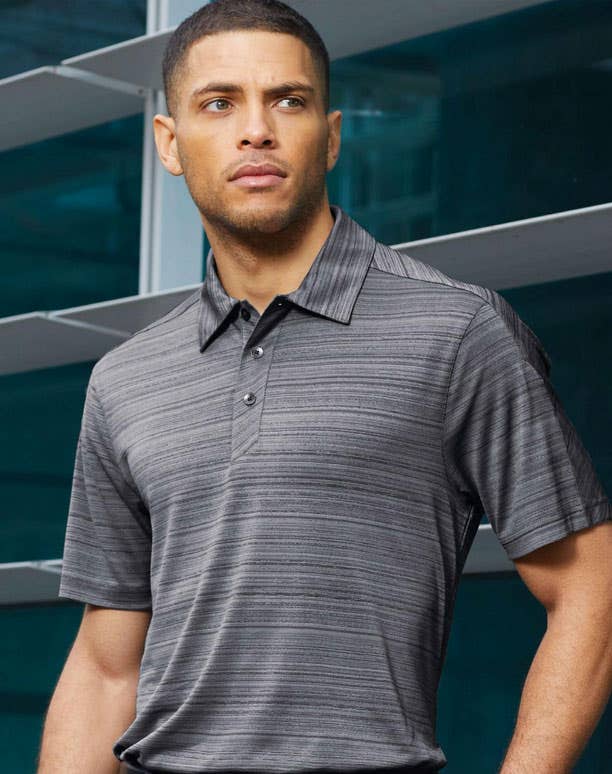 There's a lot to like about golf. It's a test of a person's skills and abilities, but it can also be relaxing and allow people to get some exercise and out into the fresh air.
Because so many people of all ages are finding an interest in the sport, creating promo material that targets golf patrons can be beneficial. From apparel to bags to hats to towels, there's not a lot that can't have your logo on it and be used while on the golf course.
Not only will the owner of the materials be reminded of your company, but you'll also be seen by everyone else who is on the course. Since some places have dress codes, wearing custom OGIO polo shirts on the course can fulfill these requirements and still get your logo seen.
If the weather decides to get a little rainy or chilly, having a jacket handy can be beneficial–and that jacket can be screen printed or embroidered with your logo, still making your company visible while on the course.
When it comes to the different types of golf apparel that can be designed with your logo, there are a range of prices. With hats coming in as low as $10 (and having a minimum order of 12) to jackets with a minimum order of 12 for as low as $66.65, you're sure to find something that will appeal to employees and customers as they hit the course.
---
Best Uses For Custom OGIO Items
Getting your promotional items into the hands of customers is the best way to make sure your logo and brand is being seen. There are many places where you can hand these items out, including at conferences, meetings, or events. You may decide to just mail them to your favorite customers or those who have spent a certain amount of money with your company.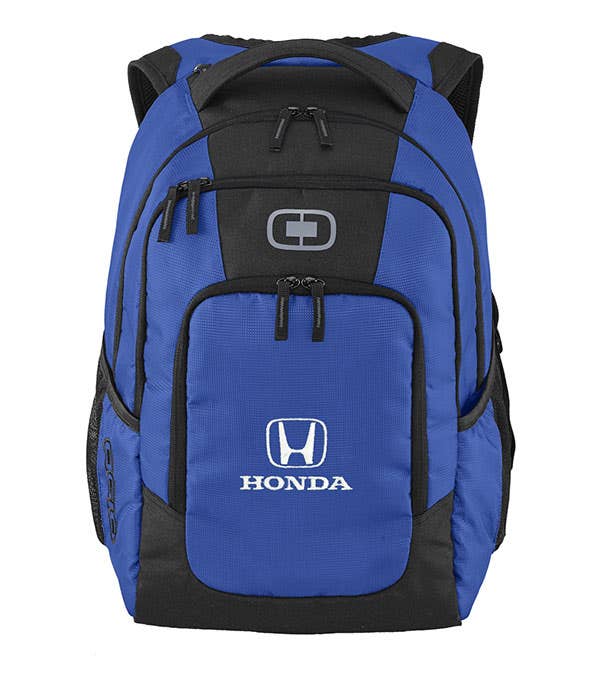 In addition to being given out to favorite customers or as gifts, they can also be a great way for the executive sales team or outside sales teams to have the right equipment for their business trips. Not only will they have durable items, they'll be able to proudly display to others who they work for.
There are no limits to where these items can be delivered, but they can be on the more expensive side. If you're not ready to hand the custom OGIO backpacks or clothing out to everyone you encounter, consider doing a drawing or give them to the first however many show up to the event. For the golf items, handing them out at local or national golf events can be a great way to get them in the hands of people who will actually use them.
If you're ready to take your promotional game to the next level and hand out items that people can use, then contact iPromo today. We have a wide range of OGIO products that is high quality and can be customized with your brand or logo.