March 18, 2023
7 Hunting Promotional Items That Hit Your Target Market
Hunters represent a powerful buying demographic, and many businesses wish to connect with them via promotional items, corporate gifts, and other giveaways. Hunters have very specific needs and wants, so not just any corporate gift will do! Here are seven hunting promotional items that you should consider for your next giveaway or gift:
Custom Bug Spray
Exposure to mosquitoes and other bugs is one of the unfortunate side effects of hunting. Help protect hunters from annoying bug bites with custom bug spray in a canister printed with your business logo. Many of our branded insect repellent options cost less than $5 a unit, making them a great choice for an affordable bulk giveaway. Consider combining the bug spray with some branded sunscreen and hand sanitizer to create an affordable hunting promotional item gift basket.
Wholesale Lanterns and Flashlights
Every hunter should carry at least one lantern or flashlight on them in case they need illumination after dark, making wholesale lanterns and flashlights a fantastic option for hunting promotional items or any other situation where you need a corporate outdoor gift. Choose from handheld metal flashlights, large plastic lanterns, collapsible torches, and many other designs to suit your needs and budget. Each one can be printed with your company logo so the recipients will think of your business every time they need a light.
Wholesale Coolers
Hunters need coolers to transport the meat after their expedition and sometimes to hold their food and beverages for the trip as well. For that reason, wholesale coolers are some of the top hunting promotional items that you can select for your giveaway event or corporate gift. Choose from either hard or soft coolers designs, as well as many different retail brands including YETI, Patriot, Orca, and more. Print your logo right on the front of the cooler for a memorable giveaway item that hunters can use for years to come.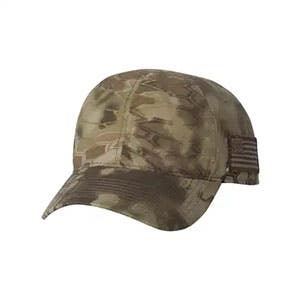 Camouflage Apparel
When it comes to hunting promotional items, you can't go wrong with traditional camouflage apparel featuring a custom logo or graphic. Many different items are available in a camo print, from baseball hats to sweatshirts to sunglasses to t-shirts. Choose the apparel item that best fits your needs, and then get it printed or embroidered with a logo or graphic to promote your business to everyone on the hunt. While you're at it, also consider custom apparel in an "orange blaze" color. Many states either require or highly recommend that hunters wear orange blaze apparel for safety reasons, making this a great promotional opportunity when it comes to corporate hunting gifts.
Power Bank
Keeping cell phones and other electronics charged is a matter of safety during a hunt or another outdoor activity, so consider choosing a branded power bank as your next hunting promotional item. Select a standard power bank for more general use, or consider a solar powered bank for longer outdoor expeditions when a wall outlet won't be accessible. Whatever style you choose, the custom power bank can be prominently branded with your business logo or name so they will remember your business each time they charge their devices.
Branded Water Bottles
Staying hydrated during a long hunt is of paramount importance, which is why a high-quality custom water bottle makes for an excellent hunting promotional item. Consider choosing a stainless water bottle from a popular retail brand like YETI, Takeya, or Under Armour that will hold for years, then customizing it with your logo. For something slightly different, try a hydration backpack instead, which features a lightweight rubber reservoir that can be easier to transport than a water bottle.
Custom First Aid Kit
Hunting can be a dangerous sport, which is why carrying a first aid kit on any hunting trip is absolutely mandatory. Fortunately, we sell many different custom first aid kits at iPromo, from small portable ones intended for one person to larger kits that are designed to be used for a group. Most of them are available for under $5 a unit, making them an affordable bulk giveaway option in addition to custom bug spray and sunscreen.
Still haven't found the perfect hunting promotional item for your needs? Check out our other outdoor corporate gifts at iPromo.com.