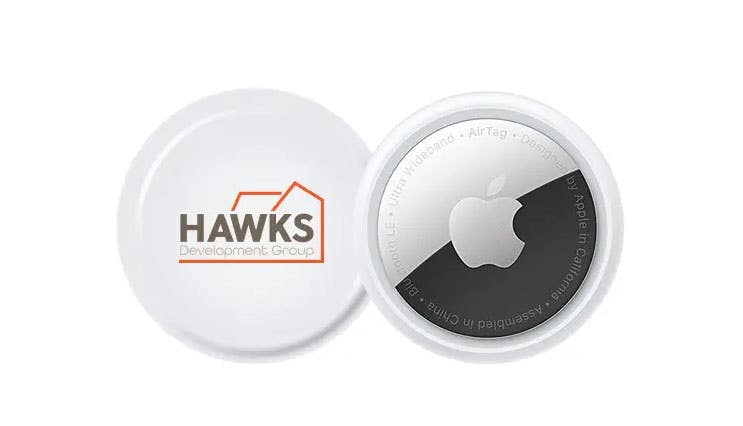 AirTag Customization Ideas
AirTags help people track items using the Find My app on iPhones. They make an excellent gift for employees, clients, family members, teachers, and almost anyone who owns an iPhone. You can have up to 16 AirTags connected to a single Apple ID, which can get confusing since AIrTags look pretty identical, especially if you don't put them in a case.
If you want to give people AirTags, we recommend customizing them to make it easy to distinguish which AirTag belongs to which person. In this guide, we'll cover essential information about custom printing AirTags, and then we'll jump into our best AirTag customization ideas for businesses and beyond.
Getting AirTags Customized
There are multiple options for getting your AirTags customized, either from Apple itself or from trustworthy third-party vendors. You can get AirTags engraved if you order them directly from Apple, but you will be limited to four total characters, including text characters, numbers, and emojis (or some combination thereof). Obviously, this is pretty restricting if you want to engrave them with a message longer than the character limit or a graphic that doesn't currently exist in the approved emojis list.
That's where third-party customizers like iPromo come in. We offer the ability not only to add a much longer message but also to choose the font, add a graphic or logo, and more. With help from a partner like iPromo, you can create completely custom AirTag gifts for your business, family, or school. Our turnaround times are also typically 10 to 12 days on custom printing AirTags, which is often much shorter than Apple, and we offer the ability to drop ship if you're on a tighter schedule.
Contact us today to get started on a quote for customized AirTags. And if you're looking for AirTag accessories, we also offer a selection of those as well, including AirTag Leather cases and AirTag silicone luggage tags — all of which have customization options as well.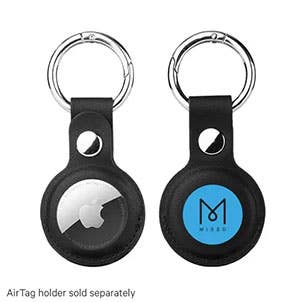 AirTag Customization Ideas for Businesses
Custom AirTags are an excellent gift for employees and clients. Not only do they come from a trusted brand, but people could always use more AirTags even if they already own a few. Here are some AirTag customization ideas for businesses and clients:
Get your business name and/or logo printed on the AirTag; this is a general purpose gift that works well for both clients and employees.

For your direct reports, get your team or department name printed on the AirTag to distinguish yourselves from the wider company.

If you've recently finished a major project, have its name or logo emblazoned on the AirTag to commemorate your accomplishments.
AirTag Customization Ideas for Schools and Realted Businesses
If you have a teacher in your life who is always losing track of essentials, then giving them a set of custom AirTags is both a thoughtful and practical gift. As with the family AirTags, we recommend getting each AirTag custom printed so your recipient can keep them apart. Here are our top AirTag engraving ideas for schools:
Choose some school-themed emojis (stack of textbooks, a notebook and pen, an apple, etc.) and print a unique one on each AirTag.

Find out what items they plan to attach the AirTags to and get the names printed on the tags (i.e. backpack, car keys, etc.).

Select some school-related terms or emojis, such as the animal mascot, and get a selection printed on the AirTags.
Ready to get started on your custom AirTag printing? Contact the iPromo team today to get started on a pricing quote or to begin the design proof process.