Bulk COVID Tests For Employees: At-Home vs. On-Site
With events, travel, conferences, and people returning to the workplace, it's crucial to make sure your organization has a fast and effective COVID-19 testing program in place. With stronger variants popping up all the time and vaccination rates below where they need to be, one of the best ways to minimize the spread is with an abundance of testing. Many organizations and agencies have found great success by testing as often as possible to catch cases early and prevent mass transmission. In order to do this, your organization needs to know which test kit will work best for your needs. iPromo carries a wide variety of COVID-19 test kits in bulk so you can find the best fit to make sure your testing program is successful.
What's the difference between screening and diagnostic testing?
Diagnostic Testing
A Diagnostic test is administered by a professional when a patient shows symptoms of COVID-19, or has had a recent exposure. There are various types of diagnostic kits used for this type of testing, and some are specifically for people who are already exhibiting symptoms.
Screening Programs
A Screening Program is put into place and administered when you need to test a large number of people that you don't have any reason to suspect have COVID. This is the kind of testing that you want to administer at an airport, a music festival, and potentially restaurants or other gathering spots. These tests need to be fast, easy, and accurate. And ideally, they need to be able to be administered by a layperson and not require a healthcare professional to get a quick result. The FDA has authorized some tests for screening.
Why iPromo?
When you're researching COVID-19 testing kits for your employees, students, the general population, or the enlisted, you must know which test kit will suit your testing needs the best. All of our At-Home and On-Site test kits will ensure that you can accurately screen at a large scale. This can make it much easier to screen people before they attend large gatherings, and help keep transmission rates low by catching infections early before they can spread too drastically. iPromo has supplied test kits to the US Army, the Department of Defense, and many other reputable organizations, agencies and schools of all sizes. From Abbott BinaxNOW™ to Quidel QuickVue®, we carry the most trusted FDA EUA (Emergency Use Authorization) test kit brands on the market.
At-Home Test Kits
At-home test kits are a great option for testing in the comfort of home before going back to a workplace or attending large gatherings. Our at-home solutions are prescribed for self-use with self-collected swabs from the nostril, from people 15 years of age or older and in some cases from 2 years of age if administered by an adult. These kits are accurate and effective as an alternative to on-site testing:
At-home tests can report results in as quick as 10 minutes, so you can begin to take action when it matters most.

They can have a test sensitivity from 84% up to 97.1% and specificity of up to 98.5%

There's no need to send the results to a lab to find out what's going on. You can read it right there at home.

A prescription is not needed. These tests are over-the-counter, available to the public.

These tests can detect multiple COVID strains, and the BinaxNOW tests can detect the more dangerous Delta variant.
At-Home Test Kit with Digital Health Pass
The Abbott BinaxNOW COVID-19 test kit enabled by eMed uses a virtual guide and a corresponding app to lead the end-user through the entire testing. This test doesn't require any instrumentation and uses the proven lateral flow technology, and are slightly more effective and strict than their non-digital counterparts, but both are extremely effective. Organizations have ordered tests for employees, students, business travelers, and event attendees.
– The process is simple – the user simply scans the kit and a virtual proctor guides them through the test. Upon a negative result, a verified digital pass is issued through the Abbott NAVICA app. US Customs and USA airlines will accept this FDA EUA approved COVID-19 test as proof of a negative test result.
This test includes a quick turnaround time of 15 minutes, so you can get the results when you need them

With test sensitivity of up to 97.1% and specificity of up to 98.5%, you can rest assured that your results will be very accurate

A third-party verification ensures proper authentication

24/7 Live Support – eMed certified guides & customer support agents are there to help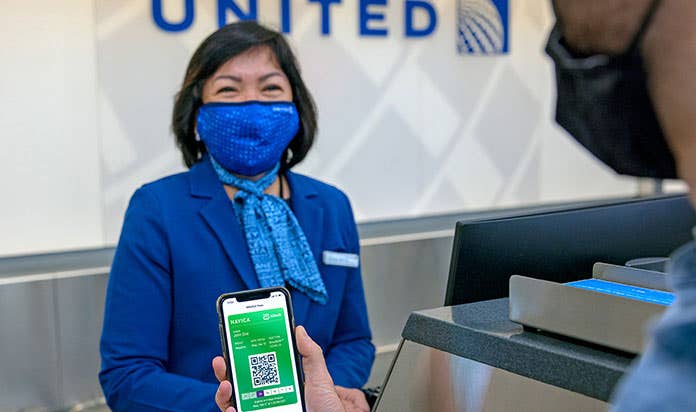 On-Site Test Kits
On-site test kits are ideal for situations where many people are expected to congregate. A sporting event, musical performance, business conference, and more are examples of areas to have perform these tests. They are quick and easy and are also authorized for point of care settings operating under a CLIA certificate, and all tests that we carry have FDA Emergency Use Authorization (EUA). This test should be used by a medical professional or a trained administrator, and it's not for at-home use.
Results are reported in as little as 10 minutes to enable a swift reaction to any findings

Test sensitivity of up to 97.1% and specificity of up to 100% means highly accurate results you can trust

Each box kit includes tests in bulk, making it perfect for testing large numbers of people

No need to send the results to a lab

Must be administered by medical professional or trained administrator
Frequently Asked Questions
How do you take a sample?
Follow the instructions in your at-home test using a self-collected swab from the nostril. On-site programs are run by a medical professional or trained administrator who will collect the sample from the inside of the nose as per the included instructions. It's a simple and quick process.
What if I Get a Positive Result?
If you receive a positive result, immediately self-isolate and contact your healthcare provider. They'll be able to give you further instructions. If your symptoms worsen, then seek emergency treatment immediately.
What Do Sensitivity and Specificity Mean?
Sensitivity refers to the ability of the test to detect a true positive. And Specificity checks for the ability to find a true negative. The higher these numbers, the more accurate your result will be.
Where can I order these tests in bulk?
iPromo carries a wide variety of At-Home and On-Site rapid COVID-19 test kits. Visit iPromo today to learn more and get a quick quote on the best testing solution for your organization.