June 21, 2023
Comparing Richardson 112 vs.115 vs. 110 Hats: Your Ultimate Richardson Hat Guide
When it comes to promotional headwear, Richardson hats have made their mark by becoming the go-to choice for businesses looking to leave an impression. This brand has gained recognition for its quality craftsmanship and style, allowing them to earn the trust of many business owners looking to use custom hats as promotional items. For a long time, hats have emerged as a trendy and effective way to promote business. Since Richardson offers such exceptional quality, it would be wise to align your brand with one that can resonate with various target audiences, such as sports teams, athletes, and outdoor or streetwear enthusiasts.
Richardson hats not only offer quality and style, but durability, versatility, and a wide range of customization options. But of the many hats Richardson offers, the 112, 115, and 110 are prominent options for businesses looking to make an impact through customized headwear. Each of these hats has distinct characteristics and appeals, making them a unique choice for various promotional objectives. Whether you're looking for an iconic trucker-style design, a more relaxed and casual style, or perhaps you want something a bit more structured, you will surely find something that reflects your brand identity and leaves a lasting impression on your audience.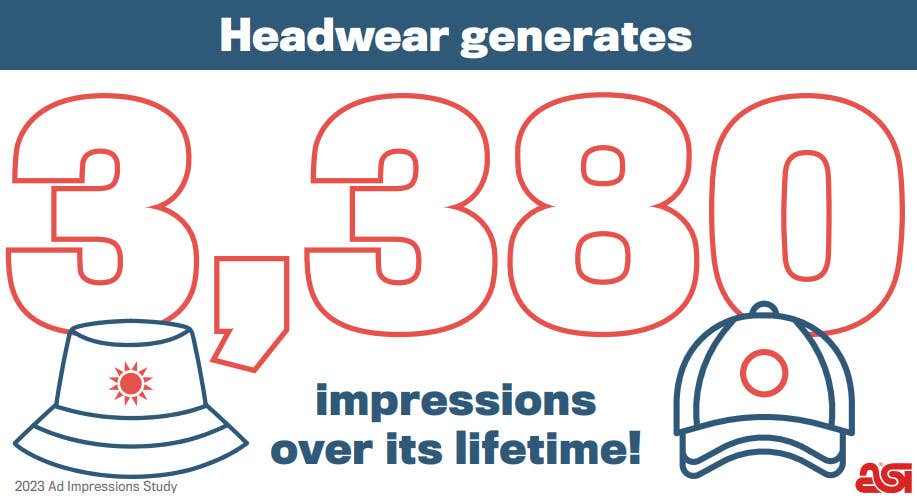 In this article, we'll provide a comparative guide for choosing among the Richardson 112, 115, and 110. By understanding the distinctions of each hat regarding style, material, fit and customization options, as well as the benefits of each, you can make informed decisions tailored to your branding requirements to ensure your promotional efforts are top-notch.
A Comparative Look At The Richardson 112, 115, and 110 Hats for Business Promotion
Richardson® 112 Trucker Snapback Cap
The Richardson® 112 Trucker Snapback cap has a distinctive trucker-style design and a comfortable fit, making it one of the most popular choices for businesses looking for a promotional item. You can tell that Richardson crafted this cap with meticulous attention to detail, offering versatility and functionality. Thcap is made with 65 percent polyester and 35 percent cotton to strike a balance between breathability and durability. Hence, the cotton front panels provide a soft feel, while the polyester back panels allow proper airflow to keep the head cool even on scorching days.
One key feature that sets this cap apart is the structured mid-profile with a six-panel design that ensures it maintains its shape even after prolonged use. The front panels of this cap provide enough space for customization, allowing you to showcase your business logo or message with embroidery. And just as the name implies, the cap comes with a snapback closure at the back, so it can be adjusted and customized to fit just about anyone, no matter the head size, for a snug fit.
And if you're concerned about customizing the caps to fit your brand's colors, you would be glad to know that with the Richardson® 112 Trucker Snapback Cap, you can choose from over ten plain or combined, subtle or bold hues to suit your branding needs.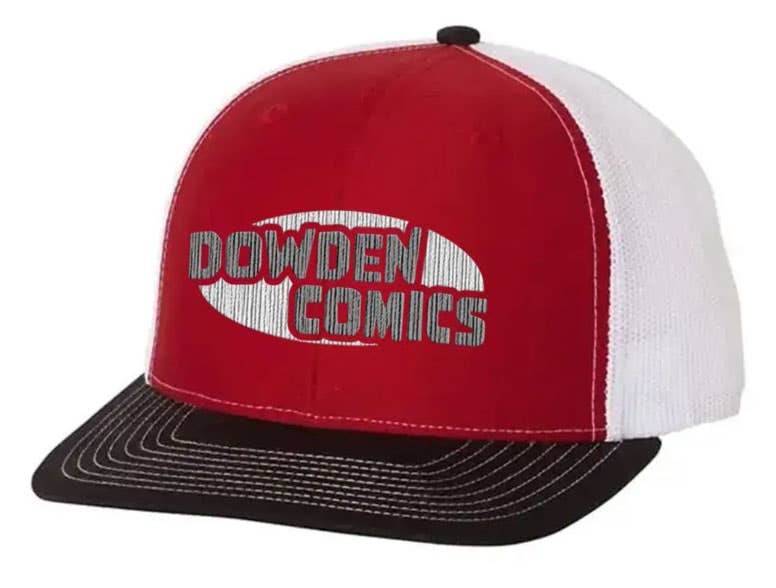 Richardson® 112RE Recycled Trucker Cap
If you're looking for a sustainable and eco-friendly twist on the Richardson® 112 Trucker Snapback Cap, the Richardson® 112RE Recycled Trucker Cap is your guy. This innovative use of recycled materials provides businesses with a responsible and stylish cap option.
This cap is made with a blend of recycled polyester and mesh back, reducing the environmental impact associated with traditional manufacturing processes. Through this cap, Richardson has demonstrated its commitment to sustainability as it helps to reduce waste, conserve resources, and minimize carbon emissions. So, if you're an eco-conscious brand, this headwear would be an excellent way to leave a mark in the minds of your fellow eco-conscious consumers.
Regardless of its eco-friendly efforts, Richardson did not compromise on the quality or style of this product. Like its predecessor, it still maintains the same structured, mid-profile construction with a six-panel to ensure it maintains its sturdy shape over time. And the mesh back panels offer breathability, keeping the head cool in hot climates.
The adjustable snapback closure was also maintained, while the pre-curved visor offers protection from sun rays. The only difference is that, unlike its predecessor, the Richardson® 112RE Recycled Trucker Cap only comes in a few subtle colors, from which you have eight plain or combination designs. Nevertheless, the ample space on the front panel allows your design or logo to be embroidered to promote your brand image.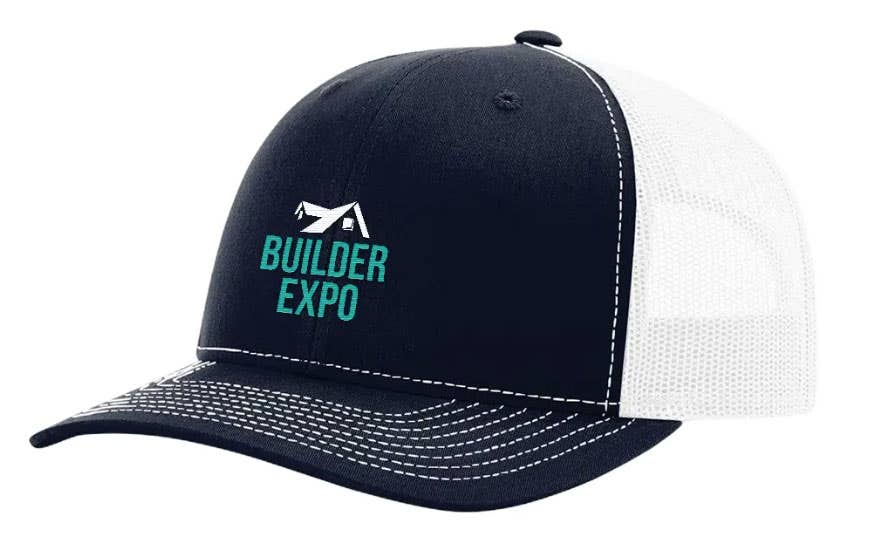 Richardson® 112PM Printed Mesh Trucker Cap
The Richardson® 112PM Printed Mesh Trucker Cap combines a unique printed mesh design with the iconic style of the Richardson® 112 Trucker Snapback Cap to produce a cap with personality and flair. With its eye-catching patterns, this head-turning accessory makes an exceptional promotional item for your business that will leave your audience wanting more.
Unarguably, the stand-out feature of this cap is its printed mesh back panels that display elaborate and vibrant patterns, from bold colors and intricate designs, allowing users to express their personal style. The printed mesh makes the classic trucker cap a statement piece that stands out from the crowd.
In terms of functionality, this cap offers all the features of the regular Richardson® 112 Trucker Snapback Cap, including the structured, mid-profile, six-panel construction to maintain the shape and the pre-curved visor for protection from sun rays. Additionally, this cap was designed with a stretch R-Flex sweatband, allowing for enhanced flexibility to adapt to and accommodate the wearer's head size. It also absorbs moisture and provides a soft barrier between the caps' structure and the head for increased comfort during extended wear.
The Richardson® 112 Trucker Snapback Cap has a wide front panel with ample space for your brand's design to be embroidered for display. And if your target audience loves to make a fashion statement, you can indulge them with the over ten patterns and designs the cap comes in.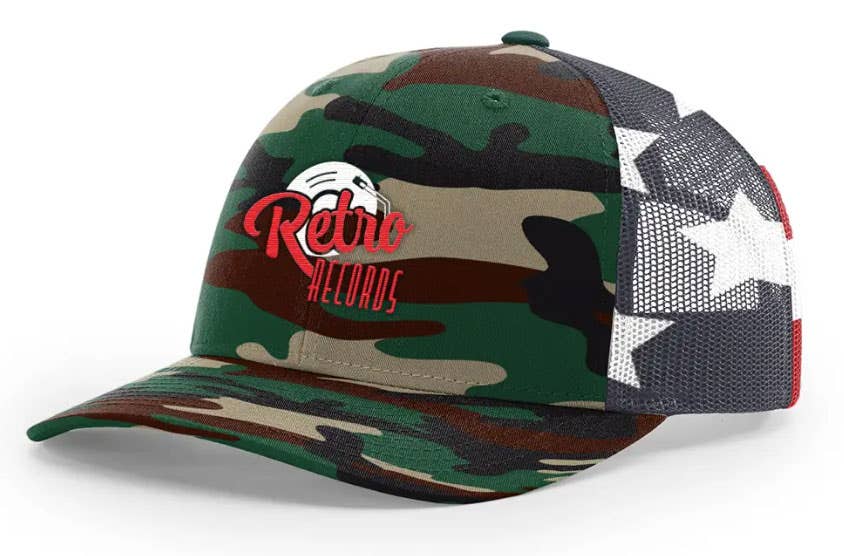 Richardson® 115 Low Pro Trucker Cap
The Richardson® 115 Low Pro Trucker Cap is a sleek and modern take on the regular trucker cap design. A low-profile construction and contemporary style make this cap a comfortable and fashion-forward choice for users. Unlike traditional trucker caps with a higher front profile, this one features a more streamlined and close-fitting silhouette, allowing for a modern, more refined look.
You are guaranteed durability when you use this cap as a promotional item, as it is made from a blend of cotton and polyester and boasts a six-panel construction that ensures a contoured fit even after prolonged use. The cap also has a mesh back panel that keeps the head cool and comfortable in various weather conditions. And the snapback closure allows you to adjust the cap for a looser or snugger fit.
In addition to the pre-curved visor that provides shade against harmful rays, the front panel of the 115 Low Pro provides ample space for brands to achieve clean and minimalistic aesthetics through custom embroidery. And with more than ten colors and combinations to choose from, you can create a trendy and vibrant representation of your brand.
Richardson® 115CH Low Pro Heather Trucker Cap
The Richardson® 115CH Low Pro Heather Trucker Cap combines the traditional trucker cap design with a stylish heathered twist, resulting in headwear that is versatile and trendy. The heathered front panel and low-profile construction make this cap perfect if your business is looking for something modern to appeal to a younger audience.
The front panel of this cap is made of a blend of 47% polyester, 47% rayon, and 6% spandex jersey, adding a textured and visually appealing element to the cap for a unique look. The 100% polyester mesh used in designing the back panel ensures breathability and keeps your head cool and comfortable in unconducive circumstances.
The mid-profile construction features a more streamlined silhouette that sits closer to the head, offering a stylish appearance to individuals looking for a more refined cap design. And like many other Richardson caps, this one features a six-panel structure to provide a snug fit and maintain a sturdy shape over time.
One thing we love about this cap is its versatility for various occasions. Hence, its heathered design is suitable for everyday wear and complements a range of outfits and colors, despite the cap being available in only four color combinations. However, your business can take advantage of the customizable front panels to display your logo or design through embroidery.
Richardson® 110 Fitted R-Flex Trucker Cap
The timeless appeal provided by the Richardson® 110 Fitted R-Flex Trucker Cap makes it a go-to choice for those seeking style and functionality. With its structured construction and flexible fit, this headwear offers maximum comfort. And this is partly due to the R-Flex technology that provides a more customized fit. Unlike other trucker caps with snapback closures, the 110 cap incorporates a stretchable sweatband that conforms to the shape of the wearer's head.
The cap also has a mid-profile design, offering a balanced silhouette for various face shapes and head sizes. The pre-curved visor protects the wearer from the sun while adding a touch of class. And the structured, six-panel construction ensures durability.
You wouldn't find a more comfortable option as this cap is made with a blend of 56% polyester, 42% cotton, and 2% spandex. And a combination of breathable mesh back panels and solid front panels keeps the head comfortable during hot weather and provides ample space for custom embroidery. Depending on your design and branding requirements, you can choose from over ten plain and combined colors.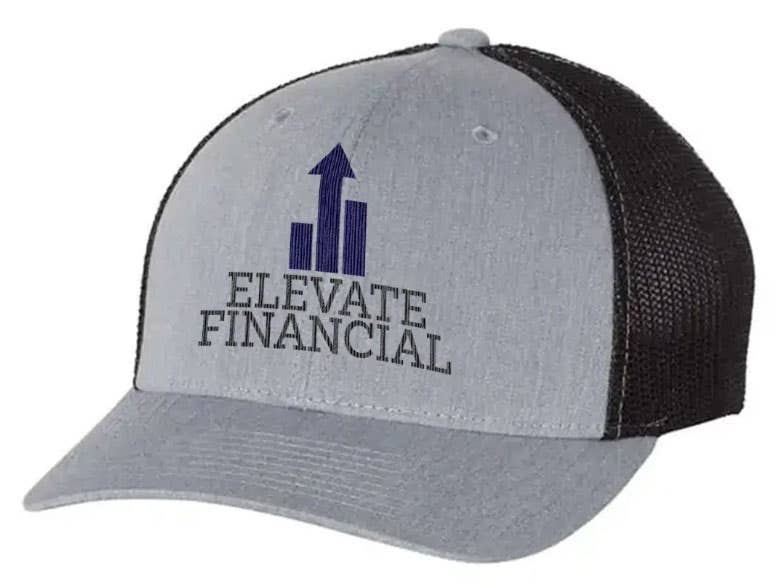 Major Differences Between Richardson 112 vs 115 vs 110 Caps
Richardson 112
The Richardson 112 offers an iconic trucker cap design that gives a timeless appeal that has stood the test of time and remained popular over the years. Your business can tap into the familiarity and recognition this style offers, especially if your goal is to create a consistent and recognizable brand image.
Richardson 115
The most distinct feature that sets the Richardson 115 caps apart from the others, is their textured front panels and low-profile design, providing a sleeker cap style for modern individuals. The mesh back panels that offer breathability can be the perfect promotional item if your business operates in warmer climates or your target audience engages in physical activity.
Richardson 110
Regarding the Richardson 110, the R-Flex design is one feature that stands out, giving the cap a clean and streamlined look. It also has a well-structured crown suitable for a brand seeking a professional cap to suit your brand identity. And unlike the 112 and 115, with a smaller color variety, the wide range of colors provides a versatile canvas for your branding needs, effortlessly complementing your brand colors or marketing campaigns.
Conclusion
When finding the perfect Richardson cap for your business, Ipromo is your go-to destination as we offer a comprehensive collection of the custom Richardson 112, 115, and 110 caps. With iPromo by your side, you'll have expert guidance throughout the selection, customization, and ordering process to find the perfect model that suits your brand's needs. Trust us to help your business make a lasting impression with high-quality custom Richardson hats tailored to your needs.