 Custom Shaped USB Flash Drives for Dentist on National Dentist Day.
Custom Shaped USB Flash Drives
Today is national dentist day. For us, it is also a reminder of some of the work we've done and some of the practical uses for promotional flash drives. We featured an image of one of the custom shaped flash drives we did for a client, a dental practice on our social media properties. It was a pretty cool project for us.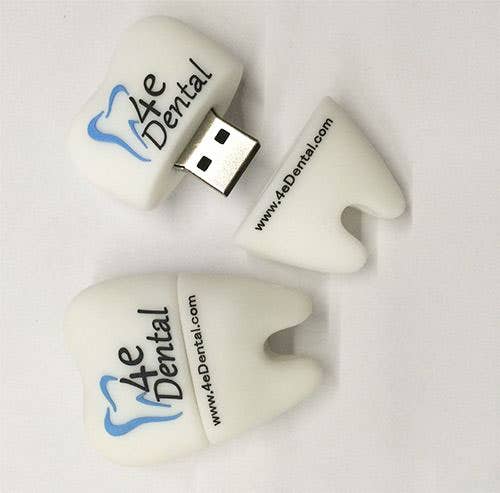 The custom shaped usb flash drives are among those promotional products that are truly as much a tool / utility as they are a marketing vehicle. As the medical community moves to digitizing x-rays, sonograms and other imaging tools, the easiest way to share these with patients on flash drives. It is one of the more practical uses of promotional products.
As the industry continues to increase the digitization of imaging records, a logo flash drive provides value to the patients as well as a practical marketing value to the dentists.
Curious about your own custom shape flash drive?
We are happy to recognize National Dentist Day, and appreciate the work they do for us as well as the opportunities to work with them.
This was also shared on our twitpics account: https://twitter.com/iPromo