February 19, 2020
Best Marijuana and Dispensary Promotional Products To Market Your Brand
You do not have to have Leafly, Trulieve or Surterra swag budgets to start growing your weed brand, especially locally. You're ganja (sorry) have a fun time with our creative dispensary marketing ideas to help your dispensary grow your brand recognition via some well timed giveaways and branded promotional items.
High Times
The budding legal marijuana industry is expected to be worth no less than $66.3 billion by 2025! How will you capture your market share?
Following in the footsteps of our friendly neighbors to the North, adult recreational marijuana use is now officially legalized in 11 states with the numbers only expected to rise in the years to come. Meanwhile, medical cannabis has been approved in the majority of states, with no less than 33 states housing legal medical marijuana dispensaries.
---
---
However, this doesn't mean dispensaries have it easy. Many have struggled to gain official funding under the tightly-controlled federal government administrative climate, but that hasn't stopped the industry from finding creative ways to break through the 'grass ceiling' as more and more legal dispensaries and marijuana-related businesses continue popping up across the country.
That said, this means that if you really want to grow your clientele base, you need to rely heavily on proven marketing tactics that will help you spread the word and drum up high demand. The good news is that when it comes to crafting a winning marketing strategy that will really give you a chance to pipe up and make your mark, there is no better way to do than promotional product advertising.
This isn't because promotional product advertising isn't only effective, but it is also highly affordable. With the average promotional product clocking thousands of impressions all for investments as low as 2/10 cents per unit, branded marketing is the best way to grow your marijuana-oriented business big or small.
Promotional Ideas That Work
The fact that promotional product advertising is still the most effective and affordable way to create a smoking-hot marketing strategy that really works can easily be explained by the fact that it is the only type of advertising that relies on tangible, usable items that people actually enjoy receiving.
Of course, when people receive something that they like, they are going to feel grateful, and thus, all the more inclined to want to give back. This means that promotional product advertising is not only one of the smartest ways to put your money to you in smoking up tons of positive exposure for your dispensary, but it is also a perfect recipe for building long term brand loyalty that lasts.
---
---
Don't take our word for it, though. A recent study conducted by the Advertising Speciality Institute found that promotional product advertising not only still the best way to drum up tons of high-class exposure for less, but continues to beat out all other types of popular advertising mediums, including Internet advertising by a whopping 2.5 times, in terms of its ability to really leave a positive impression.
So are you ready to build your brand and cash in on the type of dispensary promotional products that will help you really hit the jackpot with your next promotional marketing campaign?
You have come to the right place!
Dispensary Promotional Products You Need to Kill Your Next Campaign
Ready to smoke out the competition? These dispensary marketing ideas are the perfect way to set your promotional marketing campaign off in style.
From Pharma To Table: All the CBD Promotional Products You Need to Smoke Out the Competition
When it comes to promoting your medical or non-medical dispensary alike, there is no way to go wrong when you choose to team up with the type of branded merchandise that makes it easier (and more fun) to consume your product discreetly, conveniently, and safely.
For instance, this sleek 16 oz Apothecary Jar is the perfect way to store oil-based products in style while your screen printed logo design will make sure that your clients never mix up the contents. Meanwhile, this 3" Inch Round Glass Jar and Empty Glass Jar likewise provide understated storage options to help keep products fresh and easily accessible.
For those who really want to class it up, don't miss out on this Custom U-Key Vape Battery. Cleverly disguised as a standard car battery, this high-quality leather-gripped vape battery really is the "key" to a good time. It comes complete with everything you need to keep that vape juiced up and ready to go including a portable USB card and makes for a great giveaway incentive with the purchase of a vape or other type of related product.
Meanwhile, this discrete Custom Grip and Rip Exit Packaging gives users a perfect child-resistant way to store and transport their cannabis products in style. The innovative design not only provides safe storage to keep your product fresh, but meets all nationwide child-resistant compliance standards, and are the type of CBD promotional products that any dispensary clients are bound to appreciate.
SupHerb Hemp Promo Items to Fuel Your Growth
As a fully-renewable and super environmentally-friendly resource, when it comes to dispensary marketing ideas, there is no way to go wrong with top-of-the-line promotional products made from this closely related and fully-legal herb cousin. As an added bonus, almost half of consumers recently reported having an even more positive impression of advertisers that align themselves with eco-friendly alternatives, so there is really no way not to team up in a joint effort with our amazing selection of cool branded hemp products!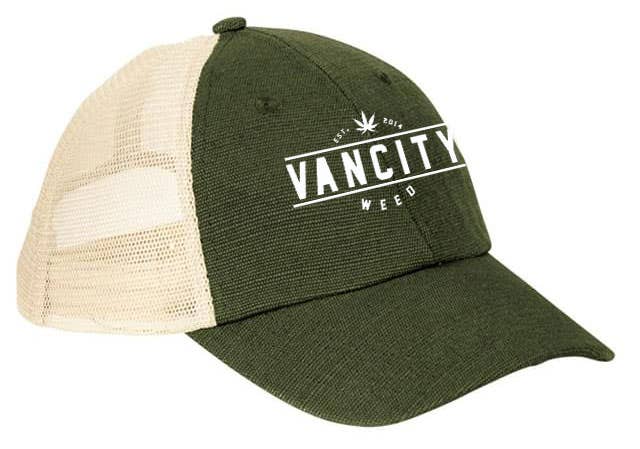 Check out, for example, a full range of stylish apparel options like this super chic 6.8 oz. Hemp Washed Soft Mesh Trucker Cap or this Men's Hemp Crewneck T-Shirt. After all, custom branded apparel is still one of the best ways to get your name on the map, and when you choose to work with sustainably crafted and super comfortable high-comfortable options, you can rest assured that these are the types of products that your clients are going to be proud to rock.
That said, when it comes to creating a smokin' hot label design that will really give you a chance to pipe up, we've got you covered with our one-of-kind guide for picking the best custom t-shirts, so don't forget to check it out!
Of course, everybody loves a good tote and stylish hemp bags like this 6.8 oz. Hemp Simplicity Tote or this 6.8 oz. Hemp Market Tote. They give your clients the perfect way to carry around all their sleek dispensary products in style. Meanwhile, this nifty branded Hemp Pouch makes for a sophisticated and convenient way to keep all your cannabis products in one place and is the type of gift that any smoker, toker or vaper is bound to love.
Get Ready to Roll With the Coolest Custom Rolling Paper and Other Dispensary Swag
When it comes to winning dispensary promotional products, you can't go wrong with custom rolling papers and other handy accessories that are sure to keep your name on everybody's lips.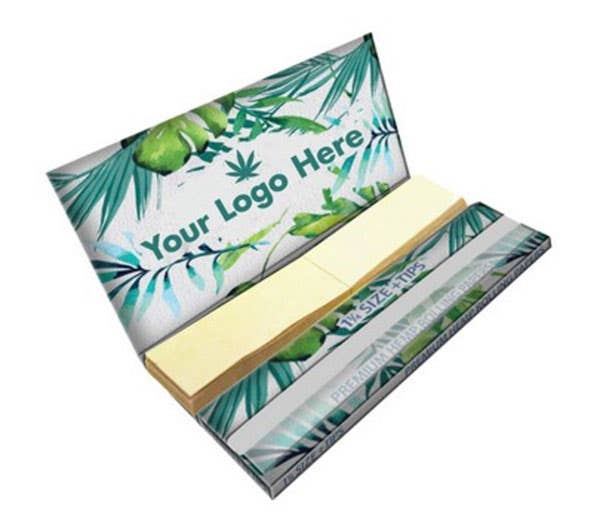 Take, for example, these nifty Pre-Roll Tubes. These handy cases provide the perfect way to take your joint to go with custom packaging that is built to seal in freshness, protect against roughhousing, and keep your herb as potent as it's meant to be.
The type of thoughtful gift that almost any pot smoker is sure to appreciate, these tubes are a great, affordable way to dress up a standard cartridge or pre-rolled joint order in style. After all, everybody loves a good doob tube!
These Full Color Custom Rolling Papers are a great way to really set your brand label apart with full-color printing capabilities, and a wallet-friendly price point ensures happy customers all around. After all, our qualified team just loves helping our clients design the type of one-of-a-kind custom products that will really make their mark, so don't hesitate to reach out and find out more about how we can help bring your unique design concepts to life.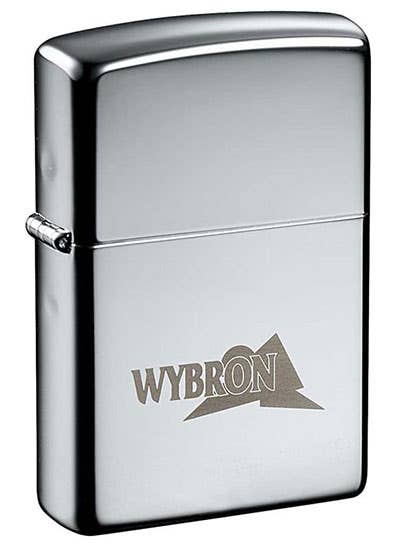 Meanwhile, you can't go wrong with high-quality accessories like this V12 Plus Glass Twisty Blunt. This highly portable eye-catching gold motif must-have means that your clients can forget about the inconvenience of having to roll a joint when all they have to do is add 1.5 grams of anything they would like and light it up. Pair this with this sleek Zippo Windproof Lighter in High Polish Chrome and you have a winning combination.
Of course, no matter how your client prefers to smoke, every marijuana enthusiast needs a good grinder, and 50MM Metal 4-Piece Grinder is the perfect way to really give and toke. For a budget pick, don't miss out on these fun-colored Custom Plastic Grinders or this convenient Custom Printed Rolling Tray either.
Yes We Cannabis!
So are you ready to take your promotional campaign to the next level with these winning dispensary marketing ideas?
We are here to make it happen.
Our super-easy online ordering tools make it a breeze to create the type of unique branded dispensary promotional products that will really light it up, and our qualified staff and top-notch design team smoke out the competition, so come check out our amazing selection today to find out more.