Whether heading a charity drive or looking for unique custom motorcycle club shirts that will set your one-of-a-kind crew apart from the pack, we have everything that you need to make an impact.
Choosing the Right Starting Point
Whether you are looking for the best custom church t-shirts, custom motorcycle club shirts, custom t-shirts for school clubs, or literally any other type of organization or cause, the secret to creating the type of branded apparel that people will actually want to wear is to start with the type of comfortable, versatile shirt that everybody is going to want to reach for in their closet.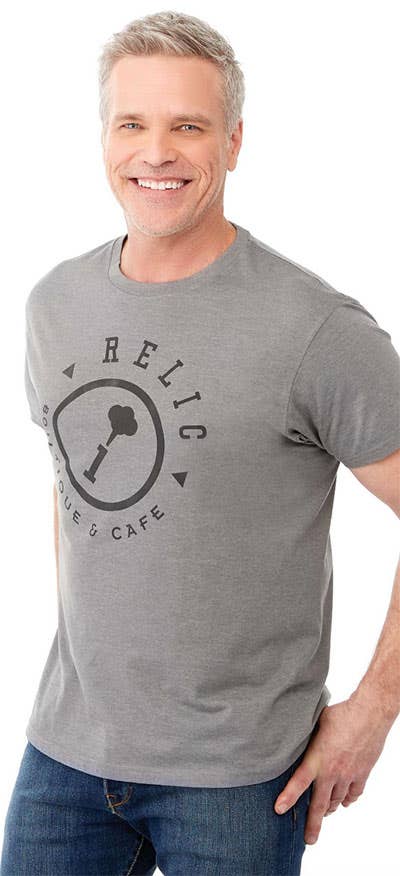 The good news is that we have some great suggestions to get you started!
The Best Soft Custom T-Shirts for Any Occasion
When it comes to picking the ultimate starting point, it is all about finding the type of soft custom t-shirts that are comfortable and versatile, while still leaving plenty of room for your branded message to steal the show.
Check out, for example, this adult 5oz Cotton T-shirt. Available in five fun color picks, it is the type of high-quality neutral choice that will speak to almost any style or taste preference and, even better, it comes from a line of products that emphasizes sustainable environmental practices.
After all, 42% of consumers report having an even more positive impression of a name that affiliates itself with green products, so these types of super popular soft t-shirts are the best way to get the right type of message across when it comes to custom t-shirts for charity or any other cause.
That said, it is still essential to cater to the right type of audience. The sophisticated look of this Port Authority ® Ladies Stretch Heather Open Neck Top is going to appeal to more mature audiences, while fashion-forward picks like this eye-catching Unisex Fine Jersey Short Sleeve V-Neck Shirt will really speak to a millennial crowd. Meanwhile, the ruggedly elegant design of this Carhartt Force ® Cotton Delmont Short-Sleeve T-Shirt is the perfect way to help more outdoorsy-based organizations land the type of Custom motorcycle club shirts that will have them hitting the road in style.
---
Co-Branding 101
For those who are looking for an easy and effective way to really spread the word, there is no reason not to miss out on an opportunity to team up with top brands like Nike Dri Fit, Adidas or Under Armour. After all, quality and attractiveness are the two leading factors that people tend to value the most when choosing their favorite soft custom t-shirts and apparel, and these leading brands have already laid out the groundwork in creating a household name for themselves by combining a hard-earned reputation for quality with the types of looks that everybody wants to sport.
As such, pairing up with these top-of-the-line brands is a surefire way to drum up tons of positive support with custom t-shirts for a fundraiser or organization. Basically, there is really no way to go wrong when it comes to cashing in on these great co-branding opportunities.
---
Cashing in on the Hottest Design Trends of the Year
When it comes to nailing the type of look that everybody will want to be wearing, it is all about cashing in on the hottest looks of the season. With that in mind, we have composed a list of the trendiest soft custom t-shirts and looks that everybody wants to get their hands on in 2020.
Brighten It Up
Fun and colorful is the name of the game in the new year, so don't be afraid to go for those bright and cheery designs that will really turn heads.
Another great idea here is to incorporate rainbow lettering right onto a printed text-based message. After all, who said reading needs to be boring. This is a fun and easy way to make sure that your message takes center stage.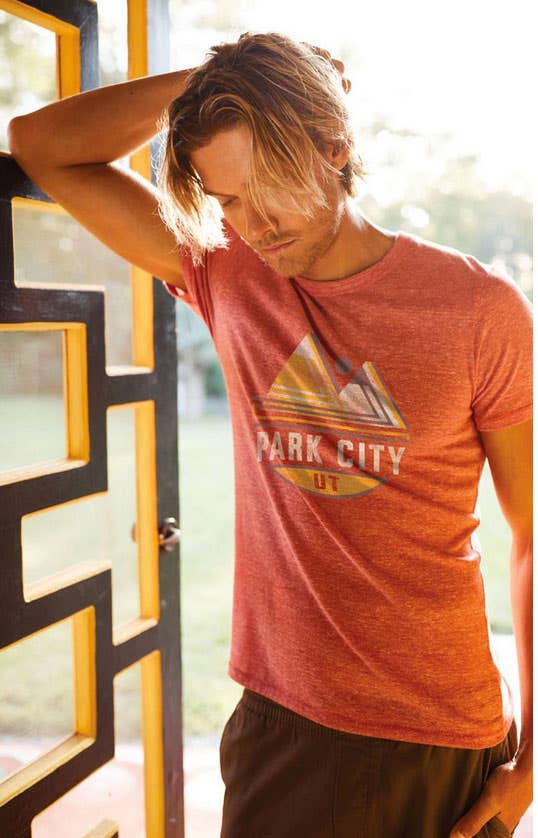 Of course, when it comes to incorporating color, the basic rule in 2020 is there are no rules. Even bold and outlandish colors like neon are hot this year, so don't be shy to look to that bright color palette for inspiration.
---
Fun With Geography
Creative geography-based designs are all the rage this year, and this should come as great news when it comes to creating custom t-shirts for school clubs or any other type of organization that really wants to put their name on the map.
Whether it be a simple map outline of a state-shaped design backing, there is no way to go wrong with a clever geographical reference. Keep in mind that there is no need to keep it local either. Geography designs can range from a local map to incorporating a literal global perspective. For instance, custom t-shirts for charity can definitely benefit from a message that implies that they have a bigger picture in mind.
---
Get Abstract and Expressive
When it comes to creating the type of design that anybody can identify with, literal thinking can be limiting. This helps explain the rise of the abstract and expressive design-based formats.
Not only do they allow organizations a way to put their most creative face forward, but they also create the type of impressionistic, insider message that is cool to rock without being too in anybody's face. So basically, don't be afraid to color outside of the lines or scribble it up.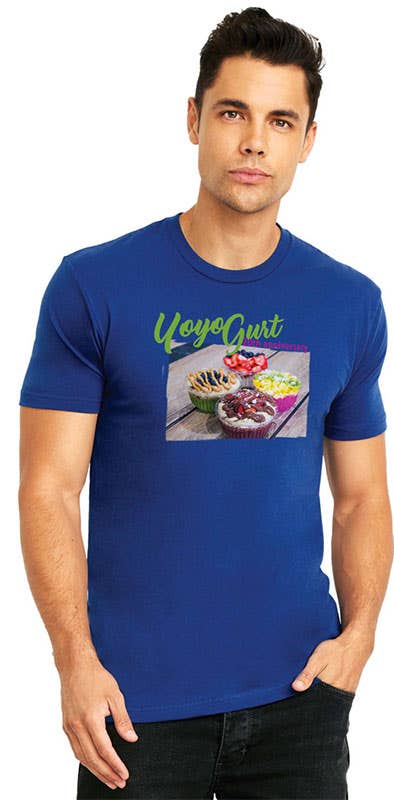 When it comes to the best custom t-shirts for fundraisers and other charity-based events, it is all about emotional appeal, so don't be afraid to speak from the heart! Retro-chic is big this year, so 90s shirts can always be a great inspiration for those who are looking for a good place to start.
---
Don't Forget that Bold Text!
Text-based designs are one of the most-effective ways to really get a message across, but they also risk veering into the territory of boring if they are not properly executed.
That said, text-based soft custom t-shirts are super hot right now, so there is no need to balk. However, when it comes to really knowing how to turn heads, it is all about using smart techniques to make that grammar pop.
For example, using font styles that mimic popular social media text formats like those used on Instagram is a great way to nail down a contemporary-chic look. Think eye-catching left-line margins or typewriter-based fonts. You can also model the text off of an immediately recognizable look, like that found in classic "Thank you thank you thank you" bag that people so often walk out of the grocery store with.
When it comes to the content, repeating phrases is a great way to incorporate a fun design style in any shape, while inspirational style quotes and cursive writing are also super trendy right now.
---
Go Big (Or Go Pocket-Sized)
Whether you choose to go big or go small, it is all about doing it right.
For those who want to ensure that their custom motorcycle club shirts really get noticed, there is nothing wrong with going big, but the best place to mount a larger-sized design these days is definitely on the back of a shirt. These types of oversized-inspired looks likewise go great with an oversized fit, so you don't have to worry about catering to everyone's exact size.
That said, when it comes to a more fitted look, people generally want to be able to rock a message without it taking over their entire outfit. This is why pocket-sized designs are also popular. They are catchy without being overbearing, and they are basically asking bystanders to zero in and get a better look.
Mounting a clever design where the right pocket would normally play a clever trick on the eye that is a great way to draw a smile while still allowing for a classic silhouette that people will be proud to sport. Meanwhile, pocket-sized text-designs are a great way to hit two birds with one stone in terms of style trends, and a smart way to bring attention to those Custom church t-shirts while still keeping it classy. 
---
Insider Tip: Create a Collectible Series
For those who really want to learn how to take their soft custom t-shirts to the next level, we have an insider trick that is a surefire way to generate hype.
By releasing a newly designed shirt on a predictable basis, say once every year, you will not only be ensuring that your message stays fresh, but you will also be creating a series of collectible items that people will be lining up to score.

By garnering feedback year-after-year, you will likewise be able to zero in on the most effective styles that really speak to your audience and, in this sense, persistence really pays off.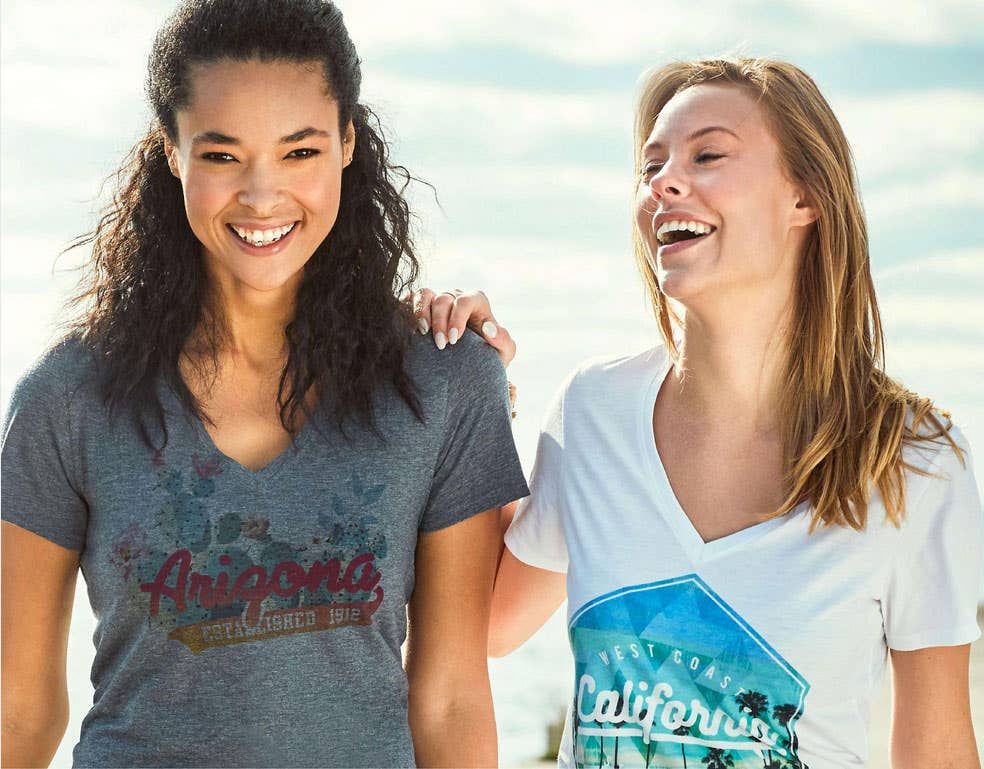 The Takeaway
When it comes to designing the best soft custom t-shirts that your club or organization members will love, it is all about creating the type of one-of-a-kind message that will help your group stand out from the pack.
With our amazing selection of the best brands, our easy online upload tools and our top-notch design team standing by and ready to help you get inspired or to bring your one-of-a-kind ideas to life, creating the best custom t-shirts for a fundraiser, charity event, church or school club is just as fun as it easy, so be sure to come check us out today to find out more.