National Workplace Safety Month Promotional Swag Ideas & Giveaways
Here's Why Workplace Safety Matters
Did you know that it is officially National Workplace Safety Month? Established by the National Safety Council back in 1996, June has officially been designated the time to bring attention to how crucial it is for workplaces to maintain proper standards of education in terms of health and safety.
In fact, the city of Chicago takes this message so seriously that they even coordinate a lights display that turns the skyline green to remind us all of the value of this important cause.
So how can you get on board and help show you care while contributing to improved health and safety standards for employees and the general public alike? Workplace safety promotional items are the perfect way to spread a great message, leverage your brand and distribute safety items all at the same time.
We Have Got the Workplace Safety Promotional Items That You Need
Promotional Items for Public Safety
When it comes to public safety, the best strategy is always prevention. This is why we offer all the workplace safety items that you need to make your office a safe place to work for both employees and the general public at large.

One of the most effective ways to stop the inevitable spread of germs around the office and in other public spaces is through the use of hand sanitizers. These indispensable branded products are a great way to associate your name with a positive message while playing a crucial role in controlling the harmful bugs and other pathogens that could make people sick.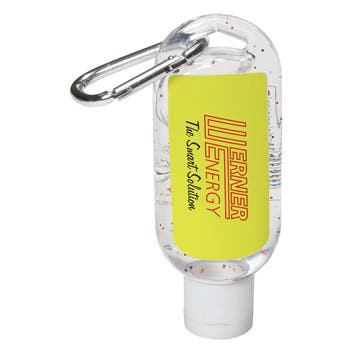 These colorful .5 ozs. Custom Label Hand Sanitizers are designed to fit easily onto a keychain and make a great keepsake to distribute at trade shows. Meanwhile, everybody will appreciate these Hand Soap Sheets In Compact Travel Cases that make it a breeze to keep hands clean and sanitary even when there isn't a sink around. They are perfect for the office, not to mention for use after riding public transit, buses, planes or any other form of collective travel. Branded sunscreens are indispensable safety giveaway items and will help ward off skin cancer and premature aging. This SPF 30 Sunscreen Pen Sprayer is sure to be a conversation starter when anybody pulls this out at the beach or on vacation.
Fire Prevention Promotional Items
Fire prevention is one of the most important aspects of workplace safety. In addition to practicing regular drills and having at least one working fire extinguisher on hand and in easy reach, one of the most important fire safety items that every office needs is a high-quality first aid kit.
Branded first aid kits come in a variety of formats to suit almost any kind of environment. This classic 21 piece first aid kit has got everything necessary to treat burns or injury resulting from a fire on the fly, and with prices as long as $7.49 a unit, is really a must-have for any workplace environment. These portable mini 32 piece first aid kits make a great giveaway item and can easily be attached to a bag or keychain to have on the go. Starting at only $1.30 a unit, these Soft Vinyl First Aid Kits are the ideal budget solution.
Electric Safety Promotional Items
Proper electrical safety gear is a must-have should any unexpected electrical issues arise. Having the proper workplace safety promotional items on hand in your workplace will mean that unexpected electrical issues will be much less likely to cause harm.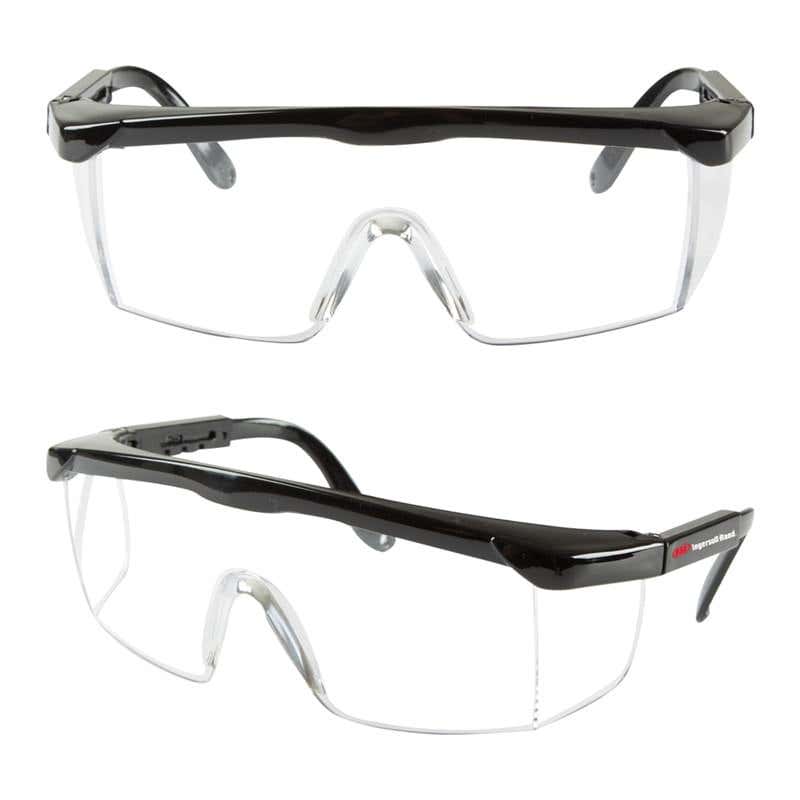 One of the first things to think about when it comes to electrical safety is ensuring proper eye protection. These attractive branded Protective ANSI Glasses start at just $1.59 and are appropriate both as safety promotional products to keep on hand in the workplace. Your employees will also love having these around to help with home renovation projects.
Safety lights are yet another must. They will help ensure that nobody gets hurt in the event of a power outage, and come in a full range of attractive styles to suit both your brand image and your budget. These colorful Beam Safety Lights come with a wrist band to free up hands in the event of an emergency but can be equally useful for locating that favorite pen that keeps falling behind the desk or cleaning the garage. They start at $1.59 a unit and feature attractive precision printing to perfectly represent your logo.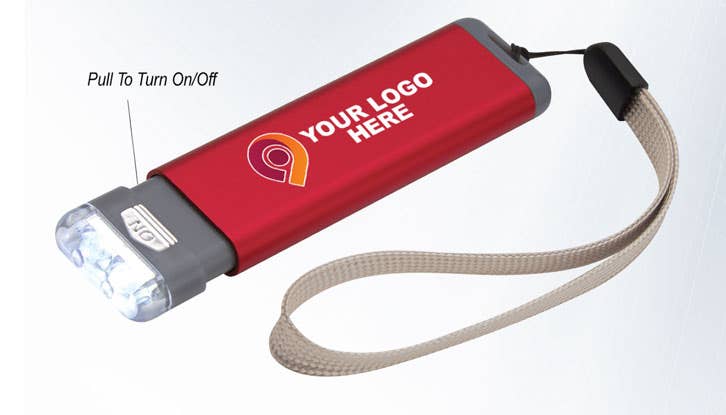 The Best Ideas for Workplace Safety Events With Safety Promotional Products
Safety Promotional Gifts
What better way to spread a positive message about workplace safety than with safety promotional gifts. Your employees will appreciate the free gift just as much as the evidence of your commitment to maintaining a safe and healthy workplace and will be sure to show off their free swag to friends and family.
When it comes to choosing the ideal safety promotional products to use as gifts, it is important to keep both functionality and practicality in mind. People love having products that they can take with them on the fly and show off to their friends. These kinds of portable items are a win-win since they tend to be super cost effective and maximize exposure for your brand.
Check out, for example, this nifty 2-Tone Rectangular Key Ring Flashlight. We have all been stuck in some kind of situation where we find ourselves trying to navigate our way around in the dark. This portable flashlight is not only the perfect way to prevent bumps and bruises but it is also super attractive. It features a colorful eye-catching design and can be clipped to a keychain and taken on the go so you can count on generating plenty of impressions with this type of product. Indeed, research by the Advertising Speciality Institute has found that 85% of consumers have perfect recall of logos they encounter on branded merchandise. At just $1.61 a pop, this type of marketing tool is guaranteed to generate huge ROIs for very little investment.
Safety Giveaway Items
What better way to promote your brand, not to mention the fact that your company takes employee safety seriously, than with safety giveaway items. Whether at a trade show or any other type of promotional event, safety swag is the perfect way to drive create awareness around National Workplace Safety Month and leave a lasting positive impression all in one. In fact, more than half of people will pass along a promotional product they don't want to somebody else, so branded workplace safety items are always a smart way to expand your reach.
These Blink LED Safety Reflector Whistles are a safety reflector light and a whistle all in one. These handy multi-use products are the type of giveaway item that almost anybody will appreciate. Designed to be taken on the go, they can easily be attached to a bag, purse, keychain or even a bicycle, and start at a very affordable price of just $1.89 each. Another great giveaway idea is this Auto Safety Zipper Tote Kit. These lightweight kits come in three gorgeous colors and are the perfect item to keep clipped to the dashboard in the car. They are just $4.99 when you order 1000 units or more.
Safety Promo Items
Safety swag is the perfect way to bring attention to the Importance of Workplace Safety Month and spread the message that your company cares.
These complete Outdoor Safety Kits cost as low as $12.60 each and will help to spread the message that safety matters to your company, even when your employees are out enjoying those lovely summer rays and all the natural wonders of the great outdoors on their day off.
Looking for something that can be ready in 5 days or less? These gorgeous Deluxe Auto Safety Kits are a top of the line comprehensive safety kit equipped to handle almost any kind of roadside emergency.
Here's How to Order
If you are ready to order the safety promotional products you need to create the type of message that will leave a lasting impact, we are here to help you do it right.
This is why we carry nothing but the highest quality selection of health and safety gear including the best emergency products, health products, and safety products. Then we make use of top-of-the-line printing technology to ensure a consistent result that you will be proud to show off. Our intuitive online interface makes designing the perfect logo, ordering the amount you need and getting your delivery when you want it as easy as one, two, three.
You don't have to be a design expert to create gorgeous branded safety swag that everybody is guaranteed to love and appreciate. We are here to help you bring National Workplace Safety Month out with a bang. Reach out to us today and let us know how we can help.