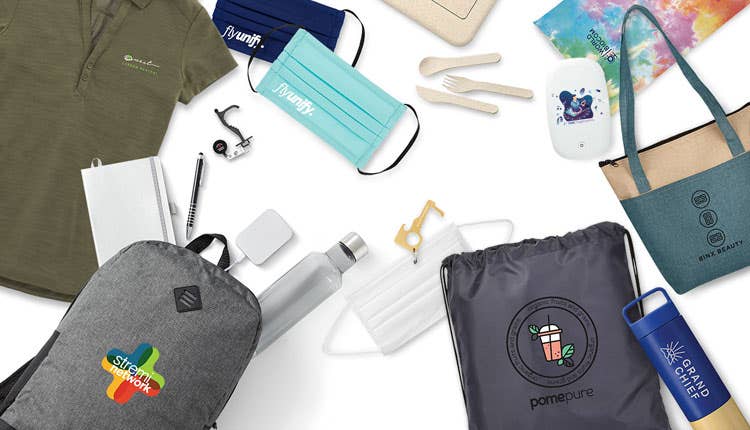 The COVID-19 pandemic has disrupted our educational systems unlike anything we have seen before, with entire districts, states, and countries shifting to online learning in order to combat the virus spread. While the rest of this school year may be done online, there are increasing questions about what will happen in the fall, with districts opening up once again. All signs point to a COVID-19 vaccine not being available this year, let alone in time for schools to open. With this in mind, PPE for schools will be an essential tool to keep staff, children, and families safe.
Why Do You Need PPE for Schools?
Anyone who's been in the educational system is well aware that schools can be a breeding ground for sickness. A lot of this, especially in the younger grades, simply just has to do with the nature of children. Young children, even ones that mean well, are repositories for germs and tend to spread things around to other surfaces and children over the course of the day.
What makes this especially difficult from a COVID-19 perspective is how the disease interacts with children. With a few high-profile exceptions, children don't seem to be heavily impacted by COVID-19. However, they don't need to be showing symptoms to spread. This leads to a two-fold risk:
Asymptomatic children spreading the disease to staff.
Asymptomatic children spreading the disease to each other, bringing it home, then spreading it to more vulnerable family members.
While any sort of post-COVID instruction will likely put a bigger emphasis on social distancing and health practices, in the younger grades, children will likely still act like children. This puts a massive emphasis on personal protective equipment for K-12 environments to help combat potential spread.
However, let's move the conversation to personal protective equipment for colleges. In theory, older students will have a better understanding of how to minimize germ spread, making restrictions less necessary, right?
Not necessarily.
As the school year begins, many different students will be coming in from across the country or even internationally. This means that an asymptomatic spreader could easily bring the virus from an area heavily affected to one that is minimally affected.
In addition, college students have a lot of the same issue as office workers: trying to come into class no matter how they feel. Because COVID-19 symptoms are hard to pin down, a single student may think they just have a cold, take public transportation to get to class, then go to a lecture hall with hundreds of other students. It's difficult to calculate the number of potential people exposed in such a circumstance. In addition, we have the added factors of dorm rooms and campus apartments. With multiple students in close quarters, and the potential for even closer quarters with parties, colleges present their own unique challenges with spread mitigation.
Personal Protective Equipment For Schools
So, with this in mind, what are the ideal PPE for staff and PPE for students that school districts, teachers, and families should be looking into investing in? Even with best practices, these pieces of equipment will be essential for keeping people safe.
One of the most important areas of discussion when we bring up personal protective equipment for schools are masks. However, what masks are ideal?
If you are looking for maximum protection, or have some staff members whose responsibilities put them at a higher risk of infection (food service workers, janitors, campus bus drivers, school medical staff) you may want to look into the absolute best option possible, which is KN95 Respirator Face Masks. These are the Chinese equivalent of the American N95 mask, and filter out particles in the environment that would otherwise get breathed in, viral particles included. However, due to relative scarcity, it's best that you hold onto these for people who will be at the greatest risk of being infected while interacting with the students or the public.
For other staff, or in terms of PPE for children, disposable masks should be enough to do the job. Here, the priority is keeping them from spreading particles rather than filtering particles coming into their system. In addition, they are easier to get rid of and can be brought in far greater capacity right now. Our signature offering here is Disposable 3 Ply Medical Face Masks – Non-Sterile. Something else that can allow for conversation without risk of transmission is our 24″W x 24″H – Workplace Table Top Shield with Antimicrobial Base – 1/4″ Polycarbonate, to create a physical barrier at reception desks and similar setups.
Also, it's fair to understand that staff and children alike may have a hard time keeping masks on for an entire school day. Not only can it be rough for sensitive skin, but sometimes, masks can come loose, ruining their protective ability. We can help your classrooms avoid both issues at the same time with accessories such as the Face Mask Strap & Earsaver.
As we mentioned earlier, classrooms, dorm rooms, bathrooms, all of these are full of shared surfaces ripe for virus transmission. As a result, any attempt to put together PPE for schools should have plenty of gloves available for all students and staff. There are a few options here based on material, but two of the standouts we offer are Protective PVC Gloves – 100 Gloves Per Box, and Nitrile Protective Rubber Gloves – Blue – 100 Gloves Per Box. It's better to overstock than understock. Ideally, every classroom or office should have its own stock so students can replenish if a glove gets lost or damaged while minimizing the amount of contact they have to have with other people.
Another thing that may be common practice going forward is checking the temperature of students, staff, and visitors more frequently to avoid sick people entering educational institutions. Granted, this won't catch every case of COVID-19, but at least provides some layer of support for your procedures. In terms of personal protective equipment for colleges, you can get a quick and accurate reading from a distance with the Non-Contact Infrared Digital Thermometer.
Along with minimizing the spread of germ particles, an essential safety procedure for schools is going to be frequent and intensive spot cleaning. Shared surfaces should be cleaned off at every opportunity as well as before and after the students enter. As a result, you want a healthy stock of 16 oz Hand Sanitizer – Made In USA. Custom Sanitizer Wipes – 160 Wipes Per Container are also a useful option. You can keep these by a desk or shared area to quickly clean after use, and put your institution's logo on the container with screen printing.
When we talk about PPE for schools, it's also important to mention that this is a learning experience for students and staff. Adjusting to online learning was one thing, but now they need to go about a familiar environment in a new way. One way that you can help make sure details aren't being lost is by installing a COVID-19 Coronavirus Prevention Custom Utility Sign 5.5"x 8.5" Vinyl Sticker. This gives a quick reference for everyone, staff and students alike, on what they can do to slow the spread of COVID-19. You can also apply your institution's logo through screen printing. Something similar that can provide quick messages like staying six feet apart is our 12" Circle 6ft Apart Floor Decals.
Whether we're talking about personal protective equipment for universities or in a K-12 environment, items like face masks, hand sanitizer, and gloves are likely to be a feature of classrooms and other academic settings for a long time to come. Making sure that you have an appropriate stockpile of equipment will be absolutely necessary to make sure that your staff is ready to handle the new normal and create a proper environment for learning. At iPromo, we are ready to help, with all the PPE for schools you need to begin on the road back to conventional education.