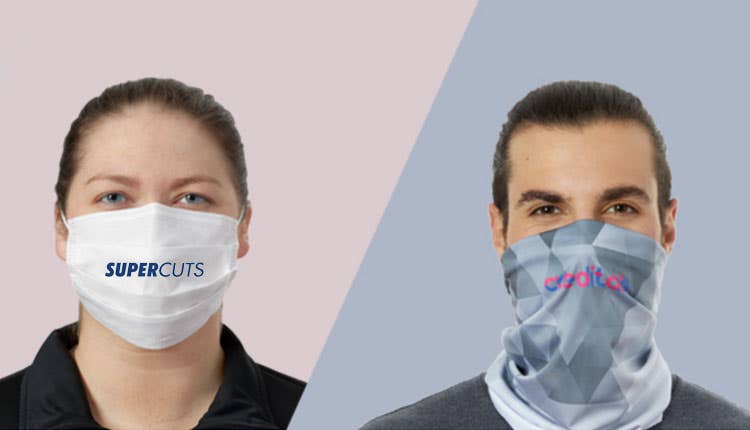 Will you be required to wear personal protective equipment for every haircut? When lockdowns for COVID-19 started taking hold across the world, salons, spas, and barbershops were among the first places to be shut down. The combination of being non-essential and having many people in close proximity made these businesses a potential hotspot for the disease.
Now, as we are starting to see some positive headway and restrictions are starting to loosen, some of these businesses are going to be able to reopen, albeit with some important regulations in place. However, business owners are in a unique predicament.
How do they start operations again while giving employees and clients the confidence that they will be safe? Personal protective equipment is a key part of establishing the new normal, and here's what you need to know.
What Are The Main Concerns With PPE For Salons?
The beauty segment in general, whether we're talking about spas, salons, or barber shops, isn't considered to be a disease risk in the same ways that medical environments are. However, due to the way that COVID-19 spreads, there is a major risk in terms of business running as usual. Here are some of the main points to consider.
Proximity: Proximity is a multi-faceted concern here. In a salon or barber setting, you have a professional in direct contact with a client as they sit in the chair and get their hair done. While they may not be directly facing the staff member, breathing and talking will cause particles to circulate in the air. Wearing a mask can help, but the particles may still sit on the ground or on shared surfaces. To prevent this from happening, PPE for barbers is essential.
There's also the concern about clients spreading viruses to each other while they are waiting for service. It's typical for barbershops and salons to have people wait next to each other in the front of the shop, but this is a practice that may need to be discontinued in the foreseeable future. People sitting together for prolonged periods of time is a vector for transmission, especially because masks they are wearing can have different tiers of effectiveness.
What Are Some Major Concerns For PPE for Spas?
When we talk about spa safety, there are some similarities to salons, but some differences as well. For example, there's likely not going to be a waiting room with many people sitting with each other, which eliminates one major concern. In addition, many spas are larger than the average salon, which makes social distancing a bit easier.
The major concern with spas is that some treatments and services put professionals and clientele at a high risk of transmission. For example, a mud bath, massage, or any activity that requires disrobing leaves you are a far greater risk of infection. Speaking of massages, any activity that requires touching in any capacity has a level of risk. Many spas are suspending a lot of these activities in order to keep things safe, even as they are allowed to open up.
PPE For Barbers, Spas, and Salons
Whether we're talking about salons, spas, or barbers, no best practices are going to be effective without personal protective equipment. In fact, it's PPE that often powers a lot of these practices, like spot-cleaning shared differences and practicing social distancing as much as possible. With that in mind, what are some of the items that these businesses should be looking for?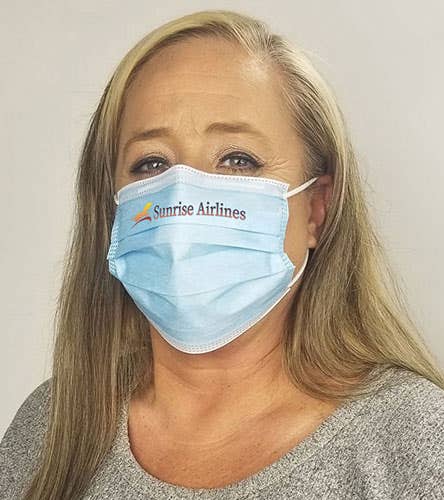 First on the list when discussing PPE for spas or salons is masks, with the Disposable 3 Ply Medical Face Masks – Non-Sterile at the top of the list. These are important because every member of your staff should be wearing a mask at all times, whether they plan on interacting with the public or generally work in the back. This is because masks are essential for holding back asymptomatic spread-people who don't appear sick but still have COVID-19. Another mask alternative worth talking about is the Custom Microfiber Face Mask Washable and Reusable. Unlike the previous mask, these can be washed and reused to reduce waste. In addition, they also allow for a bit of a branding opportunity, which is appreciated in the beauty sector. Simply choose your logo and we can apply it with full-color printing.
Because the professionals in spas and salons are in such close proximity to people due to the nature of their work, there are some mask accessories worth talking about as well. One example is Protective Silicon Eyewear. Eyes can be a major vector for infection, so it's best to be protected and make sure that all of your staff have something to protect their eyes. Another source of struggle for your staff may be discomfort or raw ears from wearing masks for hours. You can help make this a little easier with tools like our Face Mask Strap & Earsaver. Simply apply this to the back of the mask to hold it in place and maintain a more comfortable fit.
If masks are the most important piece of PPE for salons, then gloves are likely a close second. Not only are you constantly handling hair and other parts of the body, but you also have to touch different pieces of equipment, money, credit cards, writing utensils, all of which serve as potential infection vectors. Make sure you are protected by buying our Protective PVC Gloves – 100 Gloves Per Box, and Nitrile Protective Rubber Gloves – Blue – 100 Gloves Per Box. The more gloves you have on hand, the better, as every member of staff should be wearing them at all times. Consider complementing these with Medical Protective Isolation Gowns – Made in the USA for even more protection.
Perhaps one of the most important things you want to have in terms of personal protective equipment, though, is cleaning equipment. Many professionals in these settings are staggering their appointments not just to avoid people waiting next to each other, but also to give more time to thoroughly clean anything a client uses. As a result, one thing you want to start buying in bulk is 16 oz Hand Sanitizer – Made In the USA.
Remember all the shared surfaces we were talking about before? These should regularly have sanitizer applied in order to avoid transmission. It's also worth looking into Custom Sanitizer Wipes – 160 Wipes Per Container. These are great for wiping down shared spaces quickly, and you can apply your company logo on the container with screen printing.
If you want even more coverage, consider looking into Antibacterial Moist Wipes – 10 Wipes Per Packet. These are great because they are extremely portable, meaning that your staff can keep them by their chairs or by their desk to wipe something down in a pinch. Consider giving these as appreciation gifts to your returning clients as well.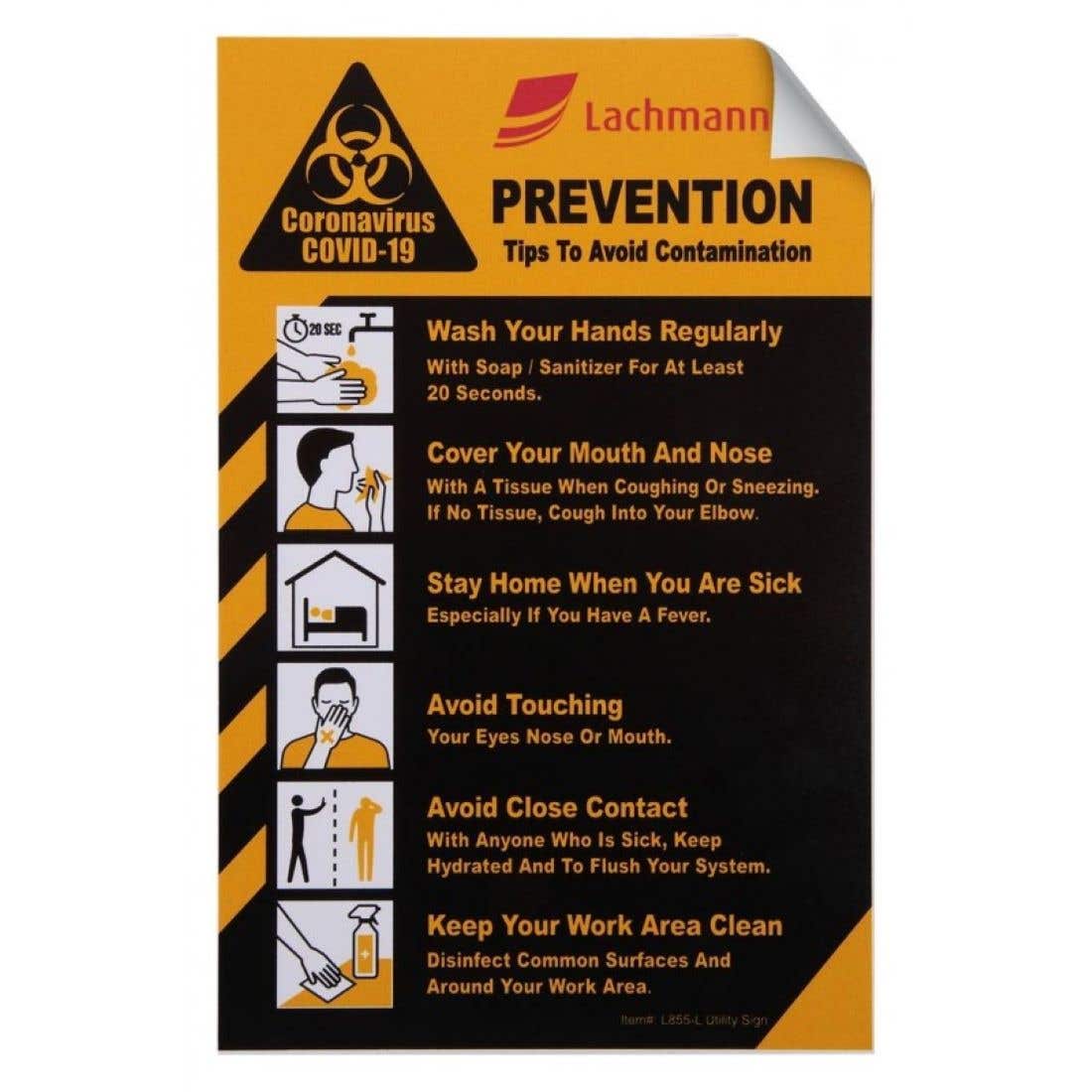 As a final note, this is an uncertain time for a lot of businesses as they prepare to trailblaze the new normal. Workers at a spa, salon, or barbershop may not be used to this type of focus and procedure. As a result, one piece of PPE for barbers that's very much worth looking into is a COVID-19 Coronavirus Prevention Custom Utility Sign 5.5"x 8.5" Vinyl Sticker. This provides essential information about reducing spread to refresh your staff on best practices. Add a little company flair to these key facts by applying your logo with full-color printing.
Personal protective gear is going to take different forms for different businesses. However, spas, salons, and barbershops have similar concerns, largely due to the proximity to clients required to do their job, and in some cases, the tighter workspaces. PPE for spas and all these other establishments is going to be essential to allow these businesses to start earning money and serving their communities without presenting a greater risk.
However, unlike say, a dental office or food service, thinking about viral transmission to this degree may be a new concept for business owners. As a result, it may be hard for them to find the different personal protective equipment they need. At iPromo, we are happy to be an asset for all businesses during this time, giving them the equipment they need to open their businesses with confidence.