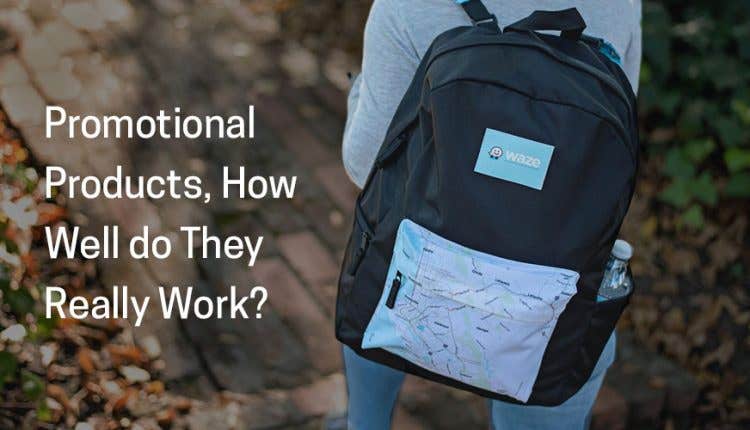 Promotional Products, How Well Do They Really Work?
These days, it seems like online marketing is all the rage. The rise of social media, affiliate advertising, and technology in general has transformed the way businesses attract new customers. However, in today's technology driven business world, there is still immense value to be found by marketing your brand or business through promotional products.
By providing people with free and functional promotional products, you are creating a good impression for your company while also getting your brand name out there in a lasting manner.
More than Just Free Swag
Have you ever received a ballpoint pen with a company logo on it? Perhaps you've been sipping your morning coffee out of a branded mug? Maybe you've received a duffel bag with a nice shiny logo adorning it's outside? These are all examples of promotional products that are powerful because they are useful. By investing in customized promotional products that are valued, you are benefitting your brand by adding real value to your target customer's daily life. The old adage "give and you shall receive" certainly holds true with promotional products.
Powerful Proof
An interesting study recently provided by the Advertising Specialty Institute found that the average time consumers hold on to promotional products is about eight months. This means that your promotional product, and more importantly your brand name or message, will be front and center for an extended period of time. Additionally, the study shows that 63% of people in the United States who receive promotional products give them to someone else after they are done with them. Repeated exposure over time can go a long way towards converting new customers.
Physical Items Resonate with Consumers
Consumers are constantly being bombarded with commercials, online advertisements, and social media marketing. The beauty of a promotional product is that it sets your company apart from traditional advertising in an impactful, original, and tangible way. It's a physical advertisement that can create an instant connection with consumers. The ASI Study shows that 85% of people remembered advertisers that gave them a branded shirt or hat. People always love getting something for free. Giving away physical promotional products is a show of good faith that resonates with consumers on a personal level.
Unlimited Creativity
The amount of customizable promotional products available for your company to choose from is huge. The most popular products in the United States are typically t-shirts, bags, drinkware, and writing instruments. Choosing a clever slogan, intelligent message, or eye-catching logo for a promotional product can immediately draw interest towards your business. A t-shirt can even become a walking advertisement. Other promotional product options include calendars, USB drives, umbrellas, and desk accessories. With a little creativity, the possibilities to create an excellent promotional product are endless.
Promotional Products are definitely an effective advertising channel that can help grow your brand and add new customers in a variety of different ways. Giving away useful products to your target customers will create instant goodwill and resonate with them on a personal level. Start treating promotional products as an investment in the future of your business and you will reap the rewards.
If you're ready to start a project or receive a free custom price quote on specific products, just "live chat" with us or call us at (888) 994-7766.