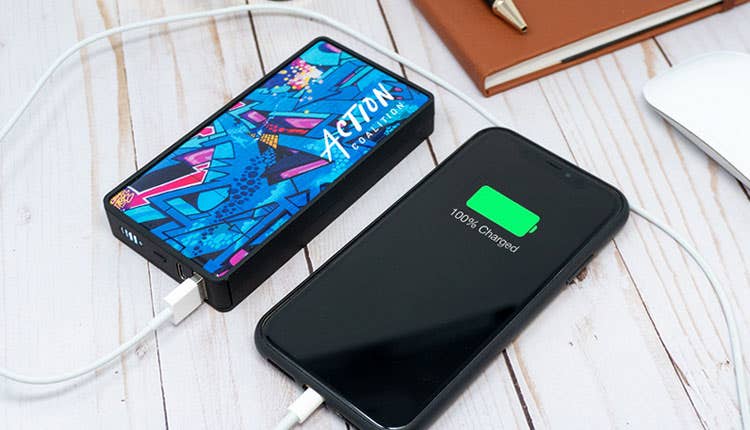 The 10 Best Branded Products for Your Business in 2020
As 2019 comes to a close, it's time to look toward the future and see what 2020 has in store in terms of the best branded products for growing businesses. The best promotional items are those that recipients will enjoy, delivering positive associations with your brand.
Branded items trends are also important to look at. 2020 is sure to bring new tastes in products for both consumers and businesses. After all, it is the start of a new decade. So, what are some of the best promotional products for 2020 that can help you get the best return on your investment? Let's dive deeper:
1. Headphones & Earbuds
Headphones and earbuds are both popular and important for many folks in this day and age. We are almost always consuming information on our phones through podcasts, videos, or other means, and it's often important to do that without disturbing the people around us. Music is also so much easier to access and everyone wants to hear their favorite albums while shutting all other noise out.
Branded headphones can also be of an extremely high-quality. Brands like Bose and Beats are ready to be branded with your logo or designs. You can even customize Apple AirPods with your logo. Attaching your name to brands like this can give you a leg up on the competition. It can also help you attract and retain customers in the long haul.
---

2. Reusable Straws
The Advertising Specialty Institute recently named custom reusable straws the Promotional Product of the Year for 2019, and it does not show any signs of slowing down. Reusable straws became popular after studies showed that single-use plastic straws were polluting the oceans at an alarming rate. Because millennials are becoming increasingly conscious of environmental concerns, reusable straws are some of the best promotional items available.
The best part about the straws is that they typically come with a ready-made kit with cleaning tools and a carrying case. There are also several different types of straws, including:
Single-use plastic straws are on the verge of being banned in some localities. So, a straw giveaway can simply help your clients adhere to the new rules. On top of that, support for reusable straws is strong and can make your company appear environmentally conscious.
---
3. Campfire Mugs
Promotional Campfire mugs have been popular for a while and it looks like they will continue that trend. They are not quite a coffee mug and not quite a standard cup, but they are undeniably cool. Whether you're drinking some orange juice in your kitchen or a cup of freshly-brewed coffee on a camping trip, these mugs are certain to get a lot of use.
Many of these mugs have a retro granite design making them look timelessly cool, and they are often made out of metal allowing them to survive camping trips much more easily than standard coffee mugs. In most cases, these cups won't make it out of the house, but they can still give the drinker a rustic, campfire-like vibe no matter where they are.
---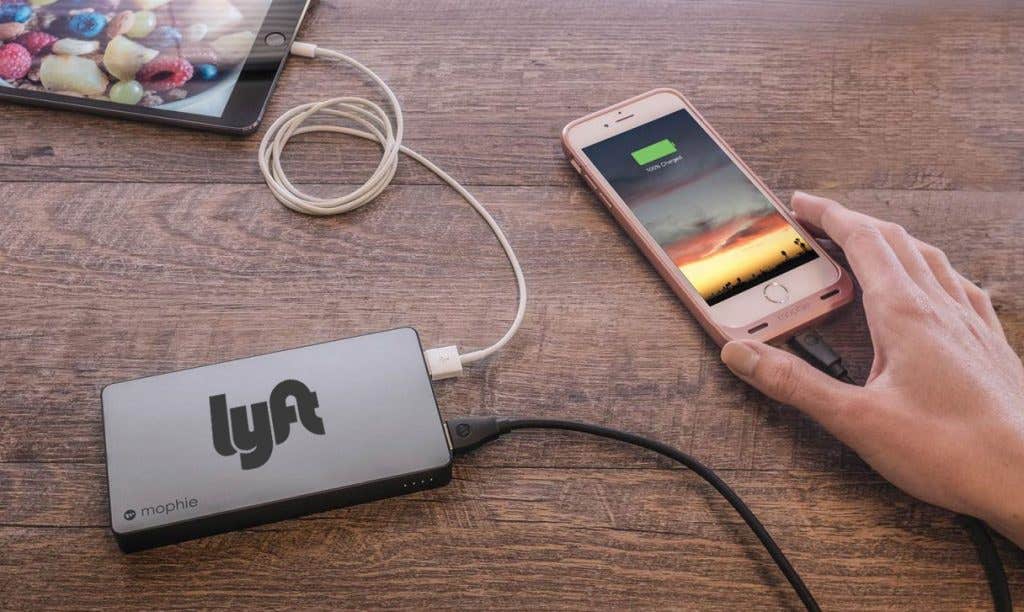 4. Power Banks
Custom power banks are another popular promotional item that will not lose its popularity any time soon. What makes it one of the best promotional items is the fact that everyone has a smartphone and everyone has experienced the feeling of their phone dying and having nowhere to plug it in. Power banks effectively eliminate the fear of running out of juice while you're out and about.
A power bank is also a great way to develop goodwill with your customers and other interested parties. No one really expects to receive one of the best promotional products like this that can be used on a daily basis. Power banks also don't have to break the proverbial bank with some options selling for under $5 apiece. Of course, you can always opt for heavy-duty name brands like Anker, RAVPower, or mophie if you really want to impress your clients.
---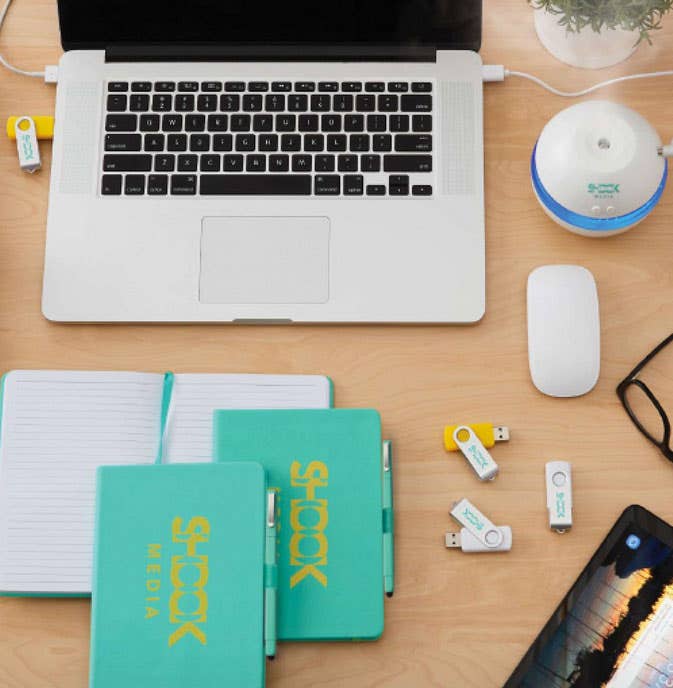 5. Office Accessories
While office accessories aren't necessarily the coolest promotional products out there, they still serve an important purpose. Part of the value of having branded office accessories is that you can deck your own workplace out in items that feature your logo. It's an easy way to build brand cohesion in your own office. But, the other great thing about office and desk accessories is that everyone needs them and few people want to buy them.
If you give away items like mouse pads or pen cups, they are likely going to get used. This will keep your company's name fresh in the minds of your recipients as well. Some common office accessories that can work as great promotional products include:
---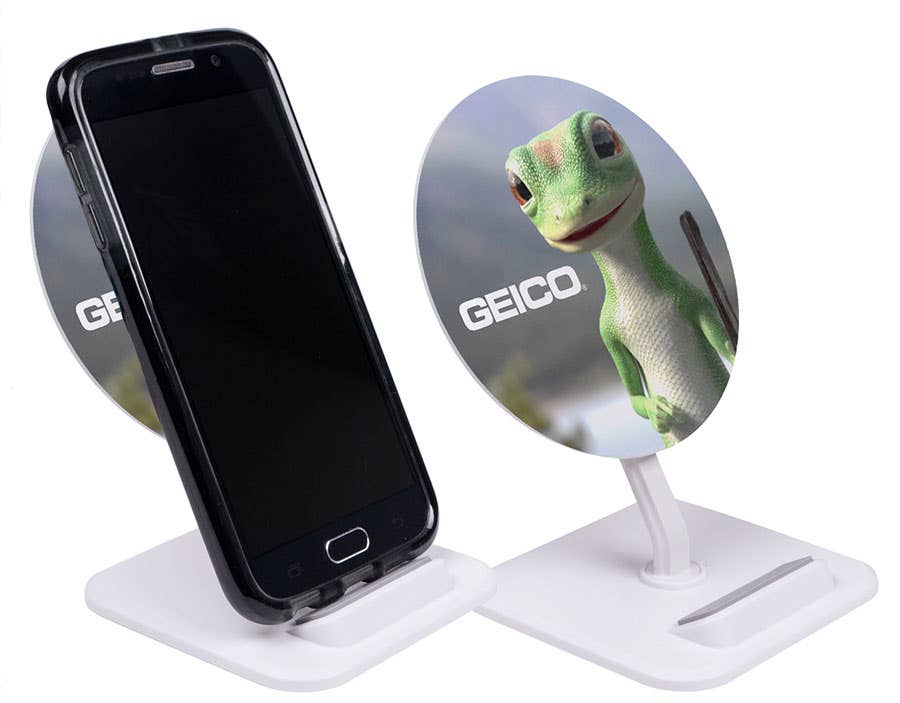 6. Qi Wireless Chargers
We've already discussed power banks, but custom Qi wireless chargers are somewhat of a different breed. These devices are compatible with various Android models and newer iPhone models, and they essentially power phones without any wires involved. You simply place your phone on the charger pad and watch your battery life go up.
Of course, it's important to note that Qi wireless chargers are not compatible with all phones. So, if your demographic isn't the most tech-savvy, then you may want to opt for a traditional power bank or charger. But, a more youthful demographic that has their finger on the pulse of the newest technology might relish an extra Qi charger.
As Qi chargers become more prevalent, you're going to start seeing them much more often. Having some wireless chargers with your name on them certainly won't hurt in the long run.
---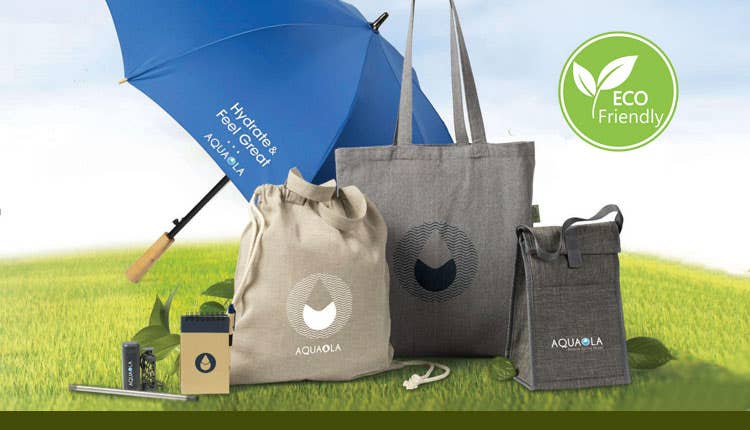 7. Eco-Friendly Products
As we mentioned above, younger generations are becoming increasingly eco-conscious. They want their items to be made sustainably, and they want to feel as if they are doing something good for the environment. A recent Nielsen study also showed that 66% of survey respondents would be willing to spend more for items that were made sustainably.
So, eco-friendly promotional products help consumers feel good while also improving your company's image. Reusable water bottles are an environmentally-friendly option while also being some of the best promotional items available. You can even go with S'well water bottles for an added eco-friendly image. S'well contributes some of their profits to organizations working toward making clean water more accessible for disadvantaged areas around the globe.
There are also plenty of other eco-friendly product options, including:
Tote bags (as a replacement for single-use paper or plastic bags)
Bamboo cookware (as a replacement for less sustainable wood cookware)
Apparel made from recycled material (hats, t-shirts, sweatshirts, etc.)
---
8. Pens
Pens are an old standby when it comes to promotional items. Year in and year out, pens continue to rank highly in promotional product trends. While many of us use a variety of digital implements now, pens still have their place in the office and out. Pens are also one of the best promotional products, producing over 3,000 impressions per unit according to the Advertising Specialty Institute.
The other benefit of pens is that you have a wide selection at your disposal. You can go with the standard ball-point or click pens, but if you really want to show your appreciation, you can offer the fancier executive pens or pen sets. Either way, your clients will be pleased.
---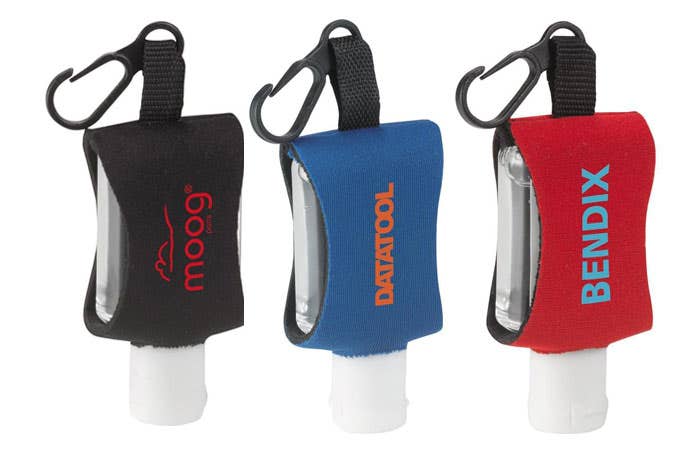 9. Hand Sanitizers
People are increasingly conscious of their health. No one wants to get sick, and a great way to keep germs away from your body is to use hand sanitizer. Custom hand sanitizers are ideal and cost-effective giveaways at conferences or trade shows where attendees congregate, routinely shake hands, and handle products.
All of those are a recipe for spreading a cold or the flu, but not if those attendees have hand sanitizer at their disposal. Hand sanitizers are used most commonly in the winter months. So, you will probably see an uptick in promotional hand sanitizers around this time. But, staying clean and germ-free is a goal for most people year-round.
---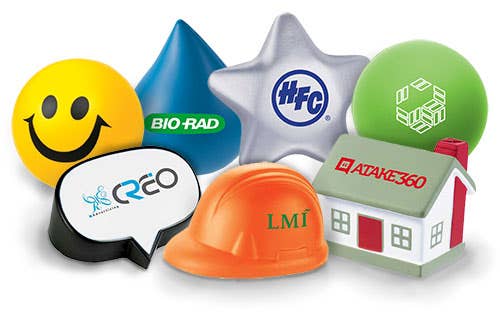 10. Stress Balls
Custom stress balls are always a fun way to show your appreciation. The tension relievers allow you to squeeze away your stress and get back to work in a more relaxed frame of mind. The science supports this, too, suggesting that squeezing a stress ball can make you more productive. So, it's no wonder that you see these squishy foam spheroids on almost everyone's desk.
There are also plenty of different types of stress balls that can put a smile on someone's face just by looking at them. For instance, who doesn't like to see a stress ball with the design and colors of a beach ball. There are even stress balls in less spherical shapes like the light bulb stress ball or the turtle-shaped stress ball.
---
In Conclusion
If you are looking to start a promotional products campaign, then you might as well choose the best promotional items at your disposal. This is just a list of a few of the best promotional products for 2020. As always, it's good to look at the promotional product trends to pick the best items to use in your marketing campaign. If you're interested in acquiring some promotional products, contact us today for more information.