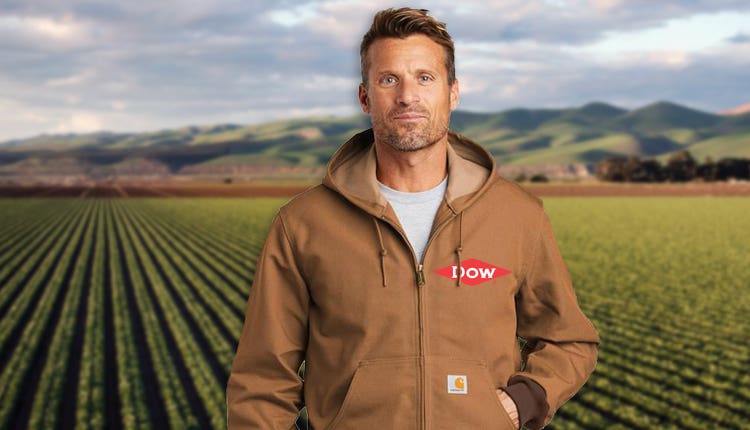 The Best Agriculture & Farm Promotional Items to Cultivate Your Brand
Your marketing strategy should include printed promotional items to help connect your farming enterprise with clients, suppliers, and partners. (and we are not just talking cow, corn, sheep, horse, etc shaped promotional products!) We created a list of fun and thoughtful agriculture and farming 'swag' that will help you increase your brand awareness, build your client base, and create a loyal following.
How to Promote Agricultural and farming Products
More than one billion people work in the agricultural industry. It generates more than $1.3 trillion dollars worth of food every year. Approximately 50% of the world's habitable land is pasture and cropland, which is providing food and other products to individuals.
It is no secret that agriculture is essential to the quality of our life. However, many individuals know very little about it. They do not recognize the agricultural companies and brands that are cultivating the soil and livestock to improve our civilization and to bring you the delicious food that you love.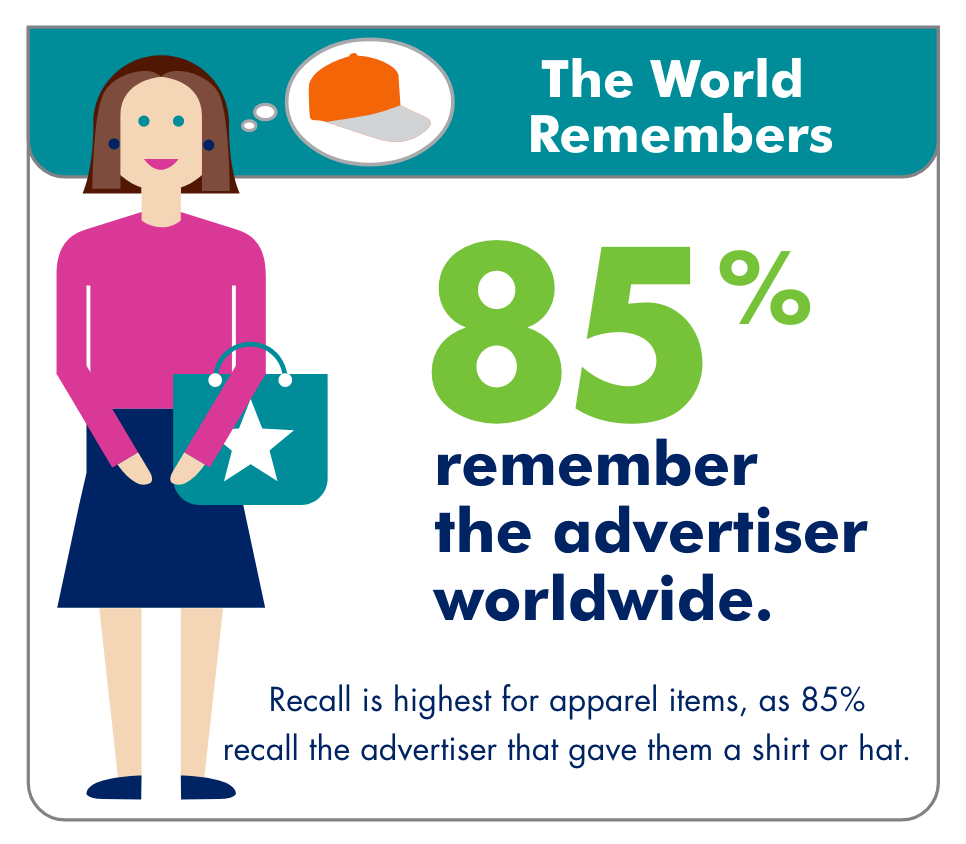 While there are major agricultural players out there, smaller agricultural companies and farms must consider a strong marketing strategy to remain competitive. As you expand your customer base, it leads to additional revenue. In this industry, your income is limited to what products you can provide. It is determined by the services and products you are interested in, you have a passion for, and you are willing to create every day.
So, how do you build and expand your customer base? How do you promote your products and services?
While there are many options available, promotional items for agriculture is one of your most effective forms of advertising. This marketing method creates a memorable brand. Approximately 85% of consumers will remember a brand that gives them promotional products. Plus, for your company, your cost per impression is low. The cost per impression of a promotional product can be as low as 1/10 of one cent.
With all that being said, what items are actually worthwhile? What agriculture promotional items do people want to receive?
The Best Promotional Items for Agriculture
What type of products will help your company stand out? What will be most effective for your consumers? Here are several winners that are sure to excite your consumers.
Custom Apparel
Custom apparel is a simple way to increase your brand awareness. Plus, many individuals get excited when they receive this type of product. No matter if it is shirts, outerwear, or even hats, there are many agricultural promotional products available.
For example, the Carhartt Workwear Pocket Long-Sleeve T-Shirt is the perfect outdoor work shirt. It's long-sleeves keep the sun off the wearer and it's extremely durable. It's a versatile shirt as you can wear it alone or as a layer on those colder days, making it even more attractive to give to your employees or to use as a giveaway item.
If you are looking for something a little more heavy-duty, the Port Authority Insulated Waterproof Tech Jacket is a must-have. This jacket will protect the wearer from rain, snow, and wind. It features a waterproof and breathable fabric, so you are never left feeling uncomfortable and wet. Plus, with products such as this jacket, there are many areas where you can add promotional details such as on the chest, sleeve, or even across the back of the jacket.
A durable, comfortable hat is another excellent option when looking for agriculture promotional products. While a traditional ball cap is always ideal, you may consider a product such as a cowboy-style ratchet suspension hat. This type of headwear provides full coverage, helping to keep the sun off of the wearer's face and neck. It also features a front, cotton-terry sweatband, which will keep the sweat out of your eyes on those hot days out in the sun.
---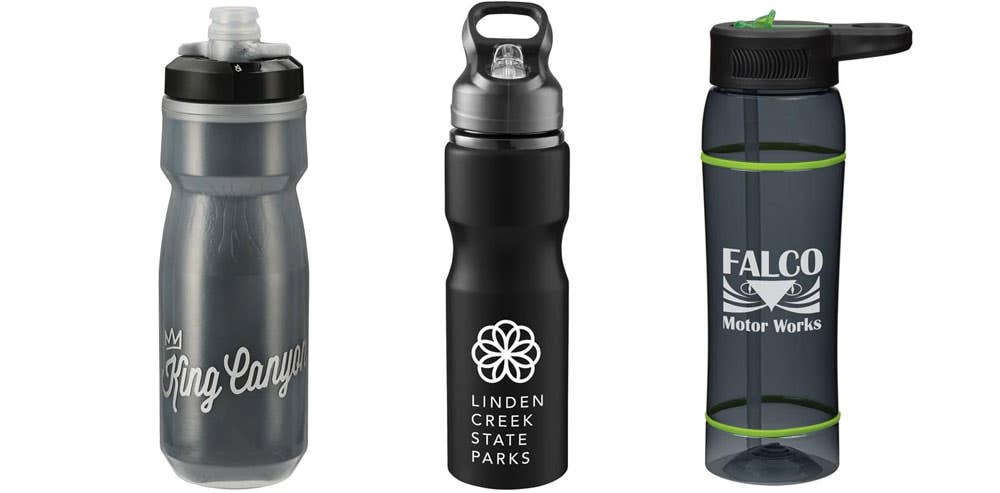 Custom Water Bottles
Consumers want something they can use in a variety of situations. Whether it is out working on the farm, hiking, or even relaxing in the comforts of their own home.
When it comes to agriculture promotional products, custom water bottles are always an excellent choice. These products provide versatility, convenience, and portability. Plus, these types of items can cater to all ages and users. Every individual drinks water, regardless of their age, personality, or job. That's why custom water bottles are practical and worthwhile.
These agricultural promotional products come in a variety of colors and styles, helping you find something that fits the specific feel and message of your company. You can even choose top brands like Camelbak and Contigo.
The TWS Portable Copper Vac Insulated Bottle, for example, is a great option to excite your consumers. Its inner wall is copper-plated, which helps to keep drinks cold for up to 48 hours and hot for 12 hours. It comes in black and silver options and your logo can be wrapped around the entire bottle.
If you are looking for something a little more simple, the Barrie Tritan Sport Bottle should be at the top of your list. A wide mouth makes it easy to drink from and the large 24 ounces, keeps you hydrated without constantly filling up your water bottle. The wide range of colors gives you plenty of options and styles to choose from during the customization process.
---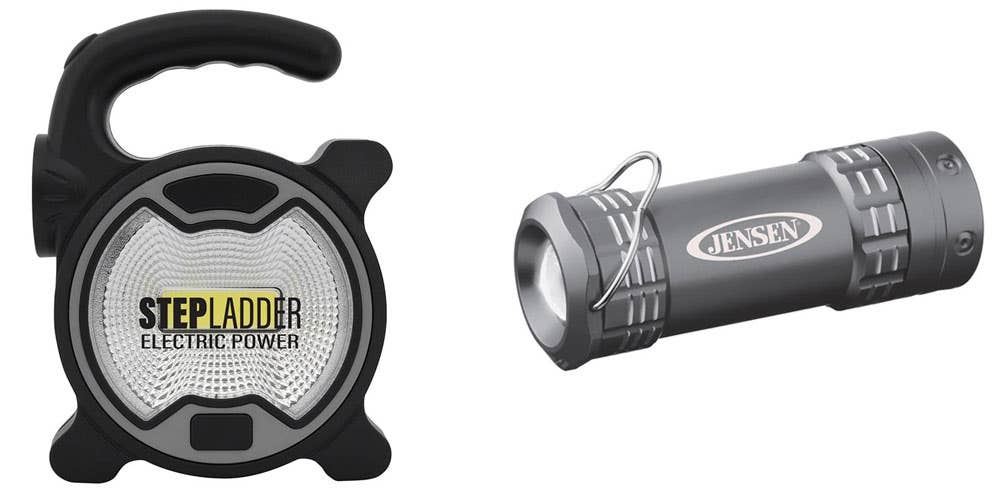 Promotional Flashlights
Everyone loves a great flashlight. It is another durable product that can be used around your home or outdoors. A small flashlight, like the Cirrus Lantern Flashlight, will excite many consumers as this product is small, durable, and easy to store and carry. This product comes in four colors: black, blue, lime, or white. It also includes batteries so it is ready to go.
If you are looking for products that are a little larger and more durable, the High Sierra Scorpion Wireless Power Bank Lantern should be at the top of your list of agriculture promotional items. This product is not only bright and will last for six hours at 100% of its brightness, but it features a wireless charging function on the top of the lantern. With this product, you will not only be able to better see in the dark, but your consumers' devices will always be fully charged as well.
---
Custom Tote Bags & Coolers
Custom tote bags are functional and popular agriculture promotional products. You can use these items to store smaller swag items or as an eco-friendly and functional promotional items. Plus, when you are looking for the best promotion of agricultural products, these items can be used over and over again, are easy to design, and come in a wide variety of colors and designs.
The Igloo Legacy Lunch Tote Cooler is one product that is sure to excite all of your consumers. It comes in two color options and you can choose to place your company logo on the front left or right of the bag. It also features a zippered opening and dual-carry handles, making it easy to carry this product on a picnic or to work.
---
Promotional Pens
When it comes to writing instruments, you can never have enough. That is why pens are effective and popular promotional items for agriculture. Simple ballpoint pens are a classic tool that is inexpensive, available in a variety of designs, and convenient.
Novelty pens, like the Bexar Carabiner Pen, is an excellent option as it features a carabiner attachment at the top of the product. This allows you to connect it to other items and reduces the chance of losing it. The Solid-colored Banner Pen is another fun option as you can add your own full-custom, two-sided design. You can have fun and unleash your creativity with this product. Plus, there are several color choices including blue, green, orange, red, and yellow to help customize it.
---
The Takeaway
You don't have to feel stressed and overwhelmed as you determine how to promote agricultural products or as you choose the best items.
Promotional product giveaways are effective and powerful. Plus, they keep on giving. Once an individual is done using the item, 55% of individuals will give that item to someone else to use. It is a continual cycle and easy advertising for your agricultural company.
However, to truly reap the benefits of these products, you must find agricultural promotional products that actually work. They need to offer some benefit to consumers and be something that is useful, exciting, and worthwhile. It should be something they can use in a variety of circumstances and for many situations.
It should also visibly display your company logo and help you increase your brand exposure. If it offers you very little, why would you use it? With the above agriculture promotional items, you can be on your way to improving your brand exposure and increasing the leads to your company. You will be able to find products that are useful, beneficial, and design-friendly. Plus, by placing a custom order, you'll be able to create something that truly matches your company's design, mission, and business goals.