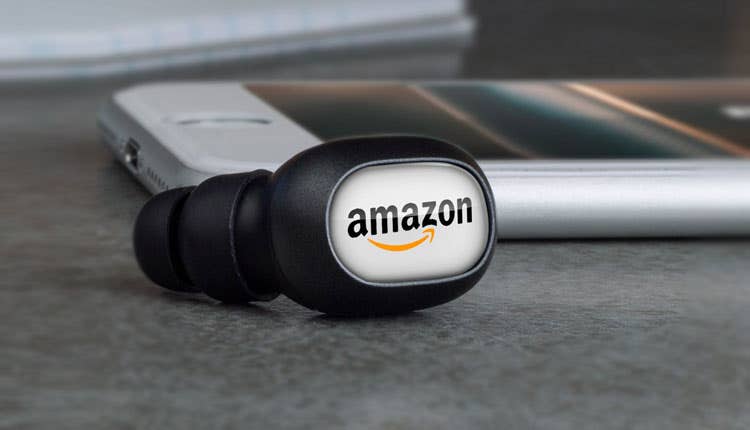 Top 10 Promotional Products with No Minimum Order Quantity
Promotional products are important for marketers to promote their brands and gain exposure with the public. These are low-cost marketing tools to get people exposed to your brand and interact with it. But the problem is that because so many providers require you order a certain minimum quantity, your marketing tools might not end up being as low cost as you initially thought.
What if you're only looking to give away items to a few consumers, with the objective of developing just a few high-quality relationships? You should look for promotional products with no minimum order quantity. Keep reading to find a few examples in our list of the top 10 promotional products with no minimum order quantity.
10 Promotional Products with No Minimal Order Quantity
Promotional products can be a highly effective way of getting consumers to interact with your brand. You get your brand name and logo out there while providing people with a product they want or need.
1. Duffel Bags
Duffel bags are lightweight, stylish accessories that make it easy to carry around many items. They're relatively spacious, yet fashion forward. Since people carry bags with them on the streets, to work, school, and everywhere they go, duffel bags make great items for exposure. According to the Advertising Speciality Institute, as many as 73% of consumers report owning promotional bags and keep them for an average of 11 months. What's even crazier is that as many as 50% of consumers are more likely to do business with a company that gave them a promo bag!
What's great about the Danville Duffel Bag is that you don't need to order 100 copies in order to get them as promotional items – you can order 25, 10, or even one. Although you will save money and land some great savings by ordering a higher quantity, it's definitely not necessary if that's not what you're looking for. You can buy one for under $87 or as many as 100 for $80 each. The embroidery is laser engraved on the front plate and the bag comes in one color. Production time takes approximately five working days.
2. Mesh Polos
Polo shirts are effective promotional items that can be handed out wherever you go. According to the ASI, promotional shirts are the third most popular promotional item kept by consumers in the United States as 80% of consumers report owning at least one promotional shirt. And what makes polo shirts even better is you don't need to order a high quantity to get them. It's one of those promotional products with no minimum and no setup required.
The VANSPORT Micro-Waffle Mesh Polo comes in six colors, so you can pick between black, gray, or colors like green moss or royal blue. For just under $37 you can buy a single shirt and give it away to develop strong relationships with certain consumers. Alternatively, buy 96 or more and you'll only have to pay slightly over $30. Get your brand name and logo embroidered on the chest, sleeve, or back, and gain the maximum exposure for your brand.
3. Wireless Earbuds
One of the trendier promotional items you can give out, wireless earbuds are definitely on the rise. The ability to listen to music without the mess of cords has made the experience more convenient than ever. Consumers will definitely love the item and want to keep it for a long time, which will make them more interested in your brand than ever.
However, the problem with small promotional items is that you usually need to buy a high quantity at one time. Well, that's not the case with the PROTON Wireless Earbud. You can buy a single earbud embroidered with your brand's name and logo at the top for under $33, or as many as 100 for under $25. It's a promotional product with no minimum order quantity. When you give out a trendy item like this, there's no way consumers won't be interested in your brand. Production time takes five business days.
4. Wireless Headphones
Speaking of wireless listening devices, another promotional item that consumers would love are wireless headphones. Because they're place over the head, this type of promotional product will gain a high level of exposure for your brand name and logo when your consumers are walking to work or heading outside.
These BluTunes Wireless Headphones come in black and white, so you can pick which color suits your style and preferences better. While they're only less than $19 when you order 100, you can buy a single pair for under $34. These headphones have built-in Bluetooth which makes listening to music easy and comfortable for your consumers. They even have buttons for power/play/pause and volume optimization built in, which makes them extremely easy to use and wear.
5. PowerUp Kit
Another cool tech item that consumers would love is this PowerUp Kit. It has a range of cool tech features as it works as a power bank, a dual USB car charger, and an Argonot Apple MFi certified cord with a USB tip. The item is small, compact, and highly valuable. If you're looking to seriously impress, you should consider getting this PowerUp Kit.
What you might like about this promotional item is that whether you order 1 or 100, the price remains the same. You can get a PowerUp Kit for $46.67, where you're essentially paying for multiple devices in one. It's small, convenient, and one of the most valuable and convenient tech items consumers might be lucky enough to find. Production time is typically 5-7 working days, the product comes in black, and the imprint method is full color.
6. Mouse Pads
Considering how much time the majority of Americans spend on their computers, giving out a mousepad as a promotional item will generate a lot of impressions on consumers. When your brand name and logo are imprinted on it, consumers will be exposed to your brand for many hours throughout the day while they're at work or browsing through the internet at home.
This Qi Vegan Leather Mouse Pad is a high-quality mouse pad with a smooth surface that makes it easier than ever for consumers to use their mouse and navigate through their computers. It's also made of vegan leather, which a lot of consumers will highly appreciate. You can buy one for under $42 or as many as 1,000 for slightly over $18. While it's a promotional product with no minimum order quantity, if you do choose to buy in bulk you'll get savings of nearly 56%. You can buy this product in black or gray and have your logo imprinted at the top for maximum exposure. Standard production time takes approximately 5 days.
7. Day Cooler
A cooler is a good promotional item that a lot of consumers might not think about buying, but when they receive one, they find it comes in handy. When you're heading for a picnic or summer road trip, and want to keep your drinks nice and cool, a cooler will help you do that. And when your targeted consumers carry them around, they're likely to generate a high level of exposure amongst friends, family, and others.
This RTIC Day Cooler 6 is very spacious and has multiple components to it. With zippers on the front and at the top, you have room to store your drinks, snacks, and napkins and utensils in different sections. The cooler comes in as many as 11 different beautiful colors that you can choose from. While the cooler does have a minimum order quantity, you only need to buy 3 to get them for your business making this a low minimum promotional product. When you buy three the price is just under $41, and changes to $38 when you buy 25 or more. The imprint area is at the top of the bag where everyone will see, and standard production time takes seven business days.
8. Stationary Kit
A stationary kit where you can pack all your essentials is the perfect promotional gift for those who want a place to store their pens, notes, and writing utensils all in one place. The SOMERSET Stationary Kit is a compact item that makes it easy for consumers to carry around their favorite items.
Your brand name and logo will be laser engraved onto the front plate, which will make your brand look classy and elegant. You can buy one kit for $37.50 or as many as 100 for slightly over $33. The kit comes in one color and production time is approximately five business days.
9. Bamboo Speakers
Speakers are one of the most useful promotional items that consumers will love. They're great for long drives and cottage trips, corporate events, conferences, parties, and even for just jamming out at home. When you give out small promotional speakers, there's no way your targeted consumers will turn your item down.
There's currently a major trend in the marketplace for items made out of natural materials, which means that consumers are loving bamboo. This Skinny Dip Wireless Speaker is the perfect gift in terms of quality, style, utility, and trendiness. It has high-quality sound and is lightweight and compact, which makes it easy to carry around. You can buy one for under $29 or as many as 100 for just under $18, giving you savings of nearly 38%. Your logo will be imprinted at the top of the speaker for maximum visibility. The speaker comes in one color and production time takes five business days.
10. Hard Coolers
With a high-quality design to keep food and drinks for long periods of time, consumers will love the YETI Roadie 20 Cooler. You can choose from three beautiful light colors, including desert tan, white, and ice blue. For imprints, your brand name and logo will be centered on the side in between the handles, where it's highly visible. This is one of those low minimum promotional products, which means that you will need to order a minimum of three. When ordering three, the unit cost is $295, which goes down to slightly over $272 when you order 25 or more. The standard production time is anywhere between 8-12 business days.
To get a better sense of the promotional products with no minimums or low minimum order quantities that we offer, check out our website!