Why Silicon Valley Startups Invest In Swag
HBO got many things right with its hit San Francisco based TV show, and branded merchandise was definitely one of them.
A Match Made in Heaven
A majority of Americans already own a lot of branded swag products. In fact, according to the most recent Global Ad Impressions Study conducted by the Advertising Speciality Institute, the average US household already owns more than 30 promotional items. If there is one big takeaway here, the message is clear. People love custom swag!
Branded merchandise is a great choice for advertisers across the board. This is not surprising given that research has found promotional products to be the most highly regarded form of advertising available. In fact, branded merchandise is 2.5x more likely to generate a positive impression that standard internet advertising. The fact that it is so highly regarded also means that in 2019, promotional merchandise is not going anywhere any time soon.
On the contrary, there is one particular future-forward industry that can't seem to get enough of cool branded swag, and that is none other than Silicon Valley itself. In fact, the technology sector shelled out an impressive 1.43 billion dollars for Silicon Valley swag in 2018, which is even more than the already impressive 1.08 billion invested the year previous in 2017.
So why exactly can't tech companies get enough of all that sweet promotional swag? Read on to find out!
Channeling the Line Between Form and Function
So the thing with technology is that the products that this kind of industry produces are by nature a little hard to make feel tangible. After all, tech is by nature an abstract concept, and the fruits of this innovative industry's labors are usually no less complex. This means that is can be hard to find a cool way to actually represent the cutting-edge sort of products that these companies represent.
Now, enter promotional branded merchandise. Branded swag is the perfect way for Silicon Valley companies to leverage their brand with cool cutting-edge products and brands that people already know and love.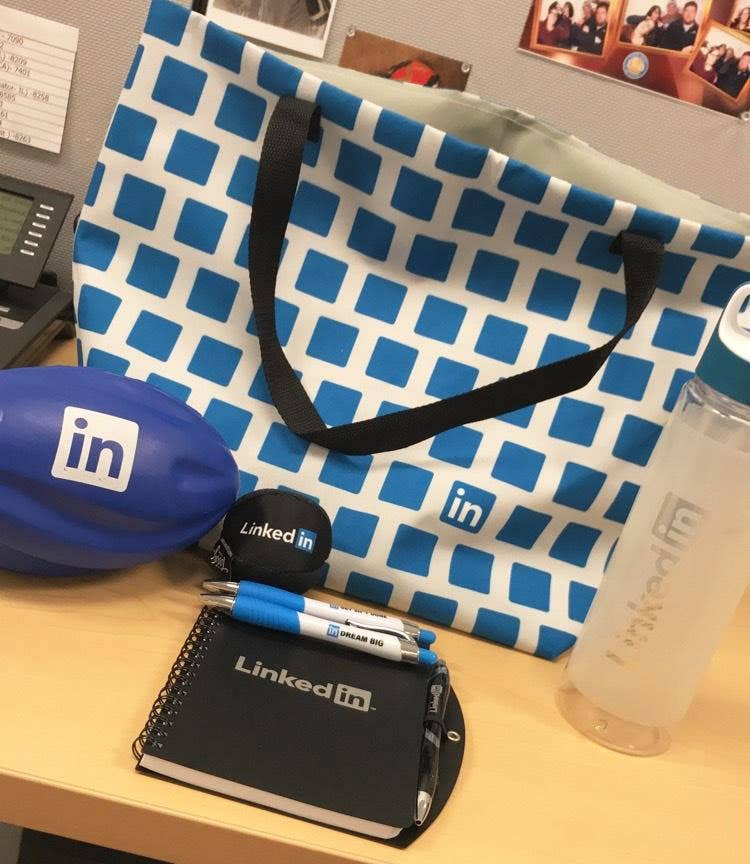 Custom promotional products provide the perfect interface to introduce a tech company brand to the general public in a way that they will get tangible value out of. This helps makes the complex abstractions into something physical, allowing these companies to reach out to and appeal to a wider customer base through practical everyday items that they can actually use on a daily basis.
The Fuel That Startups Need to Succeed
The fact that branded products can help make those complex abstract concepts concrete for the everyday consumer is one of the reasons that Silicon Valley can't get enough of branded promotional merchandise, but it is not the only reason.
Indeed, another reason that the tech industry loves promotional swag is that the field is ripe with tons of startups who are trying to get a heads up over the competition. Naturally, one of the best ways for fledgling companies to get their name out there and leave a lasting impression is through all those cool branded promotional products that people just can't get enough of.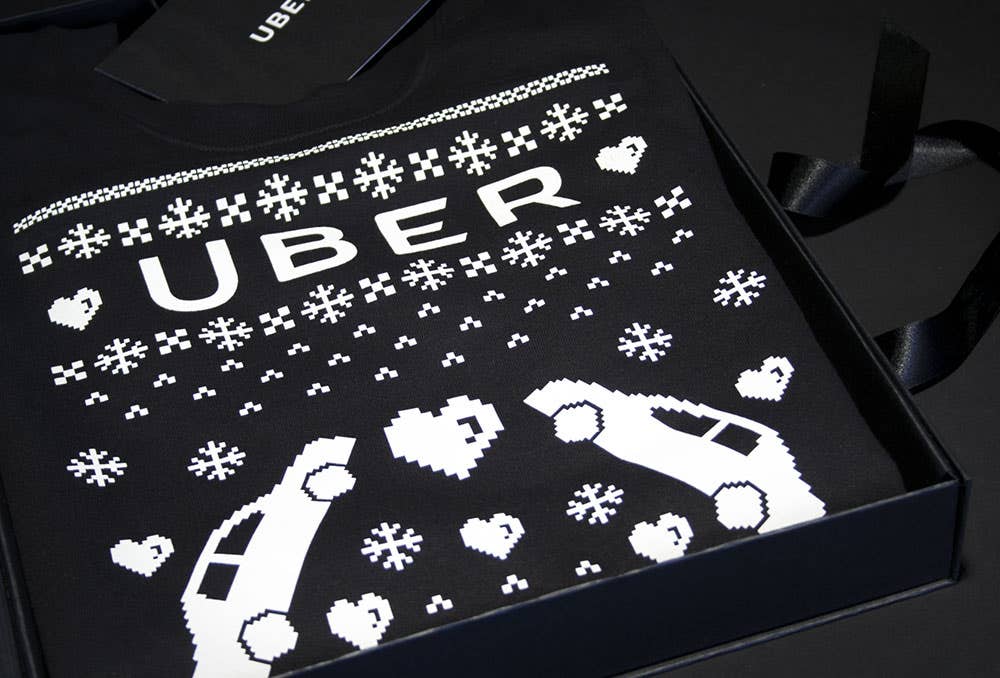 By liberally distributing branded products like T-shirts and apparel to clients, employees and passersby alike, new startups can make the positive impression they need to succeed.
After all, sleek Silicon Valley promotional items work like a walking billboard for anybody who may come into contact with a person wearing them. This is why it should come as no surprise that modern-day giants like Apple have always relied heavily on branded apparel to make their mark in terms of the everyday public. Needless to say, the worldwide reputation as industry giants that they hold today speaks in itself to the effectiveness of this type of marketing tactic.
In fact, the history of the growth of Silicon Valley itself is very much intertwined with promotional branded swag. These types of products often prove to be memorable keepsakes in the years to come. As the young companies these branded artifacts were originally associated continue to grow and metamorphosize at alarming rates, promotional branded swag can often outlast their predecessors, serving as a time-honored keepsake of an industry that is bound to constantly outgrow itself and evolve.
A Creative Outlet for a Creative Industry
Yet another one of the many reasons that branded promotional merchandise is so ubiquitous in the world of tech is that custom branded products allow companies a great tangible interface to let their creativity run wild. Technology, by nature, is already an inherently abstract and creative industry.
This means that when it comes to creating the most unique branded merchandise, tech companies love to use this as an opportunity to really show off those creative chops in a way that is actually tangible and practical. When it comes to creating the coolest branded promotional products, the sky is really the limit, especially with highly customizable templates like custom USB flash drives, personalized promotional pillows, and so many other great highly personalized products available to be dreamed up and brought to life.
Some Top Picks
Looking for some great ideas to market your tech brand in a way that people won't forget? From classic to cutting edge, here are some fun swag items to get you started.
Promotional Branded Apparel
Promotional branded apparel is a classic when it comes to tech swag. That said, there is no better way to take the standard t-shirt to the next level than with custom branded Nike apparel. By leveraging your brand with a company that has a worldwide reputation for cutting-edge quality, you will already be putting yourself a cut above.
Pied Piper swag is another go-to for Silicon Valley companies who want to stay on the cutting-edge. Or maybe you are looking for something a bit more out of the box? Why create a cool pair of custom branded socks instead?
Branded Power Banks and Portable Chargers
If there is any kind of employee that always has a lot of tech on hand, it is a tech company employee. This is why custom branded power banks and portable chargers make for such a perfect choice when it comes to the hottest Silicon Valley promotional items.
Big names like Anker, Qi and Morphie are the industry leaders that everybody wants to get their hands on right now, and these convenient made-to-travel products mean that your branded logo will go wherever your employees and clients do, which translates to tons of free exposure. Talk about a win-win situation.
Promotional Pillows
Whether you are looking for a good chuckle or to immortalize a memorable workplace moment, a fully customizable promotional branded pillow is the way to go.
These pillows can be made into almost any shape that you can think of, which makes these pillows the perfect lighthearted way to bring to life a logo or immortalize a company mascot. Even better, photo printing options mean that those milestone memories can always be kept close.
Custom Apple Products
What better way to get your name out there than to leverage it with an already established industry leader? If there is one name out there that is synonymous with the rise of Silicon Valley, it is Apple.
Investing in tasteful promotional branded Apple products, from AirPods, to iPhone accessories to branded iPads, is one of the easiest ways to prove to people that your brand is the real deal.
Promotional USB Drives
If there is one place where tech swag is going to be put to good use, it is Silicon Valley. Custom USB drives can be designed in almost any type of branded image that your company can dream up, and are the perfect must-have accessory that will go wherever your employees and clients do.
Branded Bluetooth Speakers
Can you say a portable convenience? There are few techies out there who wouldn't want to own at least a couple of cool branded Bluetooth speakers.
After all, these really are the type of cool branded products that it is hard to get enough of since they can go in almost any room of the house, to the park, to the beach, to the office, you get the idea…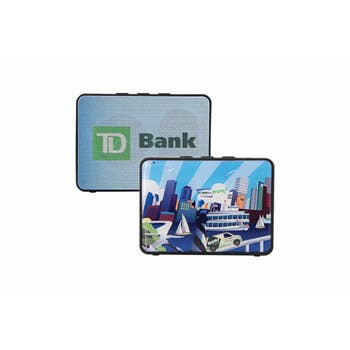 The Takeaway
If you are looking to pair with the ultimate industry leader who has the knowledge, resources and all the high-quality branded swag you need to take your tech company to the top, look no further than the friendly team here at iPromo.
We love helping our clients get their ideas off the ground, and are willing to work with you every step of the way to help you get your hands on the coolest promotional merchandise that will really leave a mark. In fact, we are willing to work with you to bring to life almost any type of idea you can dream up. Even better, we offer convenient options like 24-hour rush delivery on many of our most popular products.
So are you ready to get started? Come check us out today and let's get you hooked up with all that hip tech Silicon Valley swag that your tech company needs to succeed.