10 Of The Best Legal Promotional Items for Attorneys and Law Firms
Curated business development ideas and promotions with branded merchandise for law firms. We'll help you take the mystery out the smart giveaways and promotional products for both lawyers and potential clients.
Law firm marketing can be difficult. You are already consumed with consultations, writing briefs, and spending your days in the courtroom. If you could have a quick and easy way to promote your law firm, would you take it? Well, that's exactly what you can do with legal industry promotional products.
Truth is, you don't really have the time to handle your own marketing campaigns. It would be nice to have something handy, other than a business card, to give away to people so they remember you. That's why all law firm promotions need to incorporate promotional products.
Not only are they the most effective form of advertising, people find them useful and will appreciate the gesture. Not convinced? Let's first take a look at why you need to market your law firm.
Why Law Firms Must Market
"Many lawyers don't get new clients and files because they don't do enough development activities," writes Larry Bodine, "or they ways time on the wrong activities or services, or they don't authentically connect with potential clients."
This is so true when it comes to attorneys and law firms. They simply don't have the time to connect authentically with people. So, failure to market means failure to get new clients.
Let's face it, you also want meaningful clients. You probably spend part of your day answering tons of emails from clients you cannot help. Do away with this tedious work and start branding yourself with people you can help. By branding yourself with thousands of people, which can be done with law firm branded merchandise, you can market to the people who may eventually need an attorney.
"More often than not, [the difference between successful lawyers and those that aren't] comes down to the fact that successful lawyers have mastered the art of rainmaking, marketing and client development skills, while those who are unsuccessful have not." – Coaching For Lawyers
There are many business development ideas for law firms when it comes to marketing, but our expertise is in promotional products. As such, let's discuss why legal promotional products work.
Why Legal Industry Promotional Products Work
As stated previously, promotional products are the most effective form of advertising. This is due to their inexpensiveness and number of brand impressions they generate for your law firm. Comparing the cost to online advertising, magazines, radio and television, you cannot beat the amount of marketing power you receive from legal industry promotional products.
According to ASI, an agency that tracks the promotional products industry, "promotional products are the most high-impact, cost-effective advertising medium around for clients." A 2019 impression study completed by the agency supports their statement.
The study found that approximately 90 percent of consumers in the United States own multiple promotional items. It also revealed that more than 50 percent of consumers have a more favorable opinion and are more likely to do business with an advertiser who gave them a promotional product. Finally, it showed that promotional products having staying power, with some items being retained up to 14-16 months.
When looking at effectiveness, promotional products ranked 1st, followed by newspapers, radio, and magazine advertising. Surprising, internet and mobile advertising were last. Consumers in the study also had a more favorable opinion of an advertiser marketing through promotional products than through internet advertising.
So, now that you know that legal promotional products work, let's take a look at 10 of the best promotional items you can use for attorney and law firm marketing.
---
1. Custom Ink Pen
One of the most popular promotional products is custom ink pens. In fact, 89 percent of consumers own a promotional pen. That shows that they are kept by people because they are useful. They receive approximately 3,000 brand impressions through their lifetime and kept an average of nine months by their recipient.
Ink pens are very inexpensive when you are considering legal industry promotional products. Based on the impressions they receive, you will pay approximately 1/10th of a penny per impression you receive. There is no other advertising medium that matches them.
When using them for law firm giveaways, consider a less expensive pen like a classic ballpoint. Your cost is way less than a dollar per pen and each can be customized with your law firm name, logo, and/or phone number. Also consider an executive pen which costs a little more but they make great law firm gifts for clients.
---
2. USB Flash Drives
Great promotional items for the legal industry include custom USB flash drives. They are compact and affordable and widely used by consumers. You would think that with so many cloud options, people would have abandoned them by now. But that simply isn't the case.
People still use flash drives because they are affordable (many people don't want to pay the $20 per month). They also use them as they don't trust the cloud. Regardless of the reasons, consumers are still using flash drives as much as always.
Flash drives are also customizable. Instead of a regular memory stick, you can choose from various shapes including business cards and even wristband flash drives. If you want more information about choosing the best available USB flash drive, check out our 2019 Guide to Custom USB Flash Drives.
---
3. Logo Journals
A perfect compliment to a custom ink pen is a journal with your logo on the front. You can choose from different colors, different binding, and even different cover materials (including leather bound). There is a wide range of choices to fit your budget no matter if you are a large law firm or solo attorney just starting out in your field.
These are recommended for consultations with current and potential clients. They can take notes about what is discussed during the consult and will note forget you as your logo will be in front of them every time they check their notes.
---
4. Wall Calendar
We have many styles of promotional calendars to choose from; however, we recommend going with a custom wall calendar for law firms. Wall calendars are prominently displayed in people's houses for everyone to see. They can put important dates on it such as birthday and even potential court hearings with your firm.
You can customize calendars with your firm's name, number, and logo. People will have easy access to contact you as they don't need to look for the information when they need an attorney (or when they are referring a friend to you).
There are hundreds of designs to choose from. Here is a select few:
On a final note, calendars average 850 impressions throughout their lifetime. This makes your cost approximately 3/10th of a penny per brand impression. Also, don't think calendars are a thing of the past and only used by the older generations. 31 percent of Millennials and Generation Xers report they use a promotional calendar on a daily basis.
---
5. Custom Yeti Tumbler

That's right. We offer products from Yeti, the number one cooler manufacturer in the United States. A very popular brand, Yeti has become a must have for everyone from celebrities to outdoorsmen. A great law firm promotional product would be the Yeti Rambler Tumbler.
Drinkware makes a great legal promotional item. It you roughly 1,400 impressions in the 12 months that people keep it. The cost is approximately ½ penny per impression. With 78 percent of consumers already owning promotional drinkware, why not add your logo to the mix?
If you want to go all-out, we also offer other custom Yeti products include a full line of coolers and other drinkware.
---
6. Wireless Charger
One of the newest raves in technology is wireless charging. Give people a wireless charging system like the Annular Wireless Charging Pad with Lighting. Qi technology allows phones to be charged by simply placing them on a pad. This makes the perfect gift for any current or potential client.
Charging pads can be customized with your logo. They also have either clear or colored backgrounds to allow your brand to shine through. We have a full line of Qi wireless chargers, including pads and stands. Regardless of your budget, there is a wireless charger for you.
If you are unsure about using wireless technology, we also have standard car and wall chargers that would be perfect for law firms.
---
7. Custom Power Bank
Staying in line with technology, you can go with a custom power bank or portable cell phone charger. These chargers work by first charging like a regular phone. You can then take them with you and plug them into your portable device whenever you need a charge. It's a little extra juice to get you through until you get back to the office or home charging station.
We even offer custom shaped power banks which can be designed to your specifications. Power banks are also not as expensive as they seem. Your cost is roughly one cent per impression based on receiving an average of 900 impressions throughout their lifetime.
---
8. Titleist Golf Balls
A lot of deals are made on the golf course. You also find a lot of clients there as well. Give out custom Titleist ProV1s to use on the course. Titleist is one of the most durable balls in golf and will be used many times, giving you lots of impressions. Even if lost, someone else on the course is bound to find it and look up who you are when they see the logo.
If Titleist is not your style, we also offer custom golf balls from the following manufacturers:
Bridgestone
Callaway
Pinnacle
TaylorMade
Wilson
We also offer golf accessories such as tees, divot tools, and ball markers. Give us a call and we can provide you with the full list of golf items to match your budget.
---
9. Custom Webcam Covers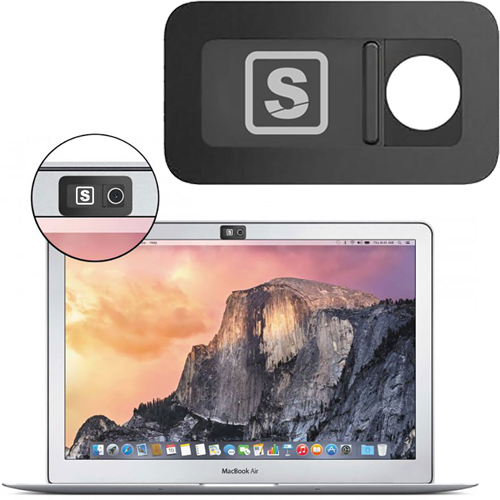 Yes, people can easily hack into your webcam. No matter if you have a desktop or laptop, you can be vulnerable to hackers watching everything you do. Not only is this an invasion of privacy, it could expose your personal information such as bank accounts and other financial information.
The solution to this issue is a custom webcam cover. These covers are easy to use as they go right over your existing camera. They slide back and forth for when you want to use the camera, or for when you want privacy.
These make perfect law firm gifts for clients as it shows that you care about them protecting themselves. What better way to show you care?
---
10. Eco-Friendly Products
Last but not least, you can also choose many of the above listed items in an eco-friendly version. These include:
On a final note, studies have shown that people will have a more favorable impression of you if the promotional product they receive is environmentally friendly. Just something to keep in mind when looking at legal promotional products.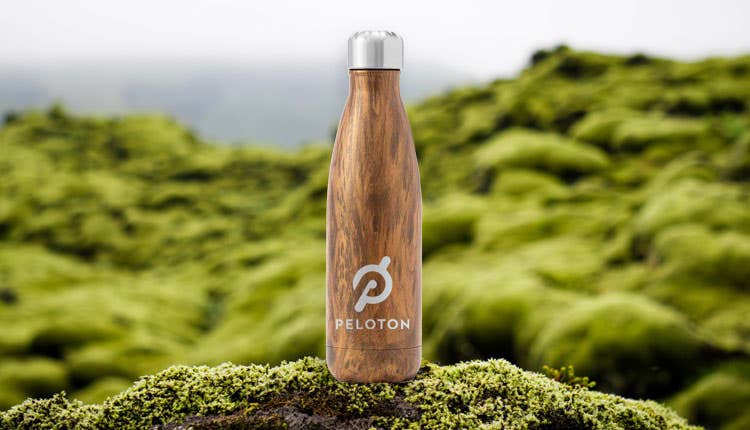 Legal Industry Promotional Products Attract and Retain Clients
There is no better form of advertising than using promotional products. If you are just starting off or an experienced law firm, law firm branded merchandise is the best way to get your name in front of people. The more people that see you, the more people will remember you when it comes time to consult an attorney.
If you are still unsure of a product you want to use for giveaways to clients, give us a call and we can give you more choices for your industry. We also have 24-hour rush items if you are in a hurry, plus plenty of swag for under $1. No matter your budget or target audience, we have the right promotional item for you.