Best Swag for Your 2020 Conferences & Company Giveaways
Up your swag game in 2020 with creative promotional products that will impress everyone from hip millennials to business owners. Trade show swag remains as hot as ever and we'll help you stay out of the "junk drawer."
When you engage in promotional product marketing campaigns, you want to ensure that the items you provide will actually be used. After all, a promotional gift that ends up in the back of a closet doesn't do anyone any good.
Trends in the promotional products industry are constantly changing, just as trends in any industry change. If you want to ensure that you are using the most effective promotional items, it is important to pay attention to the latest trends in 2020. These trends can help guide your decisions when you are choosing what products to purchase.
You may be asking yourself, "are promotional products worth it?" It's an appropriate question to ask, but it really depends on whether you play to your target audience. For instance, stress balls are fun and useful. However, if your target audience is mostly construction workers, they probably won't get much use out of those items.
"It seems that promotional merchandise is as relevant to the success of your marketing campaigns as it has always been." – YFS Magazine
It's important to choose products that will be useful to your target audience and will, thus, be seen by as many people as possible. We know that when promotional products fulfill their intended purpose, they are the most effective form of marketing.
In fact, a 2019 Advertising Specialty Institute study essentially confirmed that broadcast, print, web, and mobile advertising were all inferior to promotional products. Promotional items are better at garnering impressions, improving favorability, and making your brand more recognizable. You can't simply skip a t-shirt in the same way you can a mobile ad before a video. A standard advertisement provides no real value to the consumer.
So, how do you make the most of your promotional product market campaign? Again, just follow the trends. Read on to find out what trends are heating up in the promotional products industry.
Demographics and Tastes are Changing
Estimates suggest that this year, millennials (the generation of individuals born from the late 1980s to the early 2000s) will make up nearly 50% of the labor force. Accordingly, marketing strategies naturally must shift to make way for this new generation with new tastes.
Of course, it's not just new tastes that differentiate millennials from their generational forebears. Millennials are often more interested in the purpose of their work and other activities, meaning that they are less concerned with accruing wealth than previous generations. It's also generally harder for younger folks to develop strong brand loyalties, instead opting to go with whichever experience engages them the most.
"Millennials have often led older Americans in their adoption and use of technology, and this largely holds true today." – PEW Research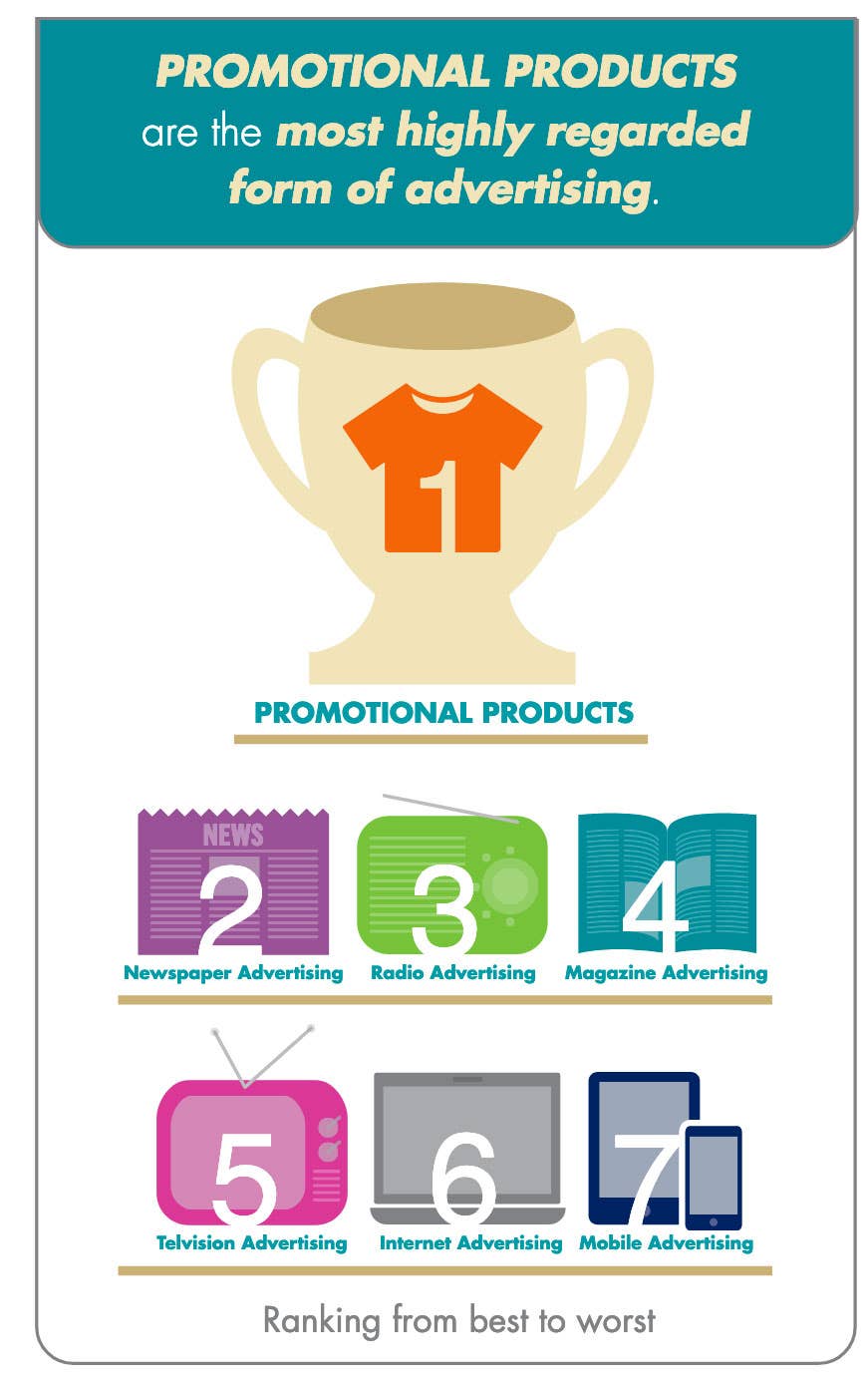 Millennials are also the most technologically savvy and connected generation. Many of them came of age at the time of the smartphone's advent and proliferation and have lived their entire adult lives with access to a wealth of information at their fingertips. In fact, according to the Promotional Products Association International (PPAI), 97% of millennials own a smartphone.
The PPAI has also noted that millennials are the generation most immune to traditional forms of advertising. Again, they want an experience, which promotional products can provide. Some statistics on how this younger demographic relates to promotional items include:
Around 80% will keep a promotional item for over a year
88% will hold a higher opinion of the brand after receiving a promotional product
87% will look into the brand further
Around 90% remember the name of the brand
Around 80% will re-gift a product if they do not need or want it, increasing its reach
It's important to choose products that millennials will actually use. We know that smartphones are a big part of their everyday lives, making items like mobile power banks or PopSockets indispensable.
But, millennials are increasingly concerned with the visual aesthetics of items in addition to their utility. Appealing designs are, thus, becoming more vital to the success of a promotional product campaign now more than ever. So, again, the answer to the question, "are promotional products worth it?" is going to be a resounding yes, as long as you do it right.
With all this in mind, let's take a look at some of the promotional product trends that will appeal to this demographic and others.
Going Two-For-One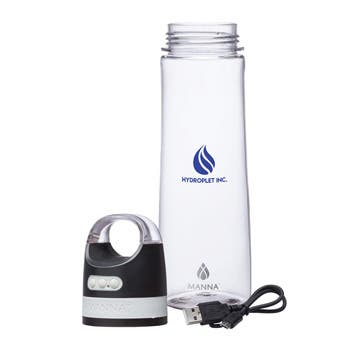 Combining products might seem like a gimmicky marketing strategy, but it has shown to be quite effective when reaching prospective customers. Many everyday items are being enhanced with tech products to increase their value, novelty, and utility. Some of the most common examples include:
The reason why these items work so well is that they provide two unrelated but extremely useful (or enjoyable) functions. Who doesn't want the ability to play music out of their water bottle or backpack? These are items they were going to be hauling around anyway.
In addition to combining unrelated products, items that provide multiple similar functions are also on the rise in the promotional product industry. For instance, charging devices that serve as both a wall charger and a power bank are useful, dual-function tools that will undoubtedly get a lot of use.
Get Rid of the Wires
In this day and age, wires are becoming increasingly less necessary and more of a general nuisance for people to deal with. Apple's new iPhones got rid audio ports altogether, making wireless options all the more important.
There are several different ways you can go wireless. For instance, headphone and earbud manufacturers are ditching their audio cables for strictly Bluetooth connectivity. Indeed, it is rare to even see headphones that are bogged down with wires at this point.
Custom Bluetooth speakers are also increasing in popularity. There are natural limitations to the sonic abilities of smartphones. And, while they are getting better, there is nothing quite like wirelessly attaching a more powerful Bluetooth speaker to get a much broader sound experience. Speakers, headphones, and earbuds are also all used in social settings. This ensures that your logo will be visible to more people beyond the original recipient.
You can also go wireless when it comes to charging. Custom Qi wireless chargers are gaining momentum, especially considering that Apple's new iPhones are Qi-enabled. These are the chargers that allow you to simply place a phone on a charging "pad," dispensing with pesky wires and charging ports.
Whichever way you go, it's clear that wireless products are super trendy promotional items that also provide a lot of utility.
Going Green
Preserving the environment is a major concern for many people throughout the world. This has led to a rash of environmentally-friendly products that help individuals feel as if they're putting a dent in the larger global problem. People who receive eco-friendly promotional products are also more likely to have a positive opinion of the brand.
There are many items that can be marketed as "green," including:
Water bottles – The obvious advantage of a reusable metal or plastic water bottle is that it eliminates the need for disposable plastic water bottles. While disposable bottles can be recycled, they often end up in the trash where they can take years to degrade. Some state parks in the United States have even banned single-use water bottles to cut down on the lethal litter.
Tote bags – These bags also offer consumers the option of replacing single-use plastic or paper bags with reusable cloth ones. Tote bags come in a lot of different varieties, including those that are designed for groceries. Since many counties and municipalities are banning plastic bags, totes are becoming all the more useful.
Reusable straws – The internet was set ablaze with the news of just how many plastic straws could make their way to the ocean. This started a trend of companies nixing their plastic straws in favor of biodegradable options. It also allowed consumers to opt for collapsible, reusable straws that allow them to avoid environmental culpability.
There are quite a few other options out there, even including an eco-friendly USB flash drive. In any event, people care about the environment, and they love to receive products that illustrate a company's concern, as well.
Emphasis on Cannabis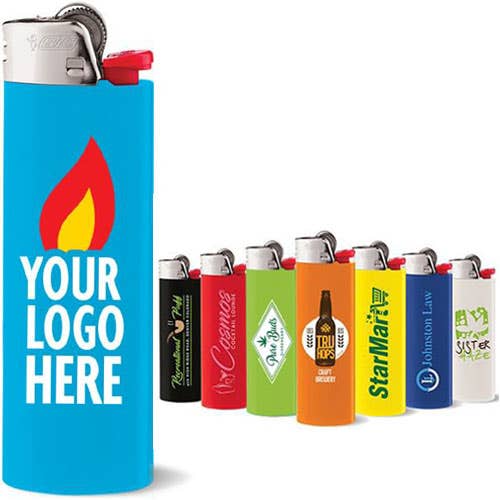 Whether you are a fan of it or not, it's clear that the marijuana business is booming. Since becoming legalized in many states, it became a much more palatable option for appealing to potential consumers. Some of the most common cannabis swag includes:
Jars and containers
Apparel
Of course, these are trendy promotional items that won't necessarily work for all businesses. Regardless, it's hard to ignore this trend, especially as it makes its way to the promotional products industry.
Staying in Shape with Workout Accessories
Our culture has become fitness-obsessed in recent years. Accessories that facilitate workouts are highly valuable. A whole cavalcade of items can technically fall under the fitness category.
It can be something small like an armband phone holder, which actually kills two birds with one stone (exercise and tech). It can also be something larger like a "performance" polo shirt that employs breathable
fabrics for easier range of motion. Other items might include:
Pedometers – These devices help keep track of how many steps you have taken and may also promote further exercise. It's also just generally fun to see how many steps you take on a given day or during a given workout.
Duffel bags – It's much easier to drag yourself to the gym if you have something to put all your accoutrements in. Custom duffel bags can do that while also showing off your company's branding.
Sport water bottles – Designed with improved grip, sport bottles are ideal for anyone who wants to stay hydrated during their workouts.
Final Thoughts
Trends come and go, but if you want to make a big splash with your promotional product marketing campaign in 2020, then it's important to know what's hot now. If you are interested in starting your marketing strategy, contact a promotions specialist at iPromo today.