Best Trade Show Promotional Items For the 2020 Season
Wave goodbye to ho-hum conference giveaways and spice up your booth with unique swag to keep you top of mind long after your last conversation.
Seize Your Moment With Cool Trade Show Swag
Everybody loves a freebie, and when it comes to offering up plenty of free trade show promotional products, there is really no way to go wrong. Not only is free trade show swag one of the most tried and tested ways to draw a crowd, but it also is one of the easiest and most affordable ways to extend your reach, open a conversation and net in thousands of memorable brand impressions on the trade show floor and beyond.
In fact, research from the Advertising Speciality Institute has revealed that promotional products like trade show giveaways are not only the most highly effective form of advertising, but will generate, on average, thousands of impressions per unit. Talk about a worthwhile way to make your next trade show appearance count!
So what are the ideal criteria to follow when picking out the type of trade show promotional items that will create a lasting positive impression? There really are no rules when it comes to picking out the best trade show giveaways to net a crowd, but it is always a good idea to stick with branded products that are consistent with your own branded product image. Of course, you want to be sure to pick out something that is going to actually resonate with your target market. After that, the sky's the limit.
Of course, there is nothing wrong with sticking to the classics. Custom branded products like fun custom hand sanitizers are popular at trade show booths for a reason. After all, who wouldn't want to make a beeline for the table offering free germ killers in a room packed with people?
However, there is also something to be said for thinking outside the box, and this is where it can help to have some of the trendier and more innovative products working for you. After all, the more memorable the trade show promotional items that you are giving away, the more likely your booth is going to stick out in a sea of competitors.
So the question is, what are some of the hottest trade show giveaways in 2019 and 2020 that people can't wait to get their hands on? Read on to find out!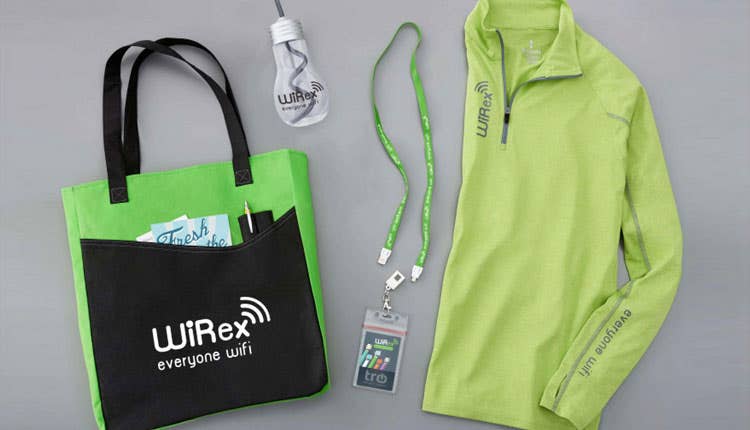 Great Ideas for Unique Giveaways to Steal The Show
Ready to make a splash at your next trade show appearance? Here are the coolest new items that you want to stock up on.
Webcam Covers and Cyber Security Kits
As more and more cyber breaches dominate the headlines, people are becoming increasingly concerned with maintaining their own cybersecurity. This helps to explain why custom webcam covers are one of the hottest trade show promotional products that everybody wants to score this year. Keep it classic with this easy to use universal webcam cover that works on any make or model of laptop or tablet alike, or jazz it up with these colorful ultra-thin webcam cover options.
The good news is that for anybody who is looking for a unique way to steal the show with the most cutting edge trade-show giveaways that won't break the bank, they definitely don't want to miss out on this one. One of the best things about these types of products is that they are as budget-friendly as they are practical, and prices start as low as just 55 cents a unit for these adorable mini-versions available in a full range of color choices.
It doesn't stop with webcam covers though. We also carry innovative favorites like microphone blockers, USB data blockers and even multipurpose favorites like these RFID Data Blocker Phone Wallets. Those who want to truly stand out can even customize a webcam cover design all their own!
---
Tactile Toys
Anybody wanting to combine practicality with fun won't want to miss out on a chance to check out these cool Spinnet Pens. Not only do they come in a range of fun color choices for prices as low as $3.32 a unit, but they are also a surefire conversation starter at the office!
Another great choice that combines fun and function is this bottle opener fidget spinner. Starting at just $2.25 a unit with a minimum order quantity of only 100 items to quality, the convenient compact color format makes it highly portable and is the type of thing that people will want to have at home, in the office, in their purse, you name it!
Fidget spinners might be wildly popular these days, but they certainly weren't the first tactile item to hit the market. A Rubik's 9-Panel Cube is the ultimate nostalgic throwback that is right back on trend with the tactile toy craze right now, and there couldn't be a better time to stock up. Anybody on a tighter budget can always opt for this super cute Rubik's 4-Panel Mini-Cube instead. Not only do these memorable retro-chic trade show giveaways start at just $5.95 an item, but they put a highly adorable spin on an old classic!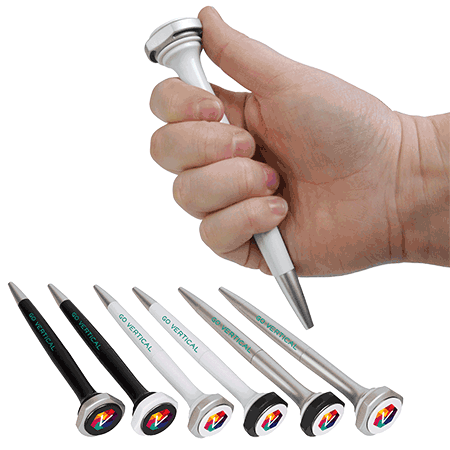 ---
Phone Stands, PopSockets and Smart Wallets
Want to ensure that you are rocking the busiest booth on the block? Why not give your future clients the most in-demand portable phone stand on the market? Popsockets are all the rage in 2019 and 2020, and for good reason. These highly versatile collapsible phone stands will literally turn any phone into a walking advertisement for your brand, not to mention the fact that cutting-edge products like this are just a great way to strike up a conversation while you demo for your crowd.
Classic Popsockets are available in three attractive colors to choose and come complete with a full-color screen printing design of your choosing for just $4.98 a unit. Even better, you only have to order 100 items to qualify.
However, you can also spice it up with colorful aluminum versions, diamond dimensions, natural wood finishes, understated and ethical vegan leather elegance or go for eye-catching iridescence with 5-day shipping to boot! You can even take it to the next level with this Vegan Leather PopSocket and PopMount Combo that allows people to attach their phone to vertical and horizontal surfaces alike. Meanwhile, these adorable PopMinis are as functional as they are cute!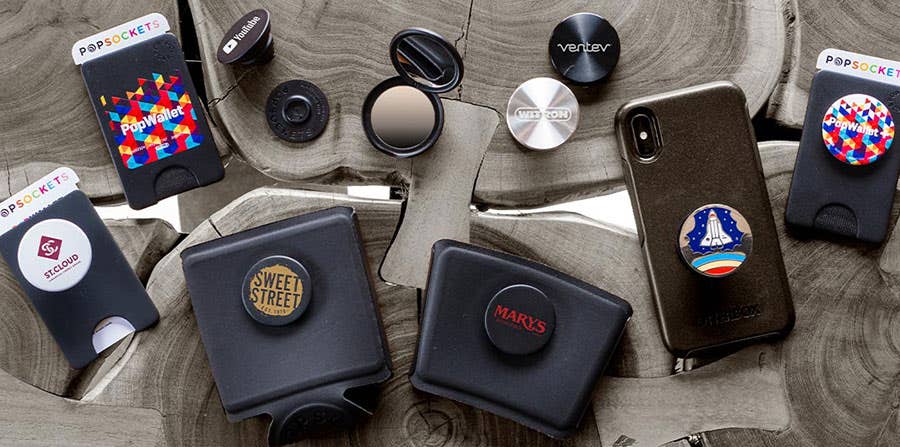 Those on a budget need not miss out on the fun, however. There is plenty of other portable smartphone stands available at great prices. Take, for example, this simple phone ring stand. Not only does it feature an elegant and understated design, but it is available in your choice of five great color picks complete with a screen print for just 99 cents a unit.
Or check out the Insignia 360 Degree Magnetic Phone Stand and Car Mount Combo that allows their clients to access their smartphones safely and efficiently when driving. These are the types of trade show promotional items that anybody would appreciate receiving!
Speaking of hot smartphone accessories in 2019 and 2020, don't miss out on the smart wallet trend. These adhesive pockets mount to the back of a smartphone device to allow people to carry their cards with their phones and ditch that extra baggage. Not to mention that people will be pulling these guys out literally everywhere!
You can go with the more high-end classic PopWallet or opt for a more affordable budget version ingenious smartphone wallet that offers up a full range of fun color choices starting at just 89 cents a unit. This mobile wallet ring holder even allows people to attach their phones to their fingers to prevent drops.
---
---
Finally, anybody looking for a trade show swag that combines all the above must-have items of the year into one won't want to miss out on a chance to stock up on The SpinSocket fidget spinner, phone stand and grip combo. This sturdy metal phone stand grips doubles as a fidget spinner and is the ultimate way to combine practicality and durability with a dose of lighthearted fun.
With prices starting as low as just $2.49 an item and a minimum order quantity of only 100 units to qualify, what better way to showcase your brand's name in full color than with trade show swag that people will go wherever that smartphone goes.
---
Custom Pillows
Looking for a great way to keep your logo on the top of your potential client's minds? Why not opt for trade show promotional items that are literally designed to be in their face? Custom pillows are in, and there are few cooler ways to get creative and showcase your brand than with a cozy pillow design made just for you.
Custom pillows are the ultimate unique giveaway item have by your side at a trade show, and when it comes to possibilities, if you can dream it, we can make it happen! So why blend with the crowd when you can give away trade show promotional products that are uniquely your own.
A pillow is one of those things that literally everybody uses, and these types of unique giveaways are also the type of thing that people love to show off to family and friends. If nothing else, it is bound to get a giggle!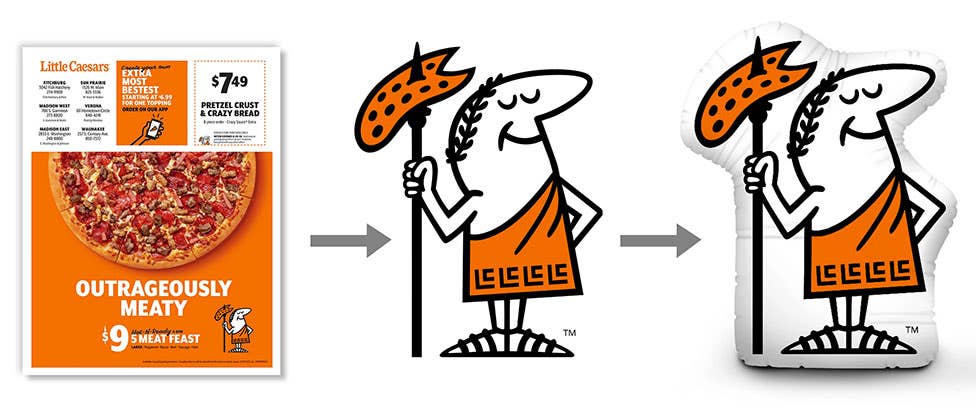 ---
To Sum It All Up
Whether you are looking for the highest-quality trade show classics or the top trends, when it comes to the best trade show giveaways, we have you covered from A-Z.
Remember, when it comes to nailing it at your next trade show appearance, it is all about what you bring to the table, and we can provide everything you need to make the type of impression that will last.