LIFO the Brand: Promotional Items For Accounting Firms
Accountants and financial services professionals: looking for promotional product to help your clients remember you after tax season? You can count on us for smart giveaways to grow your firm.
Tax Preparation Reminders and Beyond…
It's a New Year, and for Certified Public Accountants, this can only mean one thing: that income tax season is just around the corner.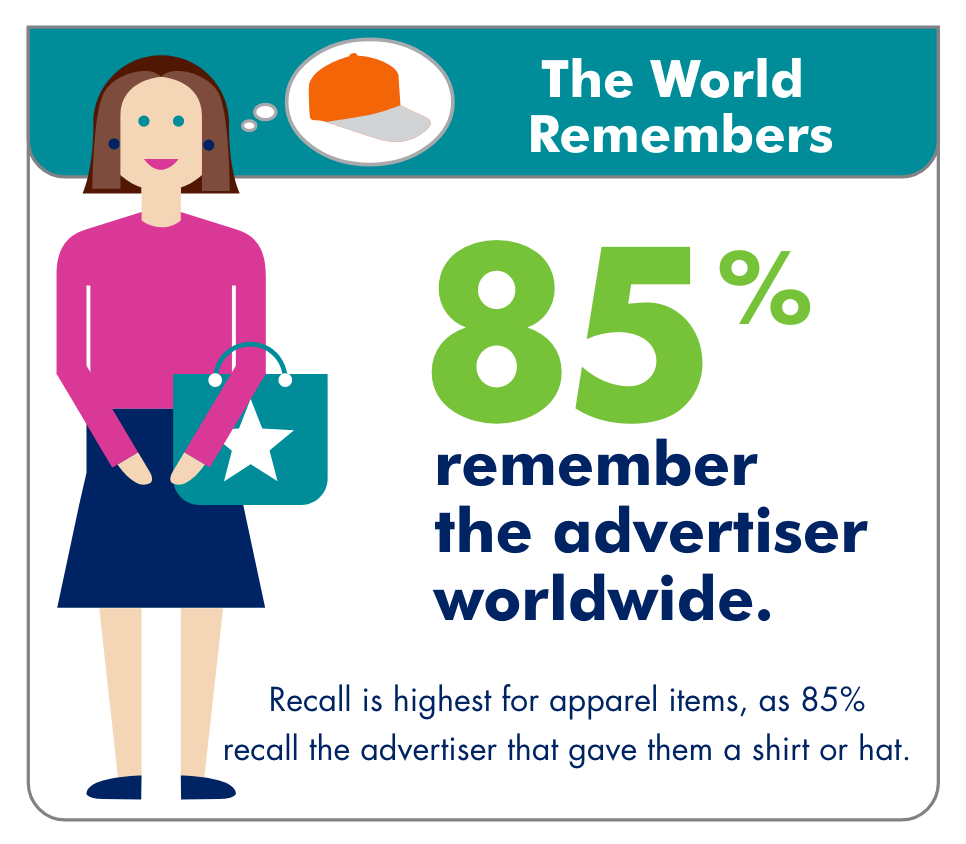 While hiring and managing new seasonal staff and dealing with a massive influx of clients, it may indeed seem that accounting firms already have enough on their hands during this very special time of year. However, the savvy entrepreneur knows that tax season also presents the kind of rare opportunity to net new lifetime clients, generate massive exposure, and it would be a crying shame to not take advantage and strike while the iron is hot.
This is why now is as good as time as ever to stock up on the type of CPA promotional products and tax preparation products that everybody will want to have on hand for filing those returns. After all, promotional product advertising is still the most affordable and effective way to put your advertising dollars to work for you in 2020, and this is a fact that any accountant is bound to appreciate.
Keep in mind that even with all those new clients rolling through the door during tax season, there is no better time to remind them that CPA can perform many other incredibly valuable services, and having they type of tangible product on hand that they will actually use is the best way to keep your firm's name on the top of their mind and ensure that those otherwise one-time clients keep coming back throughout the course of the year and for years to come.
So, the question is, what is a type of accounting promotional products that are going to set your firm apart from the crowd? Read on for some top-notch suggestions to help make your next promotional or giveaway a roaring success.
The Must-Have CPA Promotional Products in 2020
When it comes to zeroing in on the type of custom merchandise that people really want to own in 2020, it is all about finding the type of items that offer the optimal combination of quality, utility and attractiveness.
So, essentially, if you are seeking out the most effective promotional products for accountants to fuel your marketing strategy well beyond the tax year has ended, you have come to the right place. Don't miss out on these must-have promotional products for accountants.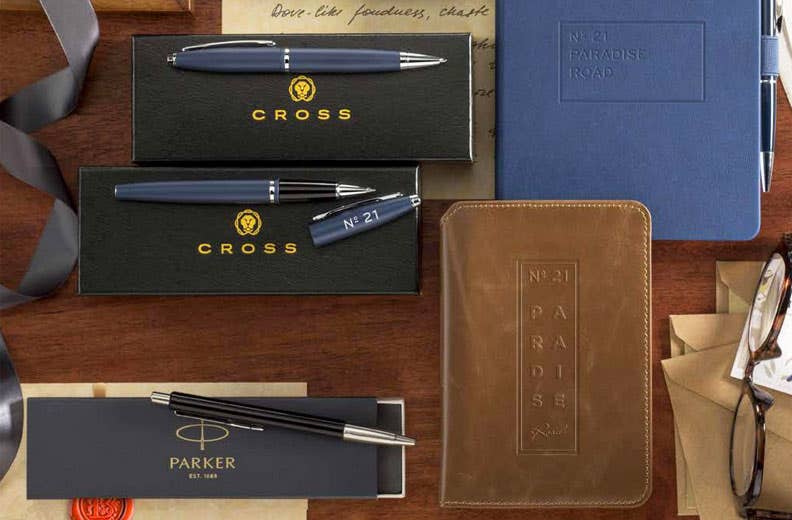 The Best Selection of Custom Writing Instruments
When it comes to the type of accounting promotional products that work, there is really no need to reinvent the wheel. Custom branded pens may be a classic, but they have stood the test of time because they work.
Firstly, they are a highly cost-effective as advertising. A branded pen can cost as little as 1/10th of a cent per impression. Secondly, they are the type of thing that people really just can't have enough of. Indeed, roughly 20 percent of consumers own more than ten branded pens or other writing instruments. Thirdly, they are the type of thing that people really want to get their hands on. A whopping 51% of people surveyed in 2019 said they would be more likely to do business with an advertiser that gave them a branded pen.
Take, for example, this sleek Geneva Ballpoint Pen. The handsome understated silhouette is bound to turn heads. Or how about splurging on this ultra-sophisticated Cutter and Buck Bainbridge Quilted Pen Set to really lock down a top client for life?  However, for those wanting to leave the right type of mark on a tighter budget, products like this Achieva Super Glide Pen are a great pick, which allows you to perfectly offset your branded logo design with a choice of five eye-catching accent color picks.
Keep in mind that while branded pens may be a time-test crowd-pleaser, in today's high paced world, people want the type of portable products that offer the best multi-functional convenience in one tiny package.
That's why products like this Multiplicity 8-in-1 Multi-Function Pen are a surefire winner. There is a lot more to this attractive twist-action pen than meets the eye, with a ruler running along the barrel and two Phillips screwdriver heads concealed under the cap. It also offers up to date tech-friendly convenience by doubling as a stylus pen, phone screen cleaner and smartphone holder all-in-one. Talking about hitting eight birds with one stone!
This is the type of item that literally everybody is going to be able to put to good use in one way or another, and your branded logo with be at the top of their minds when they do.
Briefcases and Bags to Keep All Those Essential Documents at Hand
Tax season would be mighty difficult to tackle without a versatile bag to keep all those documents on hand when you need them to be, and this is why branded briefcases and custom bags are always a smart choice when it comes to promotional products for accountants and their clients.
For instance, this Wave Non-Woven Briefcase/Messenger Bag is a must for weather that bustling tax season rush, and it is available in three eye-catching color combinations to perfectly offset your logo over a sleek non-woven, coated water-resistant polypropylene and polyester design. Featuring handy extras like a built-in slot for earbuds and a nifty front pocket built-in pen and calculator compartments, these are the types ultra-convenient and highly affordable CPA promotional products that everybody will be rocking long after tax season has come and gone.
Or for those looking at the type of accounting products that will really set your brand apart from the crowd, how about checking out this ultra-trendy lightweight Kapston Piece Briefcase? Combining contemporary comfort and understated style with timeless convenience, this briefcase is the perfect accessory to keep essential documents and a laptop in tow, and are the type of modern accounting promotional products that people will actually be proud to rock.
The Essential Tax Preparation Products That Everybody Needs to Have
Everybody is looking for new ways to keep their affairs in order in the new year, and this is why nobody is going to say no to a gorgeous Moleskine planner.
This elegant black soft-cover favorite is available in both large and extra-large sizing formats. Featuring indispensable extras like planning, time zones, international measurements, dialing codes and flight durations, this bound elastic strap closure edition is printed on high-quality acid-free paper and offers the versatility of a notebook and scheduling aid all-in-one. That said, for those looking for budget-friendly options, this Classic Weekly Pocket Planner is another great pick.
Of course, there is one essential when it comes to tax preparation products, it has got to a calculator, and these 3-in-1 Calculator, Picture Frame and Digital Clock Combos are the types of future-forward CPA promotional products that people will actually want to own. This elegant calculator flips over to reveal a 3-1/2″ x 5″ digital photo frame and LCD digital clock that is the perfect desk accessory in 2020. 
Or, for those who really want to knock it out of the park in terms of tax preparation products, why not give your clients everything they need all in one stunning package. This Eclipse Bonded Leather Portfolio comes complete with a 30 Page 8 ½" x 11″ writing pad, a handy elastic pen loop, ample card holders, a mesh ID holder and calculator and three convenient interior pockets all encased in a stunning brown or black leather portfolio cover with your precision screen printed or laser engraved logo design sitting front and center.
The Takeaway
When it comes to the type of promotional products that will continue to make an impact well after tax season has come and gone, we have everything that you need to win big with your promotional marketing campaign.
If there is one essential takeaway here, it is that branded merchandise in 2020 is hotter than ever, and with all that amazing swag out there to choose from, who says tax preparation products have to be boring? When it comes to locking down loyalty for your firm in the new year and beyond, it is all about taking those time-tested branded merchandise ideas to the next level, and we have all the types of CPA promotional products that will you need to stand out from the crowd.
Of course, we know what a crunch this time of year can be, and that is why we are determined to make the ordering process as simple and intuitive as possible.
From our easy-to-use online tools to our amazing selection of last-minute rush delivery products, to offering you an opportunity to team with all the best brands that have already laid the groundwork in establishing a reputation for quality, to our top-notch custom design team who is ready and waiting to bring your best ideas for accounting promotional products to life, we can't wait to help you cash in the type of tax preparation products that are going to make your firm's name the one to remember in 2020 and beyond, so let's get started today.