March 28, 2022
6 Giveaway Ideas for Businesses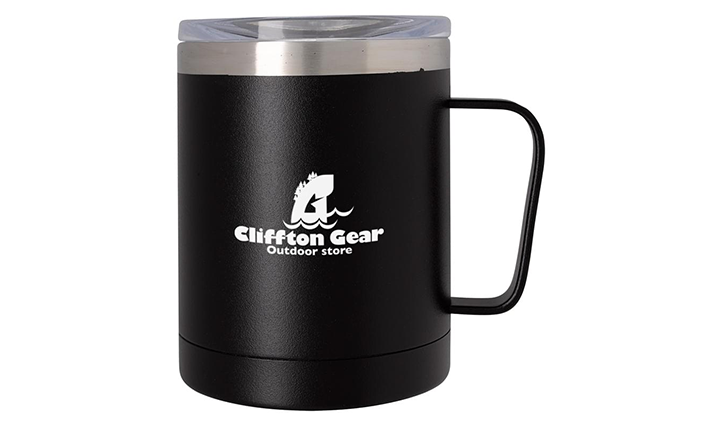 Giving away branded promotional products is an effective way to market your product or service to potential customers. However, there are so many different options that it can be difficult to choose what product you want to use for your first giveaway. In this round-up, we have compiled 6 giveaway ideas for businesses that you can't go wrong with:
It is a truth universally acknowledged that everyone can use another mug in their life. There are many options available for custom mugs, and one of our favorites is this double walled stainless steel option. The double walled, vacuum insulated design keeps liquids hot or cold for hours. The plastic snap-on lid is BPA free and helps to prevent spills. The mug meets FDA requirements for beverage containers and hand washing is recommended to preserve the powder-coated finish. Your logo will be either screen printed or laser engraved on the front to create a great impression on the winners of your giveaway.
PopSockets® are incredibly popular, thanks to their versatility and practicality. Not only does a PopSocket® give you a better grip on your phone, but it also doubles as a media stand. The one downside of the original PopSocket® was that it did not work with wireless chargeable capabilities. That's why PopSocket® designed the swappable PopGrip, which allows you to remove the top completely in order to wirelessly charge your phone. The entire circular top of the PopSocket® is screen printed with your logo, so people think of your business every time they reach for their phones.
Giveaway winners will definitely appreciate this practical and fun compact outdoor speaker. The rugged construction means that you don't have to worry about tossing it into your backpack or clipping it to your bag with the included carabiner clip. The speaker has an IPX6 rating, meaning that it can resist high pressure sprays of water and still keep working. The speaker has a built-in microphone and music controls and has a working Bluetooth range of 10 meters (33 feet). A single charge lasts for up to two hours of full volume use and recharges in one and a half hours. Your logo will be printed right on the front, giving it prominent placement.
Make an Impression with Promotional Products
When it comes to business giveaways, you absolutely cannot go wrong with a classic baseball cap. This version is made of 100% cotton fabric that is soft, breathable, and comfortable for all-day wear. The 6-panel construction features an unstructured crown and a pre-curved visor for a traditional look and feel. The strap in the back is adjustable and features a Velcro closure for endlessly customizable fit. The hat comes in seven colors, and your logo will be embroidered right on the front for a high-quality, long-lasting presentation.
With the weather warming up, more people will be spending more time outside, which is why they are sure to appreciate a cooler as a business giveaway. The exterior of the cooler is made of 600 denier polyester for durable construction, while the interior is lined in foil laminated PE foam insulation to keep your items cold. The 22-inch carrying handles can be converted into a 44-inch shoulder strap with a simple switch of the buckles. A large version of your logo will be printed right onto the front of the color, and a full color option is available for an additional fee. Choose from four different colors to select that one that works best with your logo.
Hand sanitizer always seems to go missing right when you need it most, so people will definitely get use out of this 1-oz bottle of hand sanitizer. The silicone holder comes in eight different colors and attaches to your bag or backpack so it's always there when you need it. The hand sanitizer is lightly scented, contains 62% ethyl alcohol, and meets FDA requirements for hand sanitizer. The bottle can be pad printed with a single color logo or upgraded to full color for an additional fee.
Ready to get started with your giveaway ideas for your business? Contact us today to get a quote started or learn more about what services iPromo offers, including branded gift boxes and drop shipping. Whatever you are envisioning for your business giveaway, we can help you make it a reality!