Branded Gear Ideas To Supercharge Your Promotional Giveaways
Branded corporate apparel and gifts are now par for the course when it comes to building relationships at any level. While selecting unique promotional gear for your audience is our specialty – from custom product ideas to traditional giveaways, our only goal is to help your company's branding accomplish your ultimate objectives.
Leave the Type of Impression that Really Counts with Top-of-the-Line Branded Giveaways
There is never wrong time when it comes to cashing in on our unbeatable selection of giveaway ideas. The thing to keep in mind here is that promotional product advertising works, and it works better than any other type of popular advertising medium available today.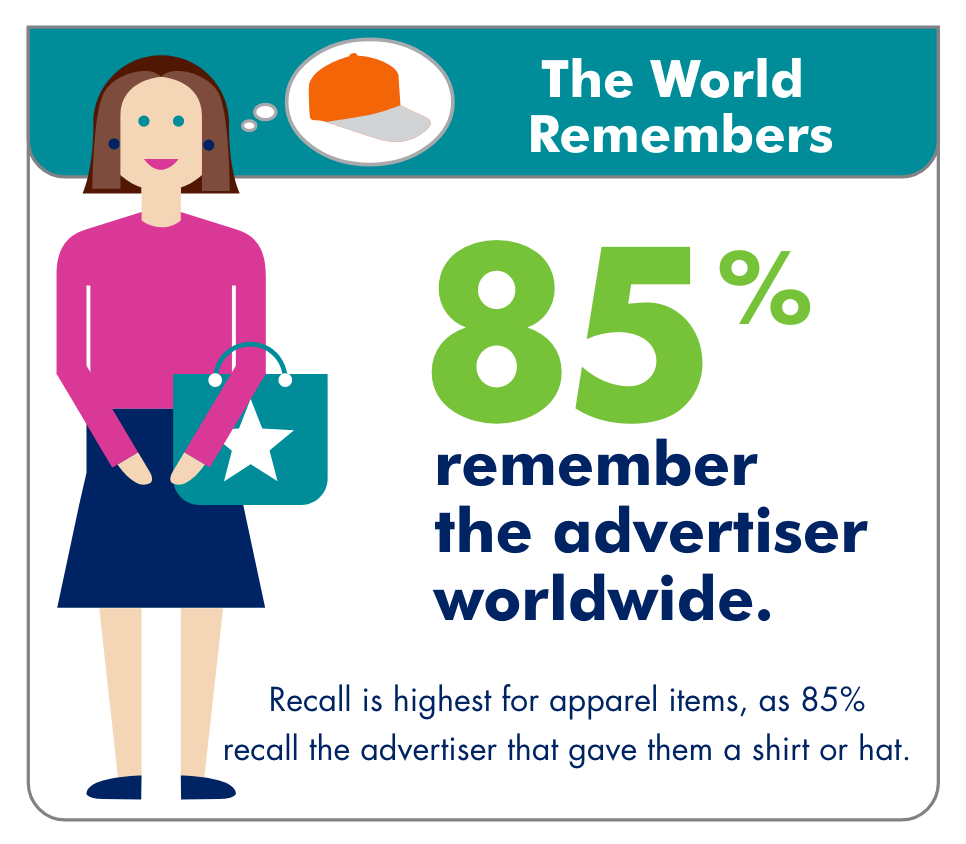 Furthermore, the fact that people who receive promotional products as gifts will continue to boast almost total recall in terms of future brand recognition means that branded giveaways are the perfect way to get your name out there, all for a minimal investment. Indeed, promotional product advertising is not only the most effective way to generate long term brand loyalty, but it is also the most affordable, with costs per impression starting as low as a measly 1/10th of a cent per unit. Talk about generating great returns!
That said, it's not just about the impressions themselves, but also the fact that receiving a promotional product that they love makes people feel good. In fact, what people most commonly expressed included feeling grateful, happy and good, and when they receive something that makes them feel so positive, they will be much more inclined to return the favor, and that, in a nutshell, is a recipe for brand loyalty.
Giveaway Ideas for the Top Branded Gear That People Will Love to Receive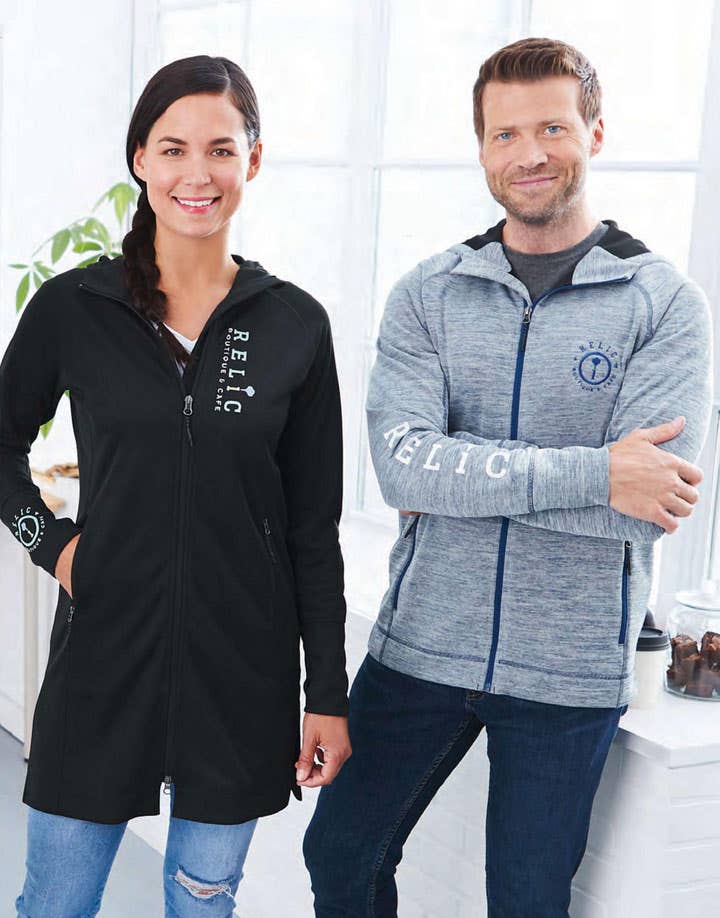 With such an amazing selection of branded gear out there to choose from, it can be hard to narrow it down. After all, the promotional products that will be the most effective are the ones that people actually want to use, and boasting the coolest ideas for giveaways is the perfect way to help your company stand out from the pack this holiday season.
No need to stress though, we have compiled a list of some of the most creative and useful branded giveaways that everybody can't wait to get their hands on. Needless to say, these smart giveaway ideas will take your promotional game to a whole new level, and we are going to tell you why. Read on to find out!
---
On Trend Eco-Friendly Tote Bags
Tote bags are in, and if there is one thing that people will appreciate while trying to handle all their holiday shopping is having an eco-friendly and durable tote on hand to carry all their holiday goodies. Our amazing selection of totes means that you can pick from hundreds of styles from 100% cotton, to foldable to sustainably produced to trendy clear-colored to convention-ready.
When it comes to the best-personalized totes, we have whatever you are in the market for. The best part is that almost all of these bags come at super affordable price points that make them the perfect pick in terms of stand-out ideas for giveaways.
However, in terms of the type of tote that will let your branded logo stand out from the pack at that next tradeshow appearance or promotional giveaway, this stylish canvas tri-color tote bag is the perfect pick. Featuring five fun color combinations that are super visually appealing without being over the top, this is the type of top-of-the-line tote that is bound to net in some double glances.
The fact that it comes in your choice of precision screen printed or custom embroidered logo design means that you will have the perfect opportunity to truly match up your logo design with your whole branded philosophy and make the type of mark that people will really remember.
Even better, these types of highly practical, highly portable take-anywhere items are a shoo-in in terms of netting in plenty of exposure for your one-of-a-kind branded logo design, so there is really no way to go wrong.
Everybody is looking for creative ways to cut down on their disposable plastic use these days, and nobody will say no to such a usable and versatile promotional item. Studies have found that up to half of consumers are more likely to do business with a company that gives them a promotional bag, and for an average cost of just 2/10th of a cent per impression, there is no way to go wrong.
---
Custom Wireless Bluetooth Speakers
Portable Bluetooth speakers are the types of branded giveaways that anybody will appreciate receiving.
There are few people out there who don't like to kick back with their favorite tunes or podcasts these days, and a high-quality portable speaker wireless speaker gives them the power to listen to whatever they want wherever they are. These types of future-forward mobile tech products are perfect for parties, outdoor events or traveling when in-home technology just doesn't cut it, and can even be placed in multiple rooms across the house to max out on convenience while topping up on your brand exposure.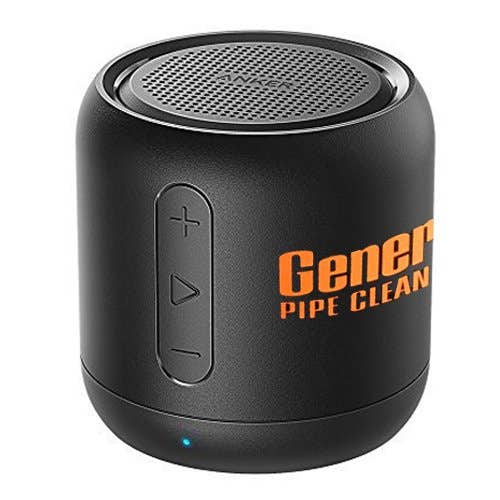 When it comes to the Guitar Wireless Bluetooth Speaker, it is one of our top sellers for a reason. Not only does it pack a mean punch in terms of sound quality into a tiny, easily pairable unit, but it can also rock for up to five hours without needing a charge. The best part is that it comes in a range of five eye-popping color picks to make sure that your custom logo design never gets lost in the background, and it comes at a low enough price point to be offered up at trade shows or promotional events as a steal-the-show style branded giveaway.
However, anybody who really wants to be sure they leave their mark can always upgrade to one of our top-of-the-line Bluetooth products. This Anker Soundcore Mini-Bluetooth Speaker is the type of branded giveaway that people are really going to want to show off. After all, co-branding is one of the smartest and easiest ways out there to leave a mark, and having already established a reputation for unbeatable quality, Anker is one of the most in-demand names that everybody wants to own. This passive subwoofer based system doesn't disappoint and delivers the type of sparkling clean sound that is going to turn heads wherever it goes.
---
Personalized Mobile Accessories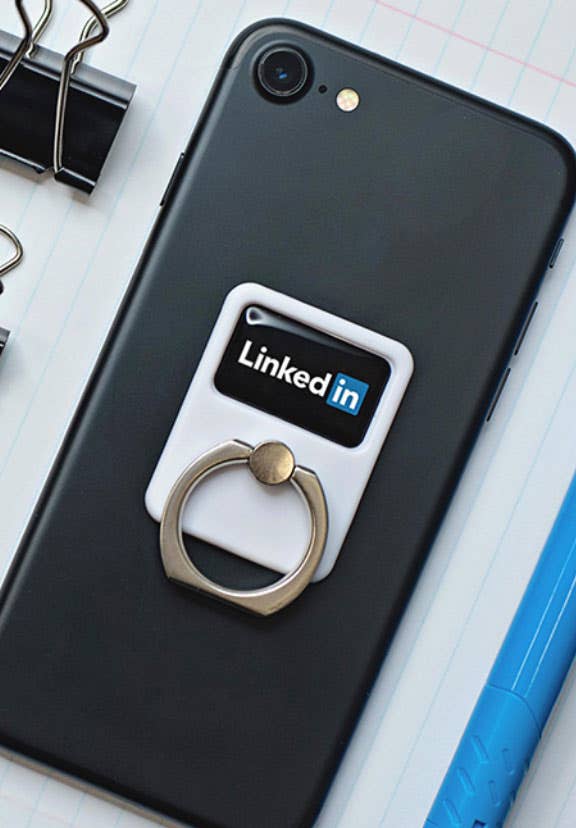 With the prevalence of smartphone technology, everybody is looking for new ways to make their tech easier to take on the go. Enter this nifty Mobile Ring Holder Wallet. Smartphone wallets and smartphone holders like PopSockets are two of the most in-demand items of the season, and when you combine two surefire hits into one highly affordable package, there is really no way to go wrong here.
Even better, since people take their smartphones everywhere, your branded logo will go wherever they go, and this means tons of positive impressions and not to mention great returns on each and every unit. After all, products that perform double duty in one simple package only maximize the chances that people will put them to good use, so these types of smart combo-items are really a win-win.
That said, anybody wanting to take their next branded giveaway to a higher level can always opt for this high-end PopWallet Plus Line instead. After all, PopSockets are all the rage, and nobody is going to say no to the type of brand that everybody wants to be rocking this holiday season.
---
Custom Vacuum Insulated Water Bottles
Eco-friendly is in. As everybody looks for more sustainable ways to facilitate their day-to-day lifestyles, customized water bottles allow for a practical way to take cold water on the go without having to burn through endless disposable bottles throughout the day.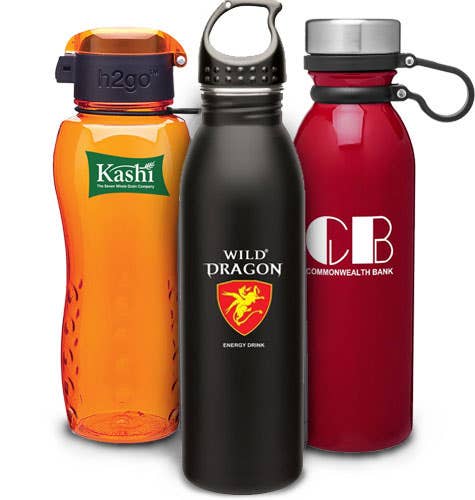 In fact, 42% of consumers will have an even more favorable impression of a company that associates themselves with products that are eco-friendly, so these types of sustainable ideas for giveaways are an easy way to make sure that your campaign makes the best type of impact possible. This helps explain why custom water bottles are such a runaway hit, and this trend is not likely to subside anytime soon.
As such, the h2Go Force Water Bottle is the perfect pick for anybody looking for an affordable branded giveaway item that will really hit the mark. It features a high-quality durable double-wall stainless steel design that will not only keep cold beverages cold, but also keep hot beverages hot, as well as a vacuum seal lid to ward off spills and leakage. Even better, it comes in your choice of no less than 11 stylish color picks to perfectly offset your precision screen printed branded logo design.
That said, anybody really wants to level up won't want to miss out on an opportunity to team up with top-tier brands like Yeti, HydraPak and Camelbak who have emerged as breakout industry leaders in the height of the portable beverage technology craze. You can't go wrong with the top brands that people really want to get their hands on.
The Takeaway
When it comes to the best ideas for giveaways for this holiday season and beyond, we have everything that you need to make the type of impression that will last.
Even better, our simple upload tools make it as easy as pie to create stand-out branded gear in just a matter of minutes, and we'll even mail you a trial item to make sure you are completely satisfied.
For even more smart giveaway ideas, don't forget to check out our best-sellers. Keep in mind that we are always down to create custom products and will work with you to make sure you identify a perfect look each and every time, so come check us out and get started today.