The Best Promotional Products To Help Your Company Stand Out
Looking for the hottest promotional items but don't know where to start? These are the promotional products that work and are trending going into 2020.
Eco-Friendly, Sustainable and Adaptable
According to the latest research by the Advertising Speciality Institute, eco-friendly is in. Indeed, on a nationwide basis, 66 percent of consumers were found to have a more favorable opinion of a company that goes out of their way to invest in eco-friendly goodies, and these are the types of numbers that anybody can get behind.
So for anybody wanting to create a more sustainable business model that is built for the future, what better way to show off your eco-conscious branded philosophy than with some of the hottest promotional products out there? In 2020, this type of strategy is really a win-win for everybody, including the environment!
So, what are some top-notch suggestions for eco-friendly products that work?
Everybody loves a good notebook, and this Albany Bamboo Notebook and pen is as elegant and versatile as it is sustainable. Featuring a gorgeous neutral bamboo cover with a bamboo pen to match, this one is bound to be a conversation starter. Even better, they're an affordable option! People often assume eco-friendly and affordable aren't synonymous, but that just isn't the case. Or how about this super handy Stainless Steel Vacuum Coffee Cup to Go? Why waste to-go cups when your clients or employees can rock out this stylish spill-proof design in your choice of four cool colors wherever they go?
In terms of promotional products that work, you can't go wrong when offering up everyday practicality that is just as versatile as it is attractive. In fact, consumers rank quality, utility, and attractiveness as the top three reasons that they are likely to hold onto a promotional product, and this Totes Eco Auto Open/Close Umbrella checks all of these boxes. Just as stylish is it is practical and sustainably made, this is the type of everyday basic that is bound to turn heads.
As mentioned above, just because a product is eco-friendly doesn't mean that you need to pay more. This Wisedom Stainless Steel Reusable Straw Kit comes complete with a reusable straw, cleaner and carrying case with your printed or engraved logo. It's an option as affordable as it is practical. Talk about a smart and conscious way to "steel" the show and make a positive impact at your next trade show appearance!
Rain-or-Shine Versatility to Go
Who doesn't love to get outside and explore the great outdoors? Weather shouldn't hold anyone back from exploring, that's why we carry the products your customers know and love already to handle all seasons.
Some of the hottest promotional items out there right now are durable, fashionable, and functional high-quality outdoor products that are tough enough to withstand any environment, a camping excursion, a ski trip or the office alike. Even better, when teaming up with the top names like Yeti, Camelbak, Arctic Zone, Base Camp, and The North Face, there is really no way to go wrong!
YETI is the name that everybody wants to be sporting when it comes to coolers, and this Daytrip Lunch Bag is just as versatile as it is convenient. Perfect for a rugged camping excursion or just another day at the office alike, it comes complete with a YETI ice block for refrigeration on the go and a durable strap that also allows it to fold up neatly when not in use.
Most people are familiar with Camelbak's innovative Classic Hydration Pack which comes in a range of four eye-catching color choices adorned with your embroidered logo. However, anybody looking for the type of affordable promotional products that work can always opt for this Cool Camelbak Eddy 25 oz water bottle. It comes in a choice of nine great colors to compliment your logo pefectly.
Speaking of bottles, for those who want to be able to carry hot beverages of their choosing, they can always opt for a hyper-durable YETI rambler. This 12 oz Bottle with a HotShot Cap is perfect for picnics and outdoor adventures and comes with a choice of five sleek color options that are bound to turn heads and get people talking. These bottles aren't just for looks though, they are made with kitchen-grade stainless steel that is completely puncture and rust-resistant, and feature a totally leak-proof 360-degree design format.
Meanwhile, this super-convenient Buffalo Plaid Fleece Picnic Blanket is right on trend with three cool color choices that fold out from a convenient bag format with your logo emblazoned in screen or full-color printing on the front. Don't forget these ultra popular and portable KOOZIE Camp Hammocks as they are certainly one of the hottest promotional products out there right now, they feature nautical grade nylon and their handy bag makes them great for backpacking!
Portable Tech Accessories
When it comes to promotional products that work, people can't get enough of portable charging units. In this day and age, everybody owns a smartphone, and likewise, most people have experienced the frustration of losing battery power when they are out and about and need it most. Giving the gift of portable chargers is a sure-fire way to win over new fans and loyal employees alike.
In terms of the most in-demand chargers, brands like Qi, Anker, and Morphie may be the names to know, but there are still plenty of budget-friendly picks out there to choose from too. Our Element Power Bank Portable Charger is a great option offering 2000mAh of charging capacity , it is no wonder it is a best seller and trade show favorite.
Speaking of affordable, anybody wanting to lock down some of the hottest promotional items in terms of a trade show or giveaway swag won't want to pass up on handy tech accessories like PopSockets or phone wallets. Or this RFID Premium Phone Wallet with Ring Holder functions as a multi-purpose phone holder, phone stand and phone wallet all-in-one, and comes complete with an attractive and understated embossed logo design over a choice of three handsome color picks. Keep in mind that anything that combines more than one of the hottest promotional products into a sleek multi-functional design is sure to be a crowd pleaser.
On that note, check out some of these cool multi-function Bluetooth speaker designs. This Shockwave Speaker and 5200mah Charger hits all the bases, nailing two of the hottest promotional products all in one high-quality design format. It comes complete with a full-color printed logo design mounted front row, and you only have to order one single unit to qualify.
Then there are models like the high-definition Ifidelity Sideswipe NFC Bluetooth Speaker that offers super versatile connectivity and top-sound quality all-in-one that will transfer seamlessly from the boardroom to a cocktail party alike. Delivering gorgeous top-notch bass enhanced sound at the push of a button, and you only need to order six units to qualify. Or, if you're on a stricter budget, why not get a custom-designed Bluetooth speaker that will represent your brand in a truly one-of-a-kind type of way?
Meanwhile, anybody wanting to stick to classics while keeping it budget-friendly shouldn't pass up USB flash drives. This is the type of trade show or giveaway king that has stood the test of time, and few people will pass on the convenience of having the ability to take their work, photos or documents wherever you go without having to worry about a faulty internet connection, not to mention benefit from a great way to back up data for safekeeping.
Even better, there is a huge variety of designs, formats, and styles available to perfectly represent your brand, including fully customizable options. Even better, this Classic Design Format is available in a huge range of color choices and size formats to pick from. Or why not hit two birds with one stone with this trendy Cork Eco Flash Drive ? Its body is made of cork, an extremely durable material that doesn't harm trees.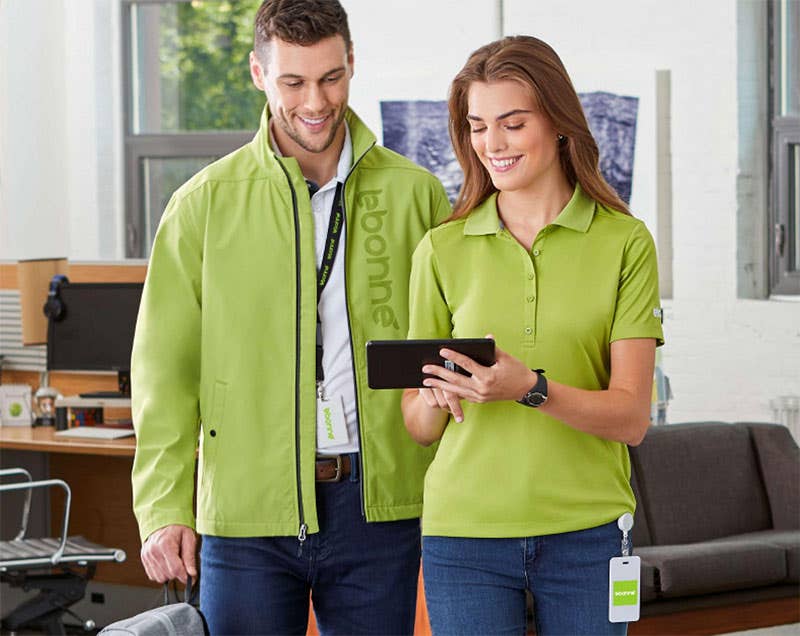 The Takeaway
Anybody stressing about nailing down the hottest promotional products that work need not pull their hair out trying to decide.
The fact is that promotional product giveaways are the beat out all other forms of advertising in terms of popularity, especially amongst younger audiences, and are 2.5 times more likely to leave a positive impression than Internet advertising.
The key to locking down those positive impressions is giving away promotional products that work, and not measly trinkets that will end up in the conference center garbage can as soon as attendees are out of sight of your booth. The same goes for employees: if your company is going to go through the effort of branding merchandise and distributing it, wouldn't you rather it be something useful, that could potentially get your business a lot of exposure, rather than something that your employees will readily discard? With this handy list, you'll be on your way to getting branded merchandise that will not only please recipients, but also lead to conversions for your company.