YETI is considered one of the best drinkware and cooler brands in the world, thanks to its strong and sturdy materials and very loyal customers! Many of their ramblers and tumblers are made from stainless steel, providing long and consistent double wall insulation to keep drinks cooler/warmer for extensive periods. In addition, consumers find YETI cooler and drinkware options attractive because they're high-quality, reusable, come in various colors and sophisticated designs, and, especially in the case of its mugs, they are shatter-resistant.
As attractive as YETI coolers and drinkware are, they're also an investment and are best suited to those who plan to use them regularly. First, we need to understand YETI drinkware and then determine what the best YETI alternative is for some of the company's most popular products. 
Why Are YETI Coolers and Drinkware Products So Popular? 
Founded in Austin, Texas, by the Seiders brothers, YETI was created after increasing demand for coolers that could drinks and fish cool for long periods of time while outside. The creators then collaborated with a factory in the Philippines to create coolers that are renowned for their durability and ability to retain ice over very long periods of time. Since its first cooler was introduced in 2006, YETI has become an American staple because of the designs and quality of its coolers and drinkware. 
However, many businesses looking to customize coolers and drinkware have been searching for the best YETI alternatives because despite their quality, can be costly and hard to find inventory. The manufacturing process that YETI coolers consistently go through before they hit the open market is quite extensive. The coolers are built using rotomolded polyethylene, a type of plastic that's often found in kayaks or boats. The rotomolded polyethylene is what gives YETI coolers the durability and insulation properties they are known for. Rotomolding uses high temperatures and low pressure to create the plastic. 
YETI products also aren't universally offered. Its drinkware products are sold in select stores, and the pricing of those products is monitored heavily. YETI doesn't make products to try and sell them everywhere — the company, instead, prefers to offer its products in small retail shops or online rather than big-box stores. YETI has very strict control over distribution, making it hard at times to source its coveted products, especially those trying to customize them with their logo.
What YETI Alternatives Should Your Brand Use? 
There are many great YETI alternatives your brand can use for your branded cooler and drinkware promotions or corporate gifting. Listed below are the most popular YETI drinkware and coolers on the market, but we added our two best alternatives for each YETI item. We have a much larger selection available too, just contact us today and we'll be happy to help you find the best YETI alternative for your next event!
Alternatives for the YETI 20 Oz. Rambler 
The YETI 20 Oz. Rambler is one of the most popular drinkware options available from YETI. Users know that the rambler is known for its stainless steel build that has double-wall vacuum protection to ensure premium protection for hot and cold drinks, allowing insulation for a longer time. It's regarded as dishwasher-safe, and includes a magnetized lid that keeps drinks sealed, preventing hot or cold air from escaping. 
However, you can get similar-looking and effective ramblers for a much better price. One option is the 20 Oz. Himalayan Tumbler. Much like the YETI 20 oz. rambler, the 20 oz. tumbler is built from stainless steel, which covers the inside and outside. It also has double-wall vacuum protection for the proper insulation of hot/cold liquids for up to six hours. The lid for the tumbler is spill-resistant and has seamless side action, equipped with a rubber gasket. Furthermore, due to the vacuum insulation technology it has, the capacity is slightly more with the lid on. Another appealing aspect of this YETI alternative is that it comes in so many colors, more than the YETI 20 oz. rambler does.
The 20 oz. Himalayan tumbler also allows you to engrave your brand's logo on the front or on a wrap that can be placed around it.
Another great alternative is the Arctic Zone® Titan Thermal HP® Copper Tumbler 20oz.. which comes in colors ranging from black to metallic red. It's one of the trendier tumblers this year, with high-grade stainless steel vacuum construction with copper insulation embedded in the tumbler for top-quality protection. Beverages can stay cold for up to 24 hours and stay hot for up to eight hours. It also has a wide opening so that filling and pouring can take place comfortably. 
Best Alternatives for the YETI 14 oz. Rambler Mug
The YETI 14 oz. rambler mug is another very popular part of the YETI product line, considered especially useful for camping. It's over-engineered and can insulate drinks as well as foods like oatmeal and chili. Like other YETI options, it's considered dishwasher-safe, and it provides extra barriers to ensure hot/cold air will stay inside for longer periods. 
The 12 Oz. Concord Mug, is an equally satisfactory alternative and is free of industrial chemicals like BPA. The stainless steel mug has a powder-coated finish, double-wall insulation and has a snap-on sip-through lid. You can customize the mug with your logo imprinted (or engraved) on the side or wrapped around the front.
Another option is the beautiful and sturdy Manna™ 14 oz. Boulder Steel Camping Mug w/ Handle, a double-wall stainless steel camp mug that has a pressure-fit lid that is easy to slide on-off. It's perfect for the outdoors, keeping things like tea hot for eight hours and water cold for up to 12 hours. The camp mug is also compatible with many single-serve coffee machines and is great for home use also. Customize either side of the mug with your logo and create a lasting impression of your brand.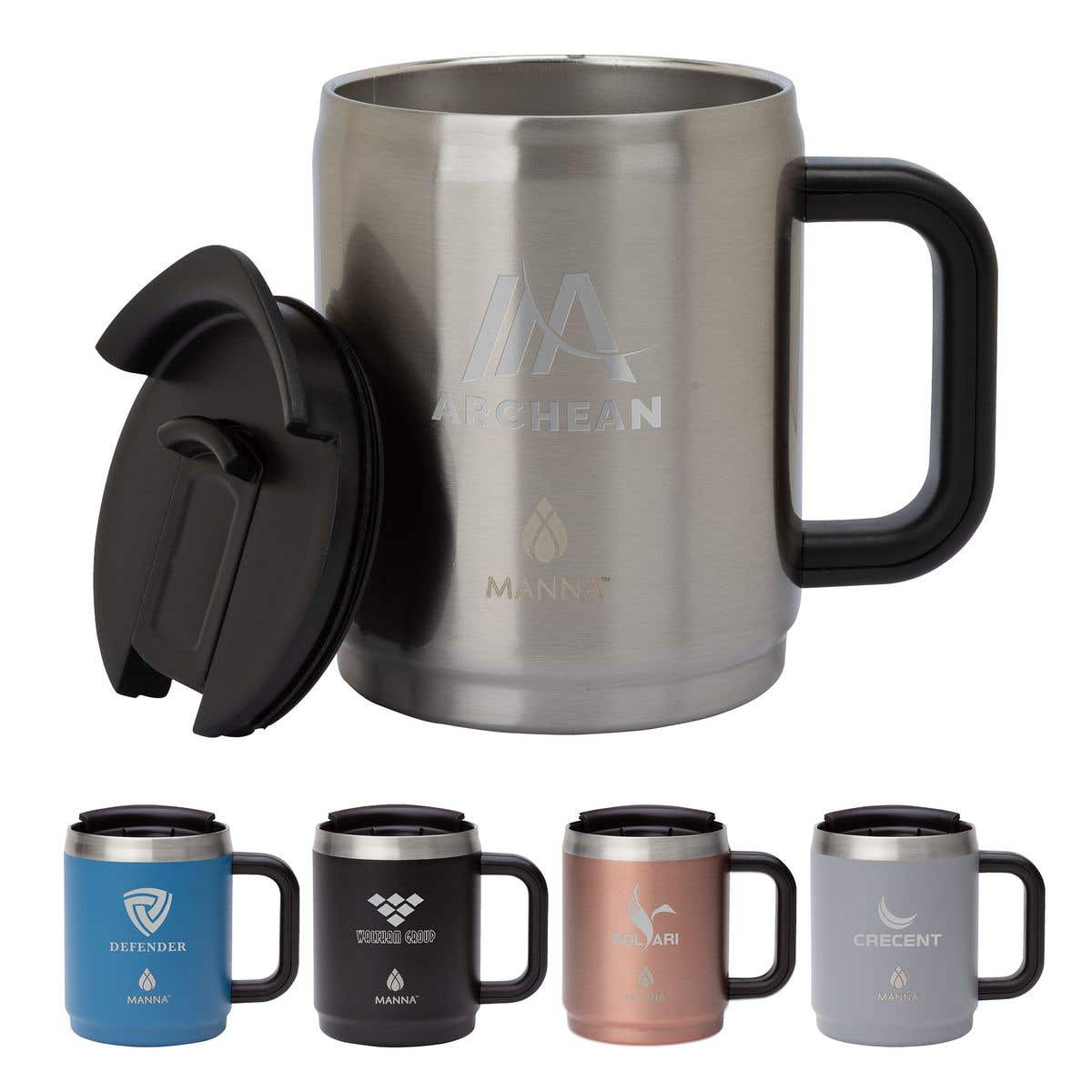 YETI 10 oz. Stemless Wine Tumbler Alternatives
This YETI tumbler is especially regarded for outdoor use, keeping wine or other liquids contained at ideal temperatures, regardless of the social setting. 
However, there are good alternative tumblers that are just as durable, unbreakable, and just as fitting for any happy hour excursion. The 10 oz. Stemless Vacuum Wine Tumbler with Lid is a stemless wine tumbler with a clear lid and double-wall vacuum insulation that keeps wine at the right temperature for several hours at a time. It can also be used for hot and cold drink preservation and is built for supreme convenience. 
Another alternative is the Corkcicle Stemless Glass. One of the coolest cups you can co-brand with, it's crafted from stainless steel with proprietary triple insulation. It's easy to handle and shatterproof while also a non-slip silicone bottom designed to prevent any slipping and sliding. Drinks with ice can stay cold for at least nine hours, even if in the sun for a long time. 
YETI Hopper Flip 18 Portable Cooler Alternatives
This soft cooler is built for long trips and provides a fair bit of storage for users to hold their keepsakes when they're on the go. 
Another choice you can provide for consumers that's just as effective and more affordable is the Patriot Softpack Cooler 2, which is perfect for any outdoor adventure — whether it's a beach trip or a fishing trip. Keeping food and drink cold, the Patriot Softpack Cooler 20 is waterproof and tear/puncture resistant. It's also resistant to mold and is sweatproof, with closed-cell insulation to keep cold air locked in for hours at a time.
 The OtterBox Trooper 20 Qt Cooler is also fit for any outdoor venture, with its savvy, durable design and a wide opening for easy access. It contains premium-grade thermal insulation and has a leak-proof seal that ensures all contents in the cooler stay secure. It's portable and your logo is perfectly printed front and center, making it highly visible wherever it goes!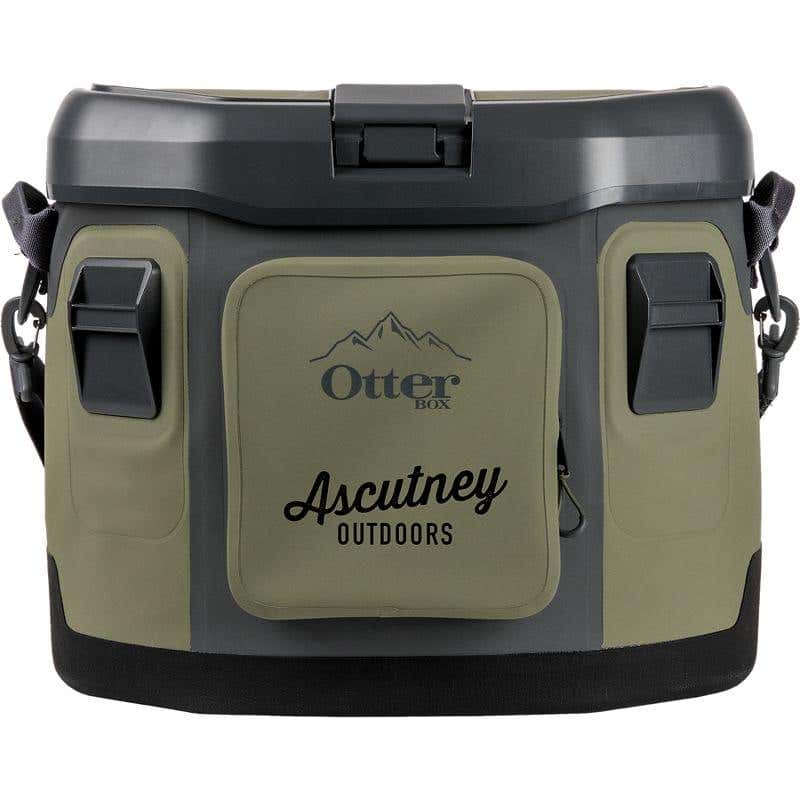 Best YETI Tundra 65 Hard Cooler Alternatives
The YETI Tundra 65 Hard Cooler is another popular YETI product that's built to preserve ice, food and drink while outdoors for long periods of time.
While YETI coolers are great, the OtterBox Venture 65 qt. Cooler does pretty much the same job and has water-resistant exterior pockets, making it a great alternative. And, it can keep ice for up to three days, with an accessory mounting system and a bottle opener accessory. Add your logo right on the top of the cooler to be visible and appreciated at the same time.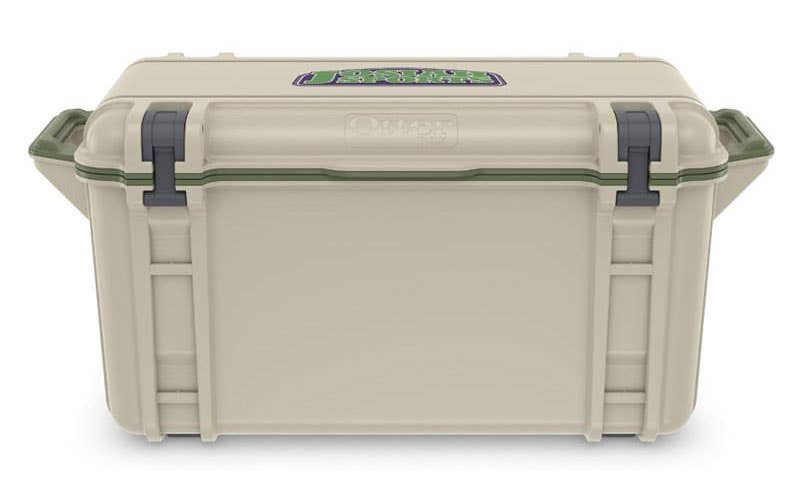 An even better YETI cooler alternative is the Orca® 75 Quart Cooler, which can hold 90 cans at once and is even bear-resistant when used with a padlock while camping. It has a maximum 10-day retention time for ice and cold drinks thanks to its roto-molded construction. And, it has a cargo net attachment for extra storage capacity. What a great corporate gift or contest giveaway this will make at your next event!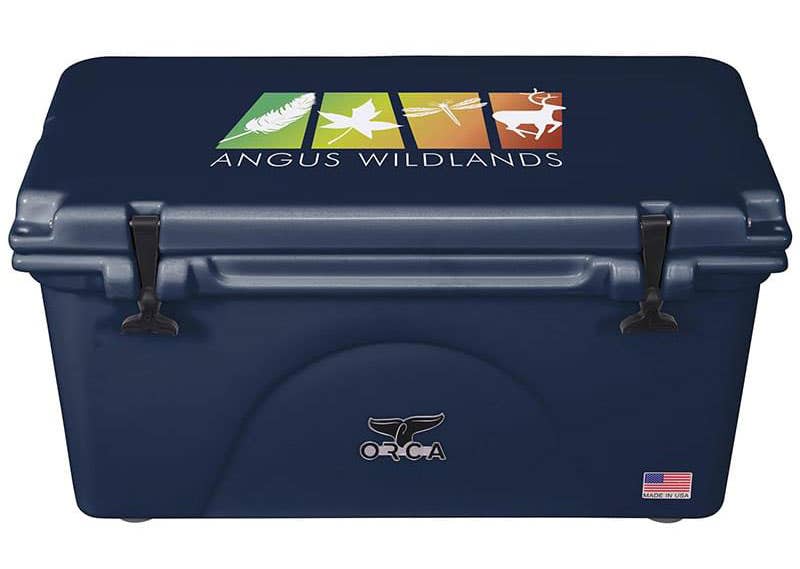 Finding the best YETI alternative for your brand can be challenging, but we are happy to provide you with all of our favorites to get you started. Check out iPromo today to view our full range of drinkware and cooler alternatives to YETI and reach out to us to get a quick quote and free virtual preview of your design on any of our items. We look forward to helping make your next promotion, gift, or giveaway a memorable one!